We loved celebrating our Bridge Builder Awards recipients tonight. Thank you, Umatilla Chamber of Commerce, for helping us honor Scott Bow, Estella Garza and David White. Congratulations, Scott, Estella and David!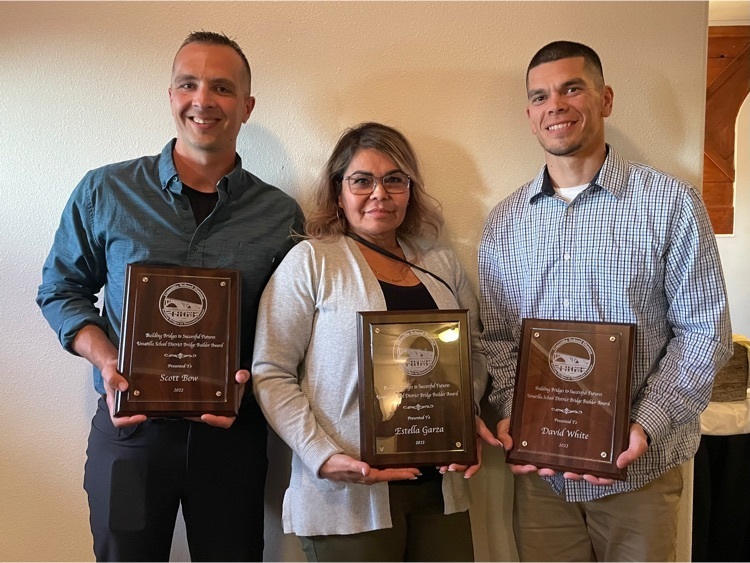 The Umatilla School District is considering the adoption of new curriculum for K-12 language arts and English Language Acquisition. The public is invited to review the proposed curriculum. To request a login, please email
sipeh@umatillasd.org
. Feedback will be accepted through May 9th, 2022. The following are the proposed curricula that can be reviewed: McGraw Hill: -Wonders (Grades K-2) -Wonders (Grades 3-5) -StudySync (Grades 6-8) -StudySync Core ELA & British Literature (Grade 9-12)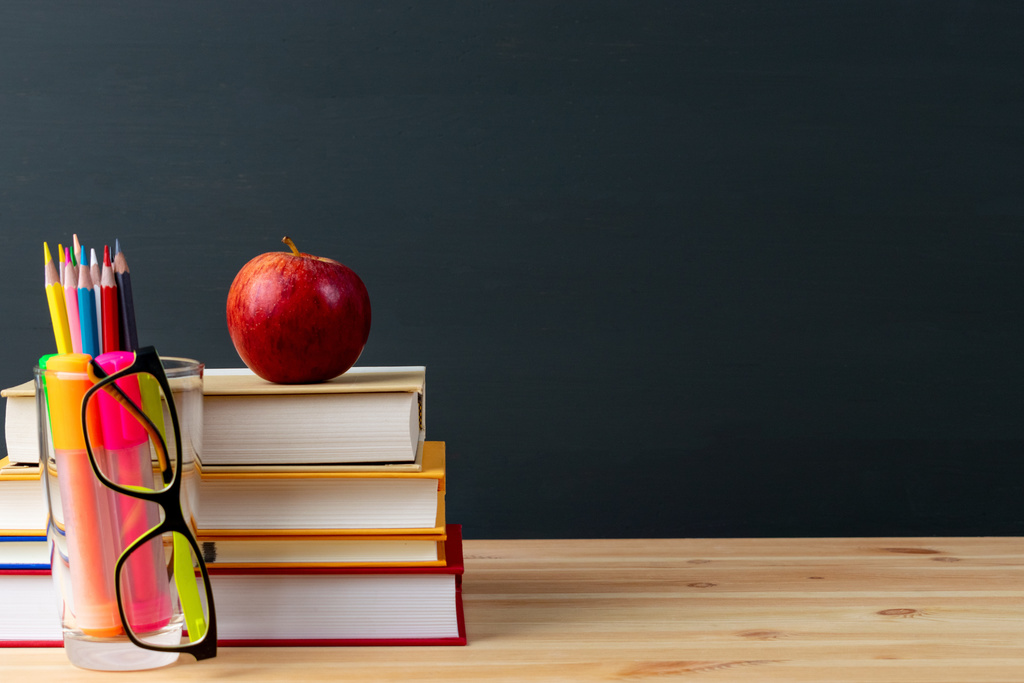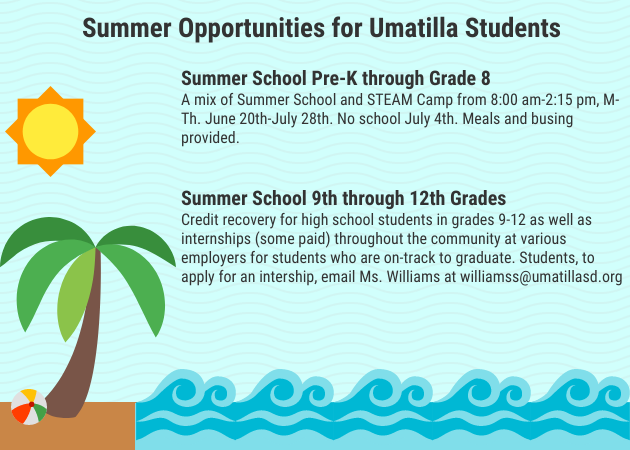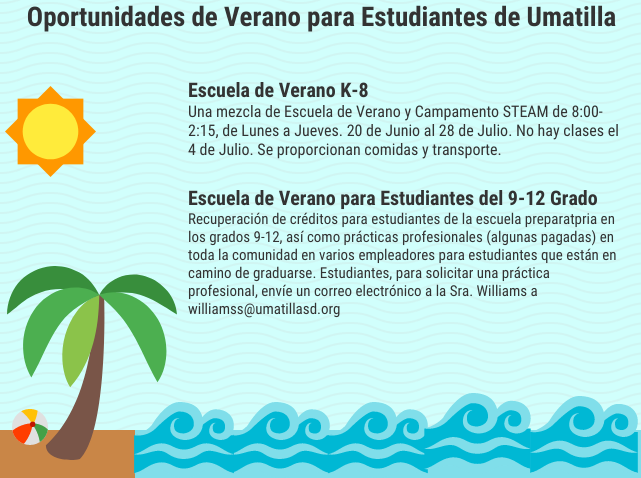 Umatilla School District Teacher Feature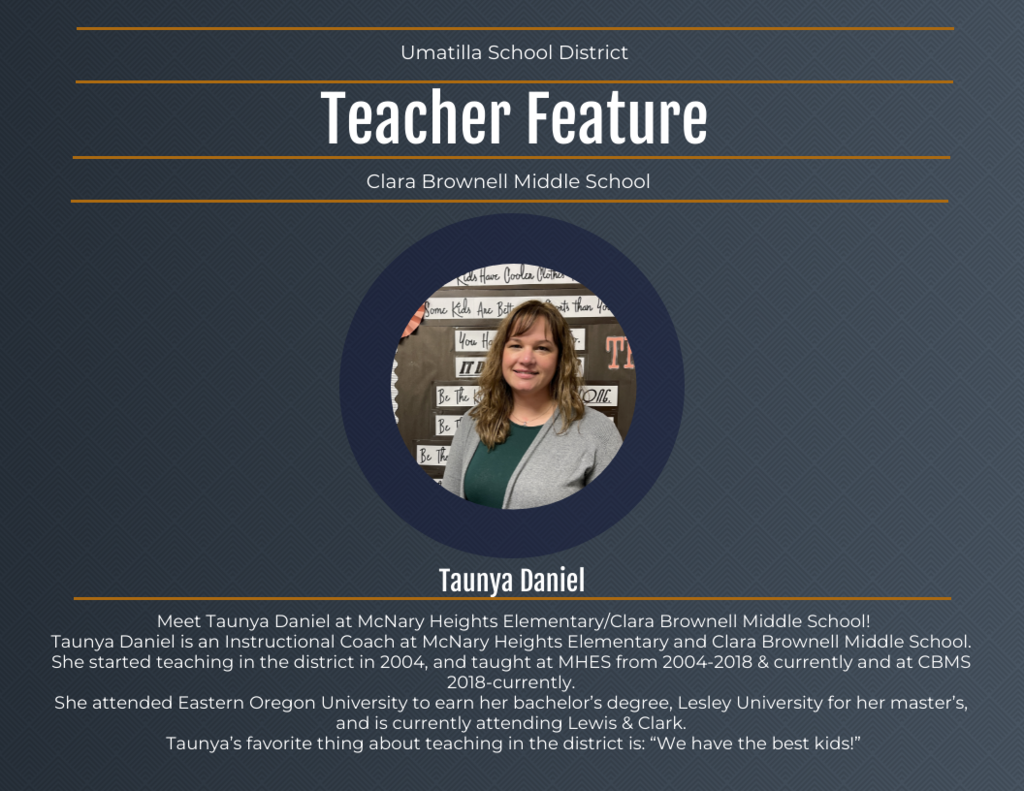 Umatilla School District Teacher Feature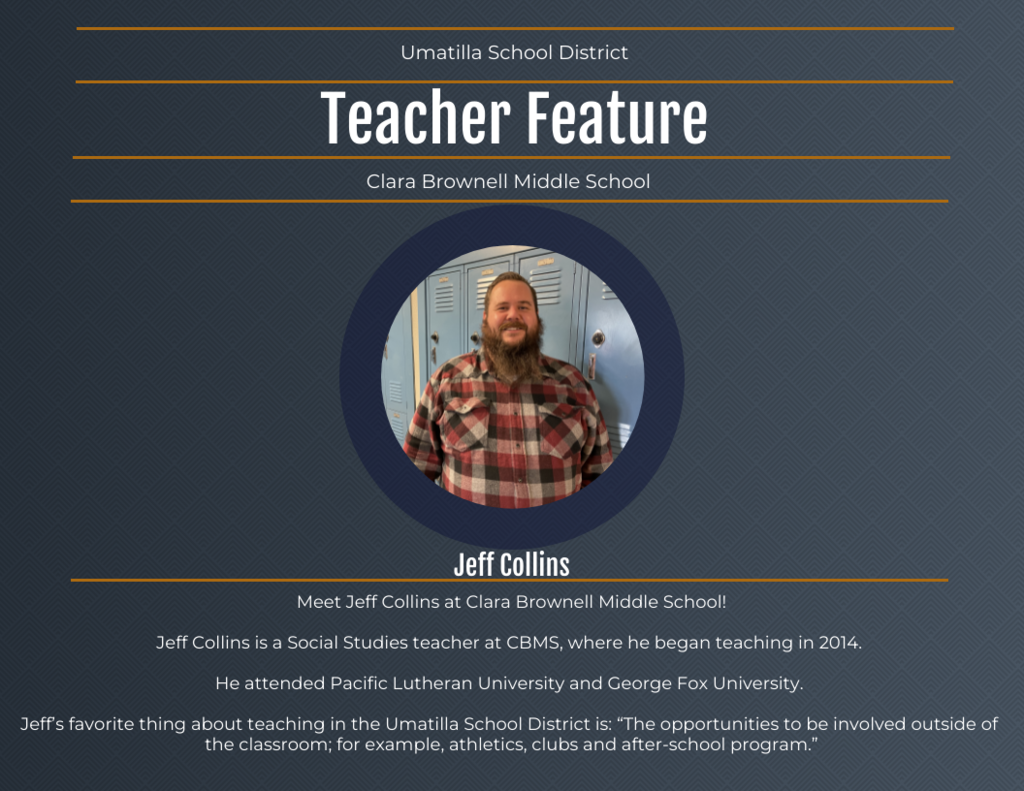 Umatilla School District Teacher Feature

As Classified Appreciation Week comes to a close, please join us in thanking our incredible team. Our classified staff makes sure students get individual help, are fueled to learn, have clean and safe learning environments and are welcomed and supported each day. Thank you!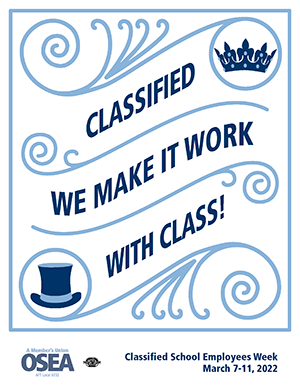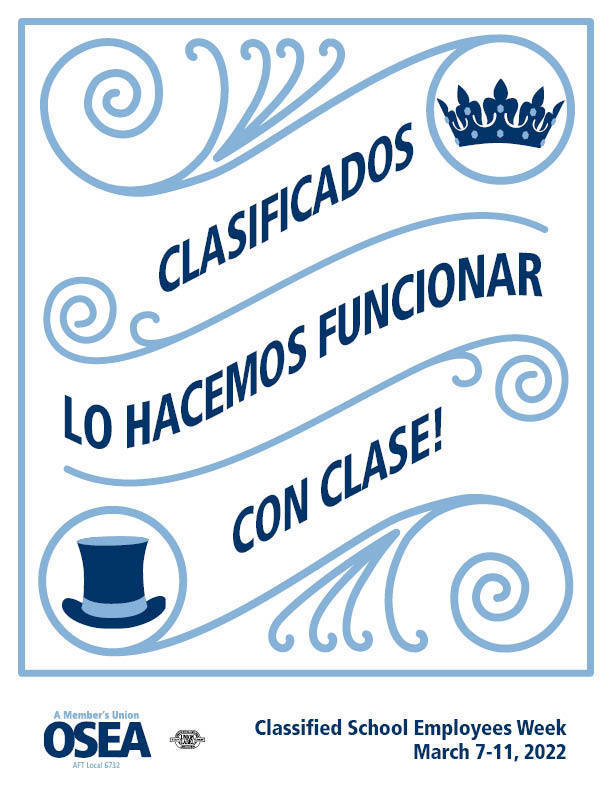 This afternoon (3/8/2022), after-school hours, we received numerous reports of a former student at Umatilla High School who had released a video of himself with a weapon and a threatening statement. Police were immediately contacted and responded. They confiscated weapons and equipment and trespassed and arrested the student. We appreciate the prompt response from the Umatilla Police Department in this situation. We also appreciate the fast reporting by students and parents of the threat. There is no reason to believe that there are any further threats at this time and school will resume tomorrow with normal operations. Esta tarde (03/08/2022), después del horario escolar, recibimos numerosos informes de un ex estudiante de la Escuela Preparatoria de Umatilla que había publicado un vídeo de sí mismo con un arma y una declaración amenazante. La policía fue contactada de inmediato y respondió. Confiscaron armas y equipo, allanaron y arrestaron al estudiante. Agradecemos la pronta respuesta del Departamento de Policía de Umatilla ante esta situación. También apreciamos la rápida denuncia de la amenaza por parte de estudiantes y padres. No hay razón para creer que hay más amenazas en este momento y la escuela se reanudará mañana con operaciones normales.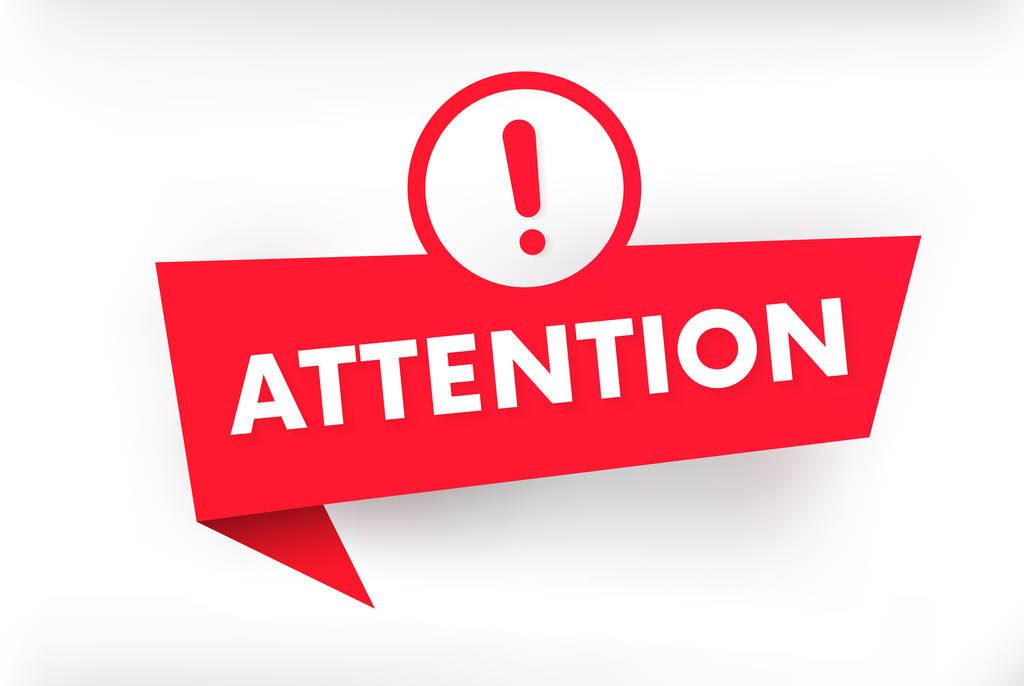 Thanks to ALL who came out to support our Vikings this morning. A special thank you to businesses for decorating and showing support. We appreciate you! The team plays tomorrow (3/3) at 3:15 in Coos Bay. Streaming and broadcasting information is here:
https://www.osaa.org/media
Go, Vikings! #umatillastrong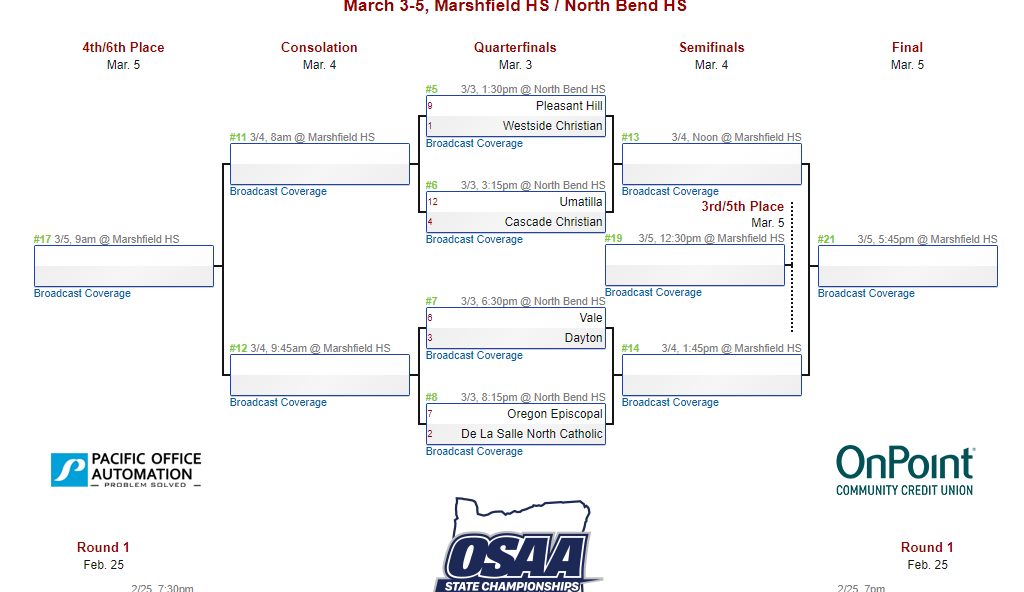 It's National School Counseling week! Please join us in thanking Ms. Blake, Mrs. Moriarty, Mrs. Guzman and Mrs. Lorence for their work with students. Thank you, Counselors, we appreciate you!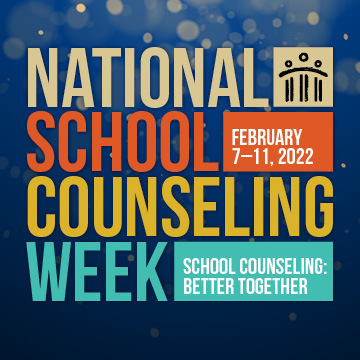 Today, the Oregon Health Authority announced that mask requirements for schools will cease March 31st, 2022. This means that we will be able to move forward with our original mask-optional plans for the year as we intended for the 2021-22 school year. The information and related requirements/details were just released today. We will work with staff over the next few weeks to finalize our mask optional plans and will have those out for public comment before the April 1st mask-optional implementation date. It is important to note that we're still required to mask in school settings until April 1st. Please continue your patience with us we work to navigate this ever-changing landscape. We are excited to move forward with mask-optional options but want to make sure we have our plan fully prepared as there are many parts to the shift. Thank you for your continued support and partnership. Heidi Sipe, EdS Superintendent
https://content.govdelivery.com/accounts/ORDHS/bulletins/3098e7d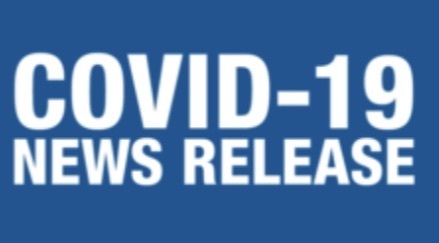 This is a great opportunity for students! Parents can visit the Oregon College Savings Plan website at
https://www.oregoncollegesavings.com/smart-start-sweepstakes
to enter a sweepstakes to win $100 in a college savings account. You do not need to have an Oregon College Savings Plan account to enter. The sweepstakes ends February 28, 2022. ¡Esta es una gran oportunidad para los estudiantes! Los padres pueden visitar el sitio web del Plan de Ahorros para la Universidad de Oregón en
https://www.oregoncollegesavings.com/smart-start-sweepstakes
para participar en un sorteo para ganar $100 en una cuenta de ahorros para la universidad. No necesita tener una cuenta del Plan de Ahorros Universitarios de Oregón para ingresar. El sorteo finaliza el 28 de febrero de 2022.