This is a great opportunity for students! Parents can visit the Oregon College Savings Plan website at
https://www.oregoncollegesavings.com/smart-start-sweepstakes
to enter a sweepstakes to win $100 in a college savings account. You do not need to have an Oregon College Savings Plan account to enter. The sweepstakes ends February 28, 2022. ¡Esta es una gran oportunidad para los estudiantes! Los padres pueden visitar el sitio web del Plan de Ahorros para la Universidad de Oregón en
https://www.oregoncollegesavings.com/smart-start-sweepstakes
para participar en un sorteo para ganar $100 en una cuenta de ahorros para la universidad. No necesita tener una cuenta del Plan de Ahorros Universitarios de Oregón para ingresar. El sorteo finaliza el 28 de febrero de 2022.
UHS Students Focus on Acts of Kindness "No act of kindness, no matter how small, is ever wasted." Umatilla High School students are taking that saying to heart in the next several weeks. The UHS Leadership Class has created a Kindness Campaign that the whole school can get involved in. First, there is a "Give what you can, Take what you need" Kindness Board, where students have two choices – on a small, blank piece of paper, write a kind, motivational or inspirational message and leave it there for someone or take one of the messages others have written. Second is the Motivational Tree, where students can leave heart-shaped messages with positive words and ideas for how to brighten someone else's day. Some of the examples on the tree already are "Give a teacher a note of thanks" and "Tell someone to have a great day." There is also a cardboard mailbox where students can write a note praising someone for doing a great job, which Leadership Class students will deliver. Students are also making TikTok kindness videos which will be shared during Advisory, making positive and funny signs to hang around the school and creating a painted rock garden to share kind words and artwork. April Dirksen, Vice Principal at UHS, said the Kindness Campaign is the final project of the semester for the Leadership Class, but also a great way to make this time of year, with its cold weather and stress of the semester ending, a little happier for everyone. So, spread the word, and the kindness.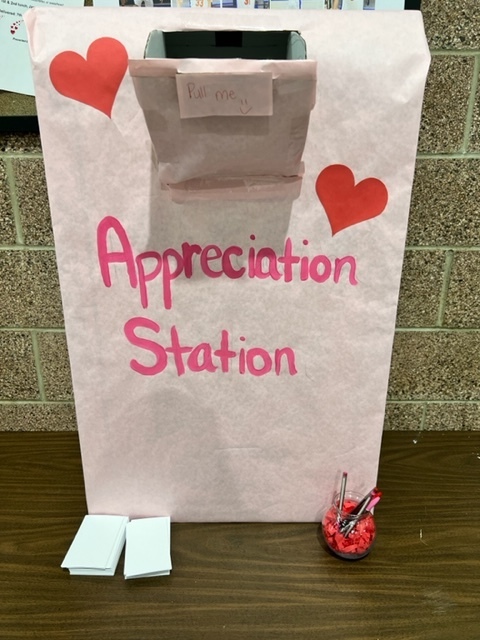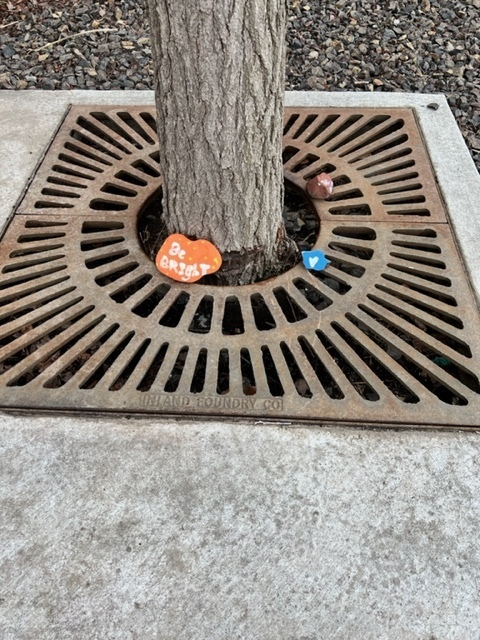 Local Competitions Test High School Students Students who love learning and love competition have been participating for the last couple of months in the Knowledge Bowl. Umatilla High School's team has been traveling to area high schools to test their skills against Hermiston and Echo teams, and this week hosted the event. Knowledge Bowl is a Jeopardy-like event where teams of three to five students answer questions in subjects including history, math, science, language and more. The contests are held round-robin style with 50 questions in each session, with 15 seconds for team members to confer and answer. According to Mary Buckallew, UHS Knowledge Bowl Advisor, students at UHS have been competing in the event for more than six years. She said the students really seem to enjoy spending time with each other, the camaraderie with fellow students and pushing their academic skills. "I enjoy working with the Knowledge Bowl students because they care about learning new things and they want to excel, plus it's fun to see them laugh and have fun together," Buckallew said.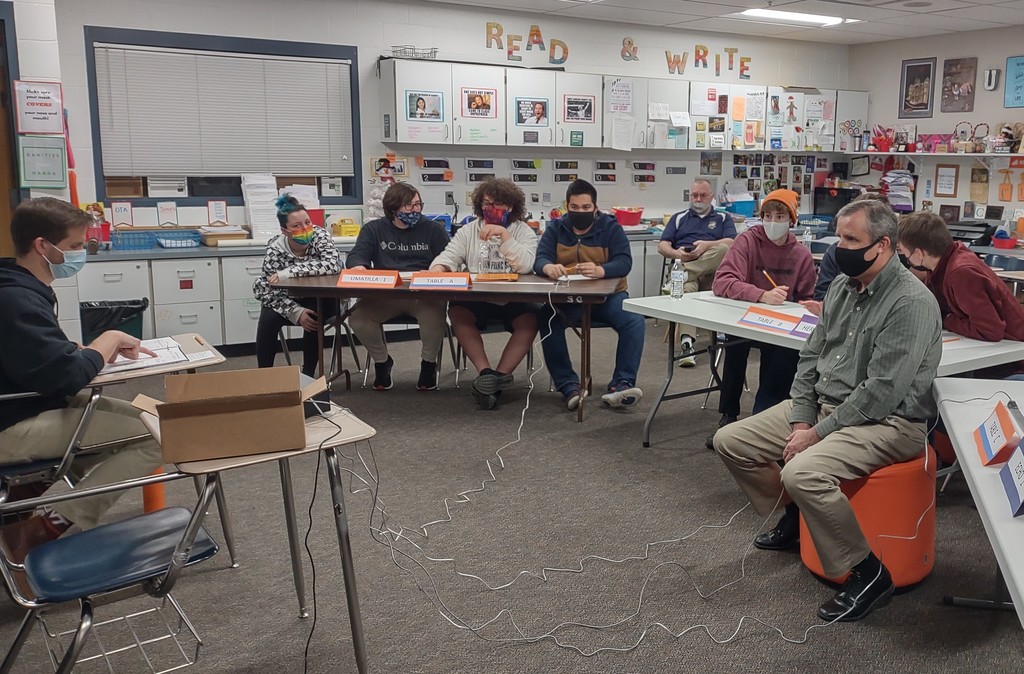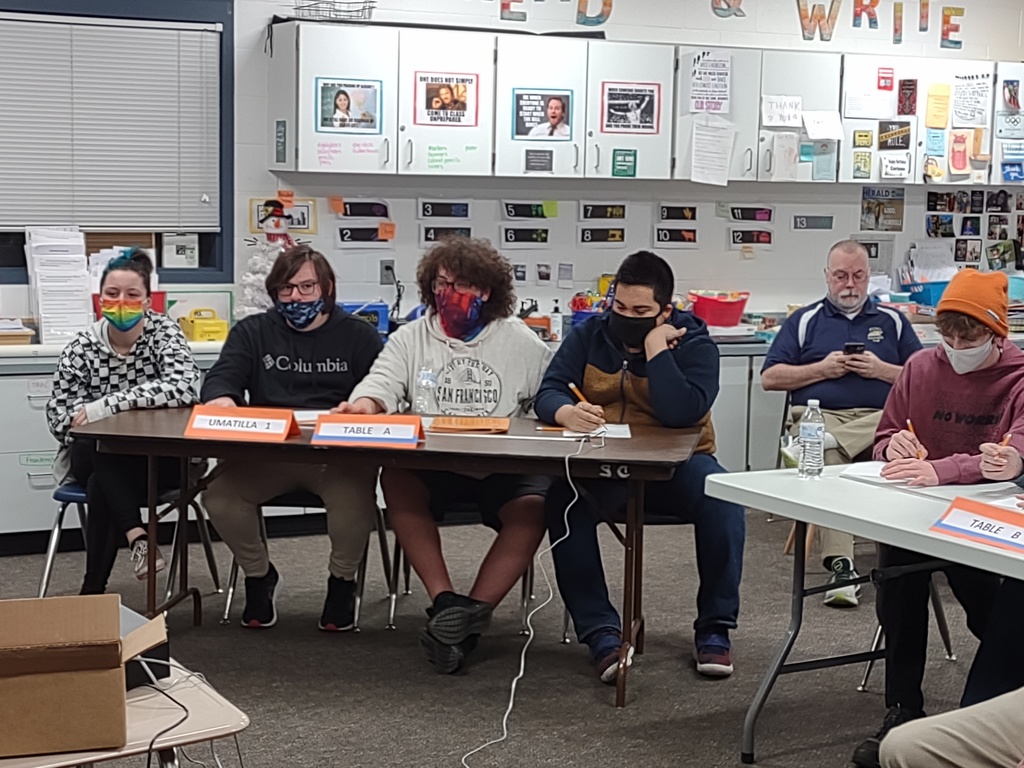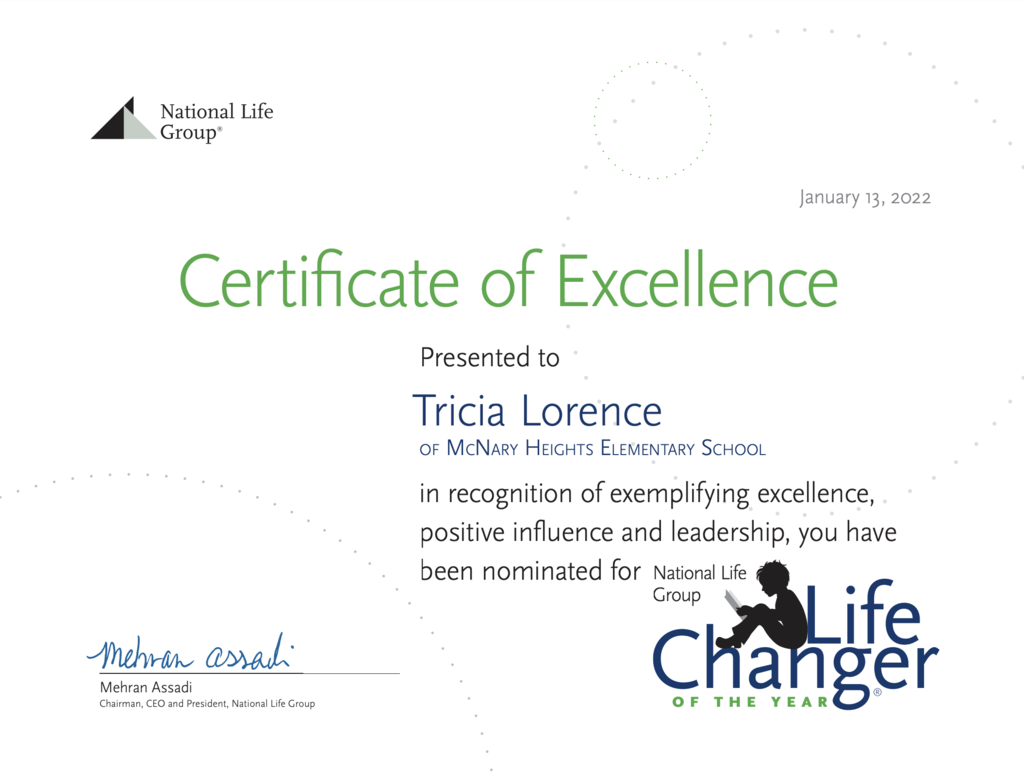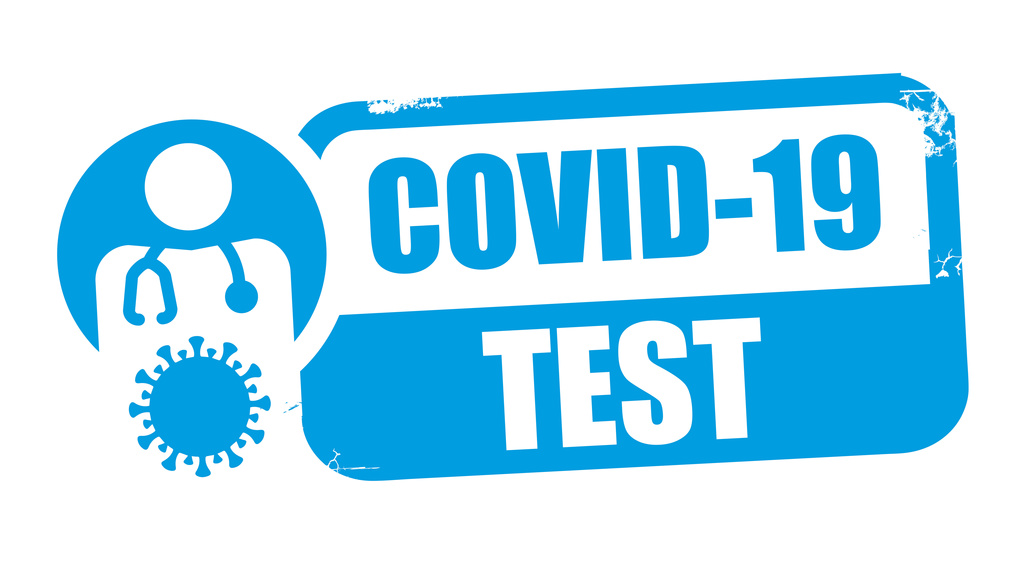 Nominate your favorite Eastern Oregon teacher for Regional Teacher of the Year! Nomination DEADLINE is January 31, 2022. Nominate your favorite teacher today at
https://oregonteacheroftheyear.org/nominate/
Do you know a great teacher in Eastern Oregon? Please consider nominating them for InterMountain Regional Teacher of the Year, which is part of the Oregon Teacher of the Year program- regional winners receive a $500 cash prize and move a step closer to being named the 2023 Oregon Teacher of the Year.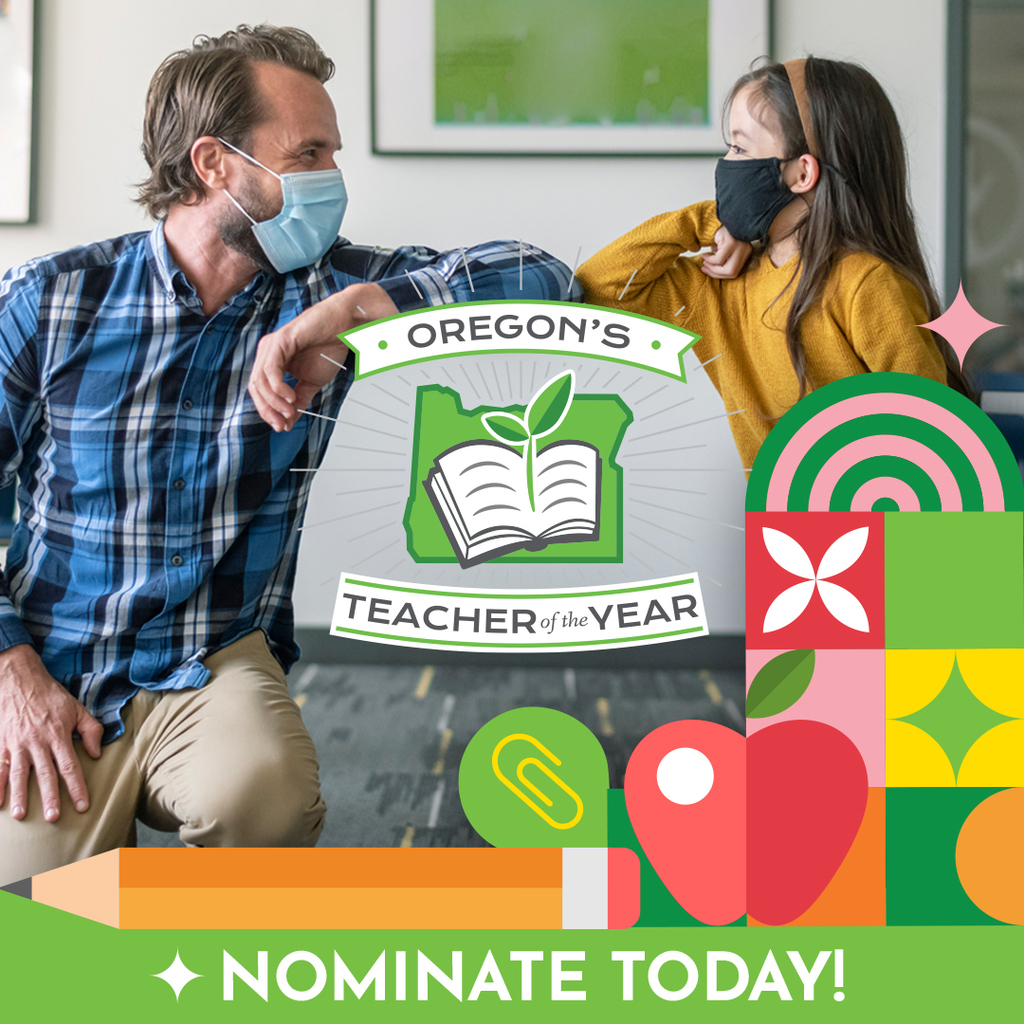 Reminder: In honor of Dr. Martin Luther King Jr. there are no classes today, January 17th.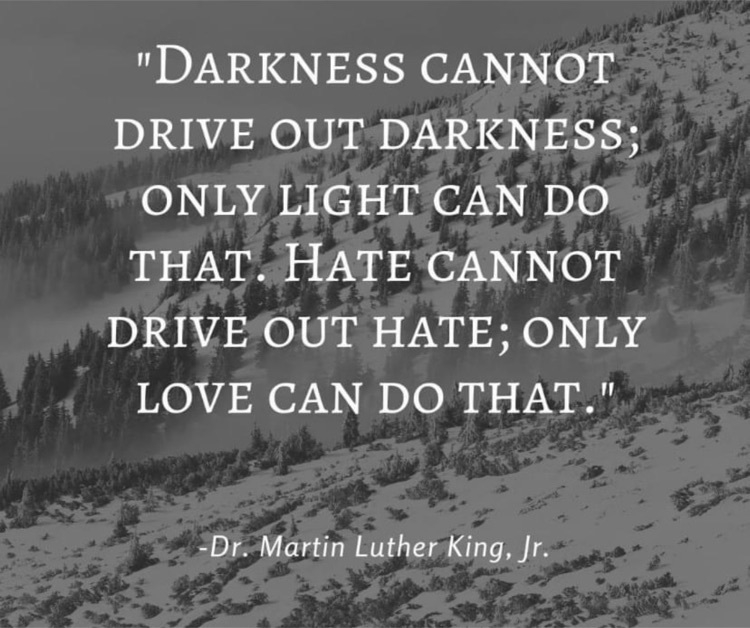 Do you want to get more inolved in Umatilla Schools? Here's a great opportunity!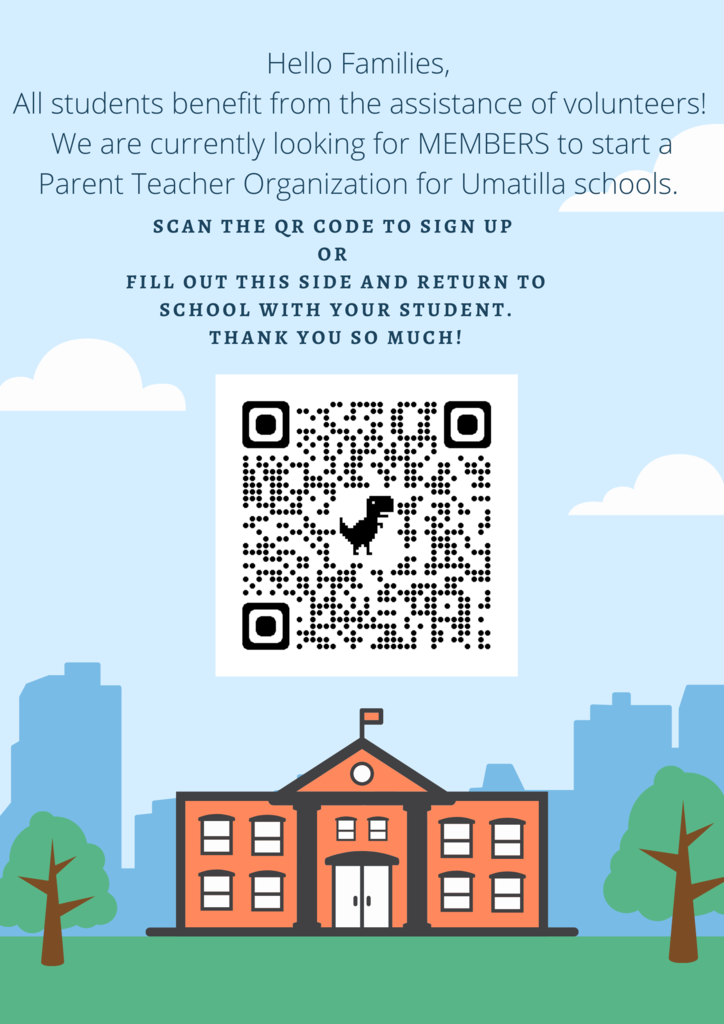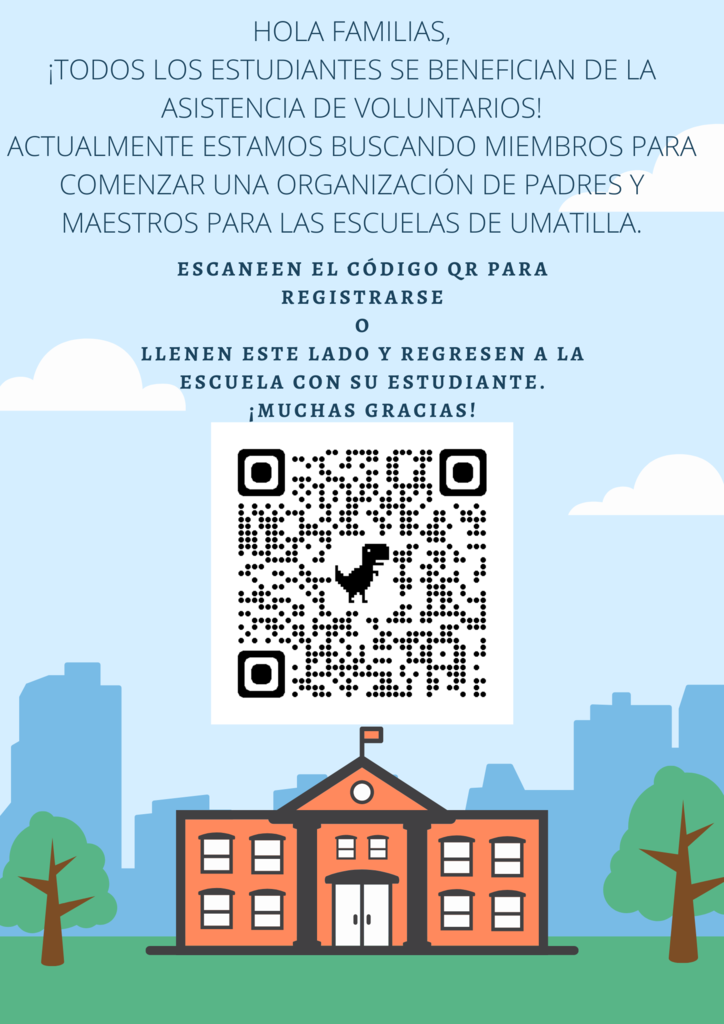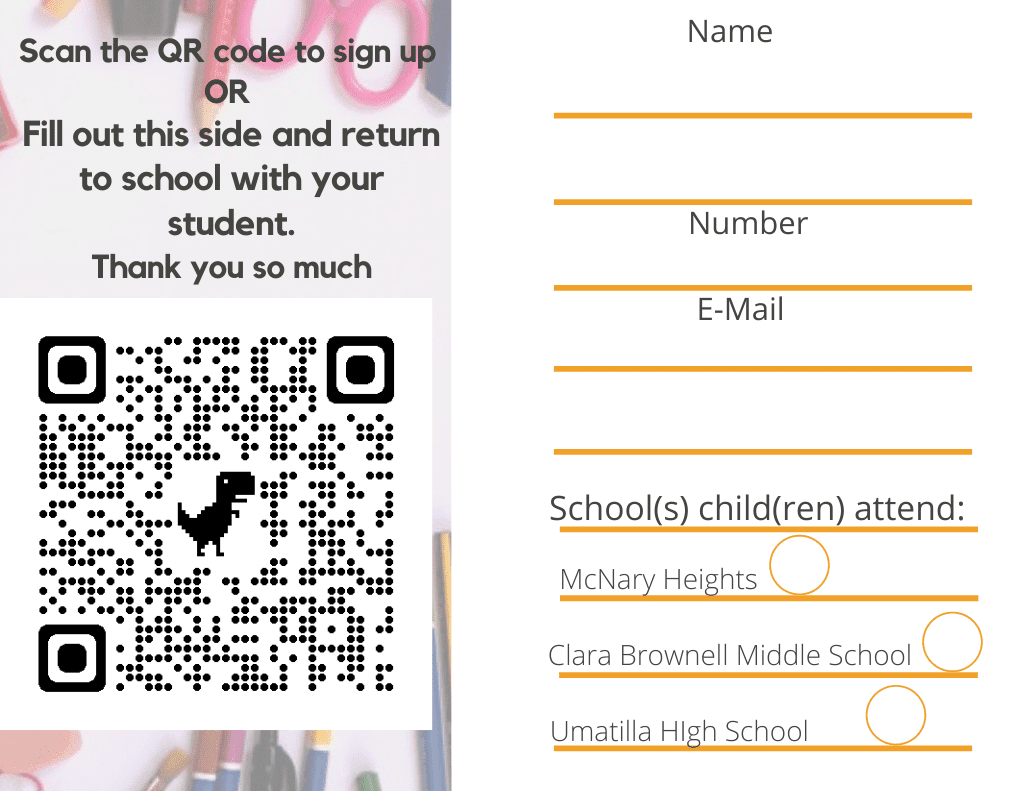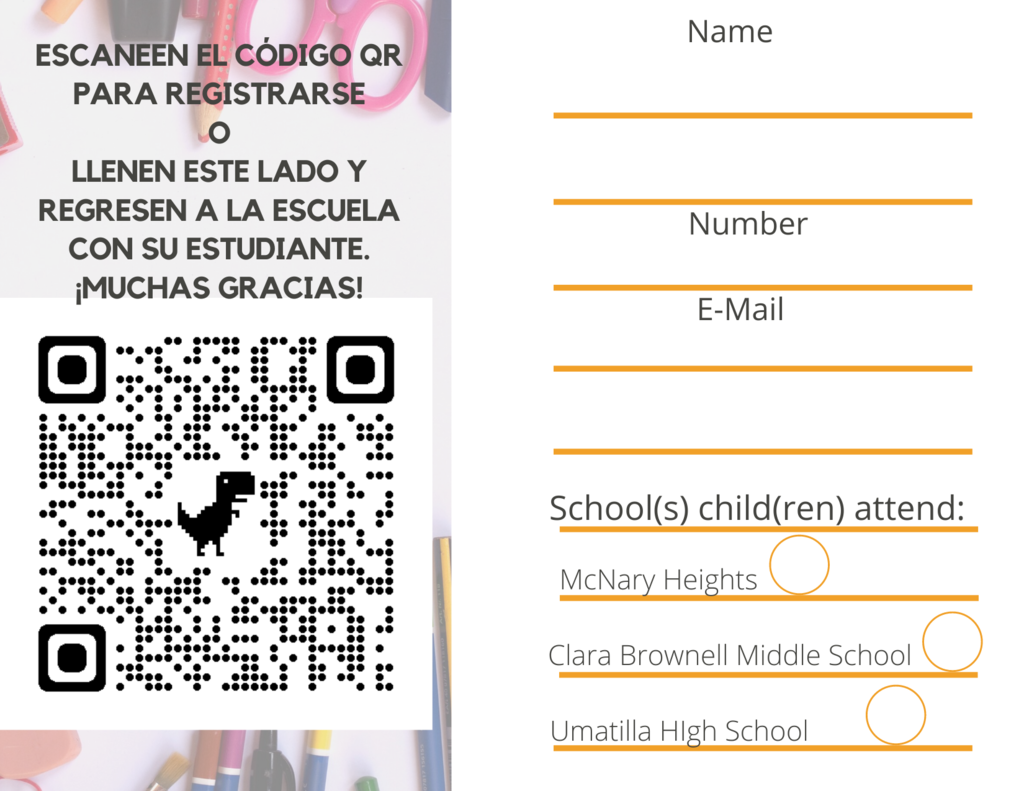 January is School Board appreciation month! Please join us in thanking our dedicated Board members. They volunteer their time freely to provide leadership in our district and we appreciate them greatly! Thank you, Board!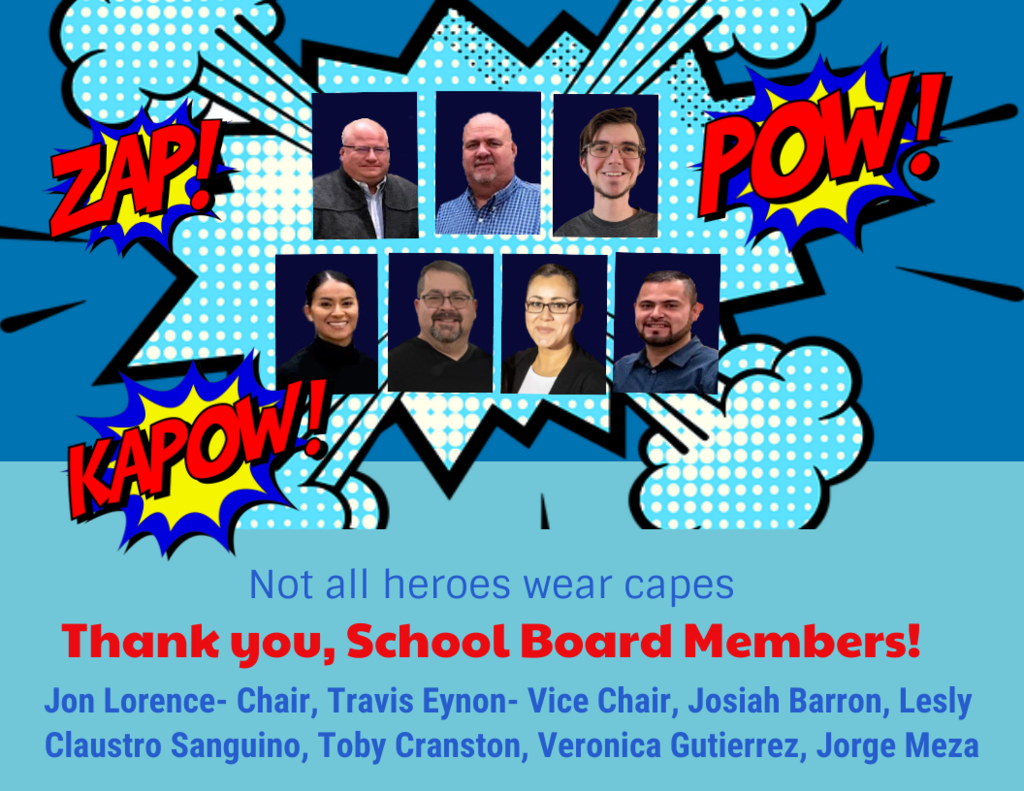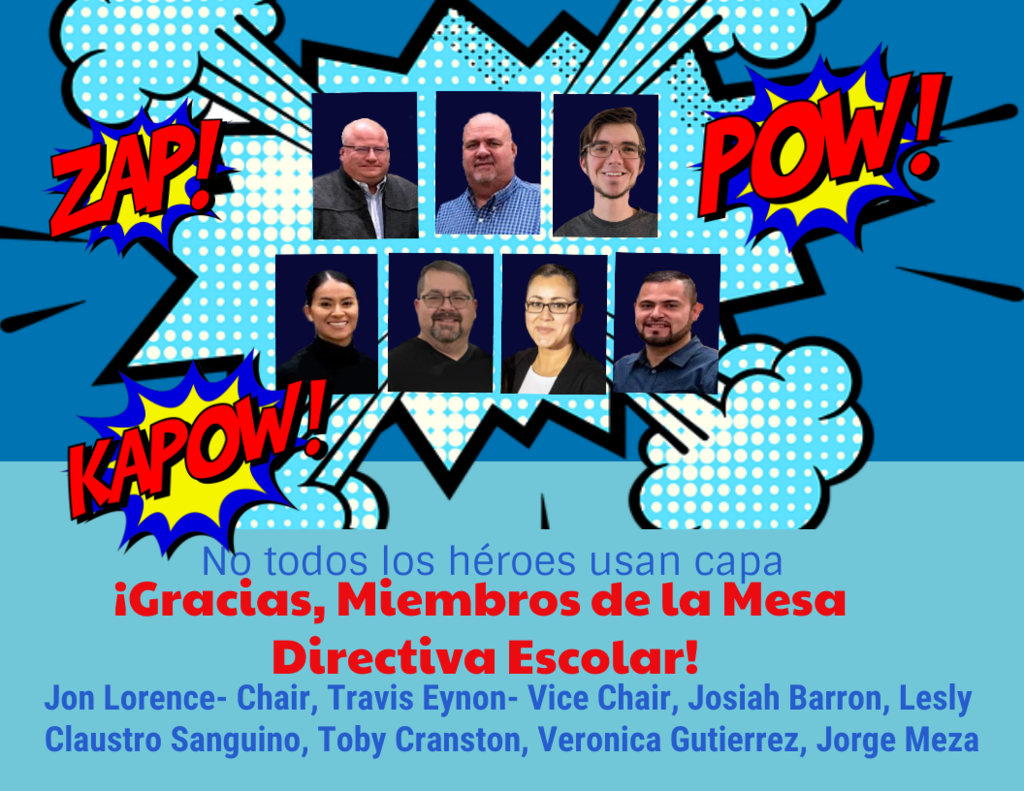 Due to continued inclement weather and road conditions, school is canceled today, January 6th, for all Umatilla schools.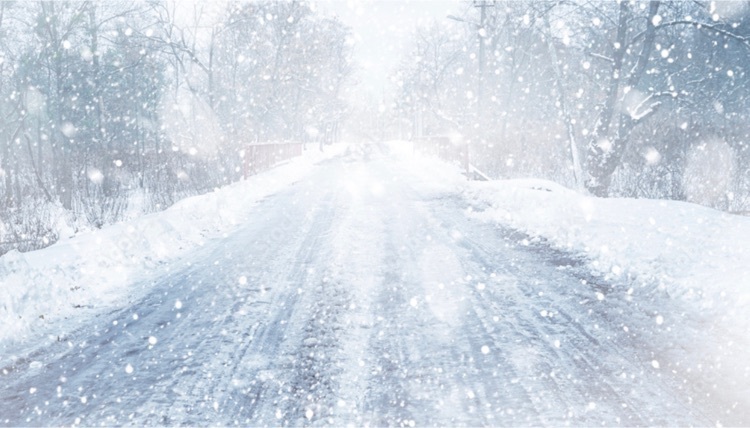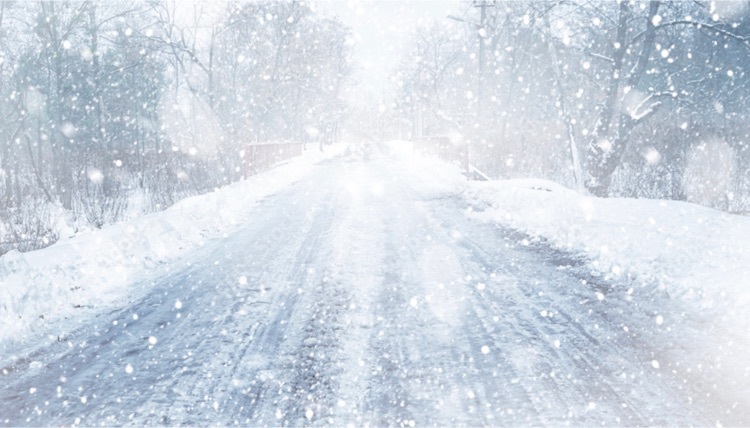 Attention Umatilla High School Seniors! Senior portraits for the yearbook are due by Friday, January 14th. They can be emailed to
lougeea@umatillasd.org
or dropped off at the office. ¡Atención Estudiantes del grado 12 de la Escuela Preparatoria de Umatilla! Necesitamos los retratos de los estudiantes del grado 12 para el anuario el Viernes 14 de Enero. Se pueden enviar por correo electrónico a
lougeea@umatillasd.org
o dejarlos en la oficina.

There have been quite a few questions regarding school Monday due to the winter procedures information. The morning drive Monday was fine, it has warmed up significantly, school is on-time and in-session. Forecasts are mixed today with some showing freezing rain or snow and some showing rain. Please make alternate plans for after-school activities as in case freezing rain arrives, we'll cancel practices. We'll make that final decision as the day progresses and will announce such changes if necessary but don't want you caught off-guard.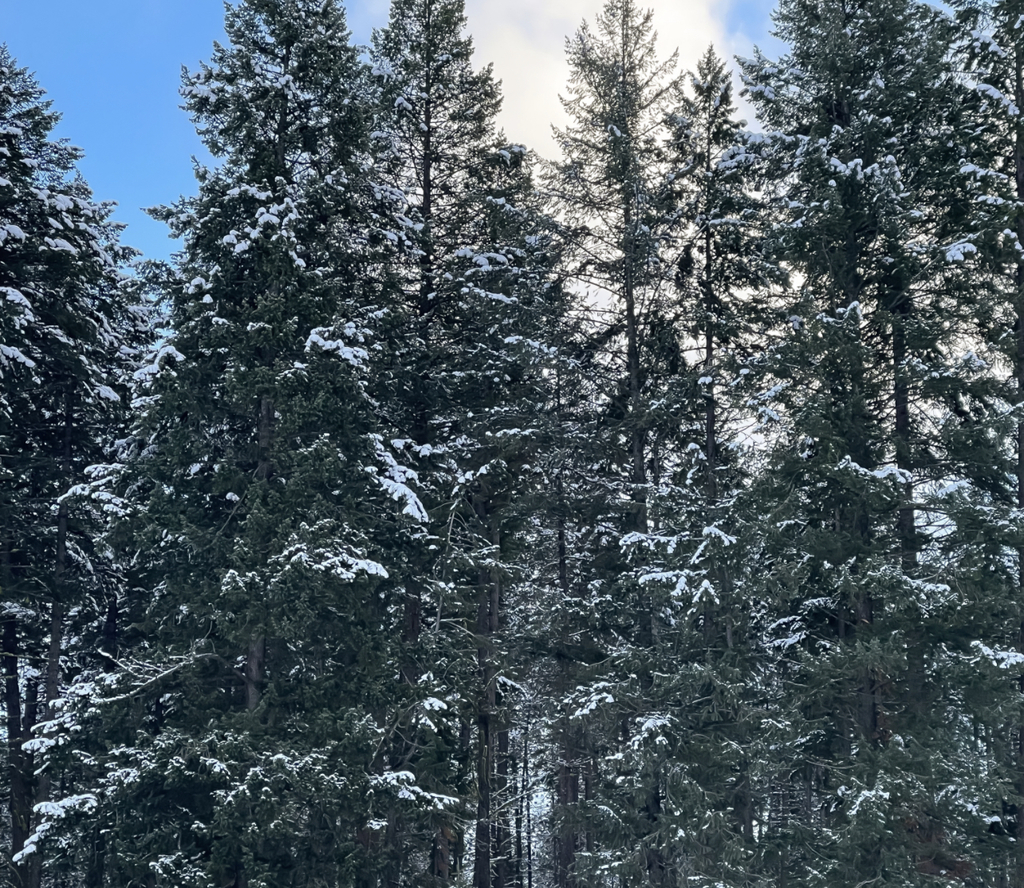 UHS Students Rise to the Extra Degree Challenge Eight students who exemplify the Umatilla High School theme for the 21-22 school year, 212 Extra Degree of Effort, were recently recognized as Students of the Quarter. The students were honored at the school assembly on December 13th. There was a female and male student from each class – freshmen, sophomores, juniors and seniors. The students recognized were: 9th grade - Alyssa Bow and Vicente Campos 10th Grade - Pedro Morfin-Larios and Maddisyn Rico 11th Grade - Beatrice Monreal and Nestor Ochoa 12th Grade - Emilia Rivera and Franco Sanchez-Marin April Dirksen, Vice Principal at UHS, said students are nominated by their teachers. Students can show their extra effort in the classroom, in after-school activities or in the Umatilla community. "We are looking for students who are always doing more for UHS," Dirksen said. Senior Franco Sanchez-Marin said he was surprised to be honored, but he believes the extra effort means "being honorable, helping out a lot and making strangers into friends." The awarded students received hoodies with a new theme logo that says "Conquer More" designed and printed by Viking Productions. Beatrice Monreal, a Junior, said she thinks getting the award means just doing your best and helping others out if you can.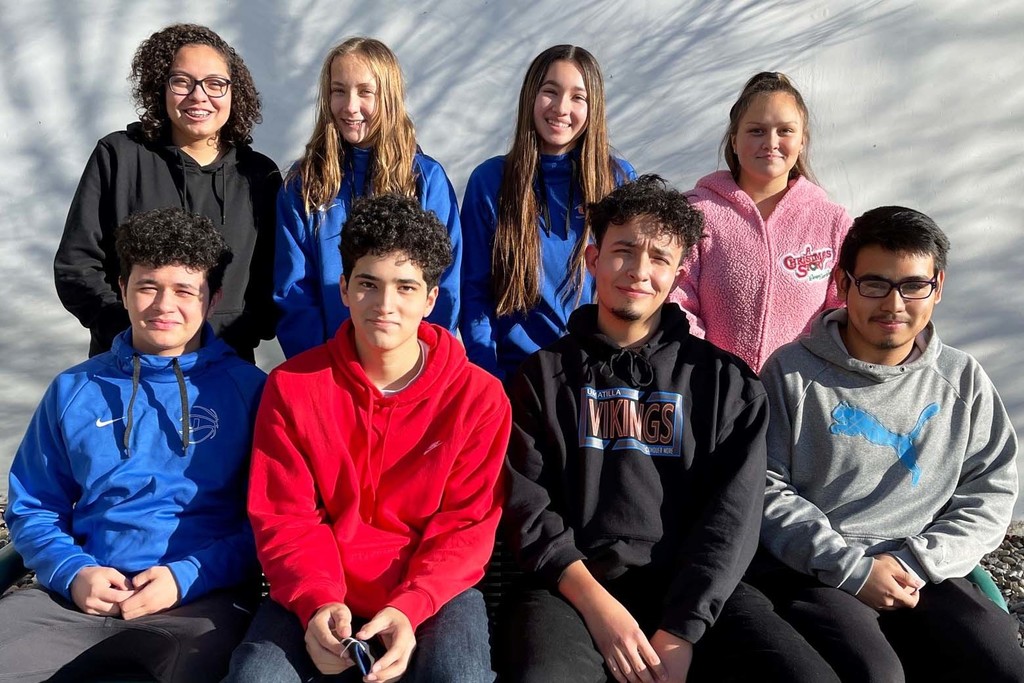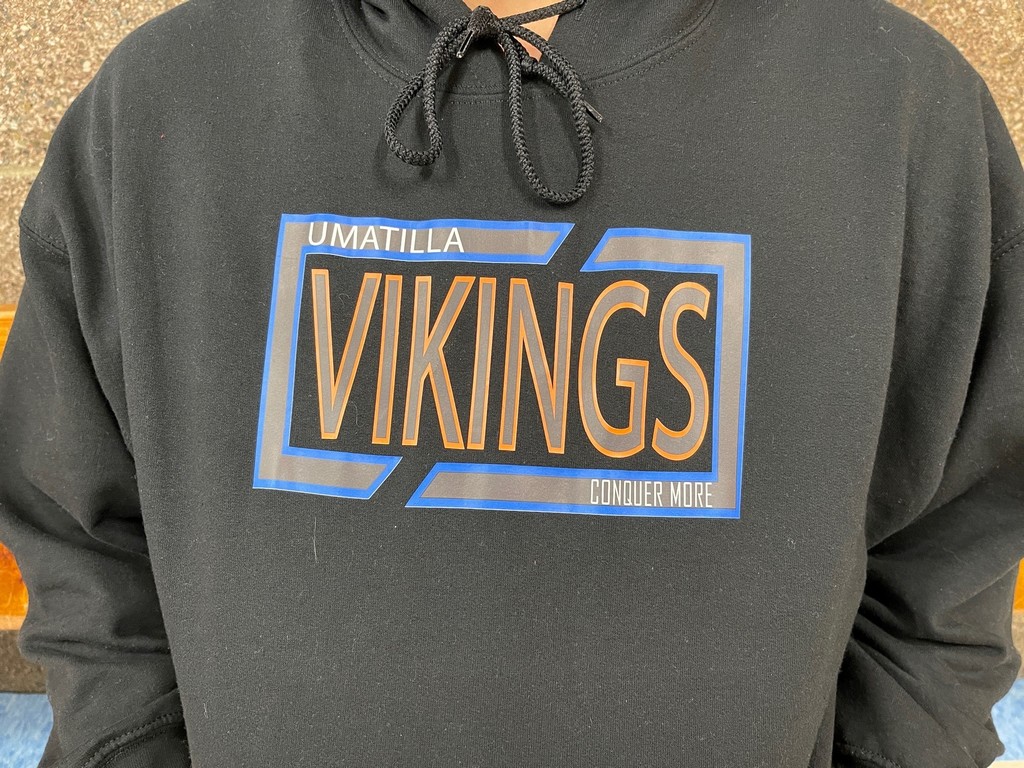 UHS Students Kick Off Winter Break with Fun Day The last day of school before Winter Break was a busy, fun one for UHS students. Friday, December 17th was Polar Express Day at the school. There were three main stations for the freshmen, sophomores, juniors and seniors to rotate through during the day. In the Commons, they watched the Polar Express movie complete with popcorn and hot chocolate and decorating cookies. In the classrooms, another group played play board games, video games or sports games. And in the library, there were 15 different crafts students could make for family and friends. Polar Express Day was organized by UHS Leadership. According to Vice Principal April Dirksen, this annual tradition on the last Friday before the break started four years ago. "The students wanted to do something to celebrate the holiday season together and to signify that we are a school family." There have been "Elf" and "Home Alone" themes, too. Happy Holidays, Vikings!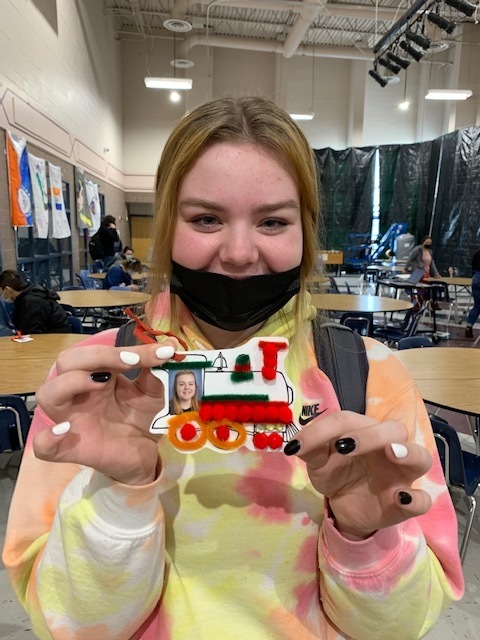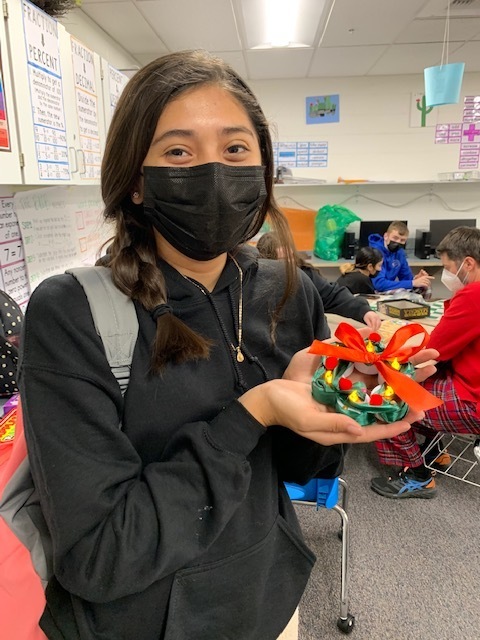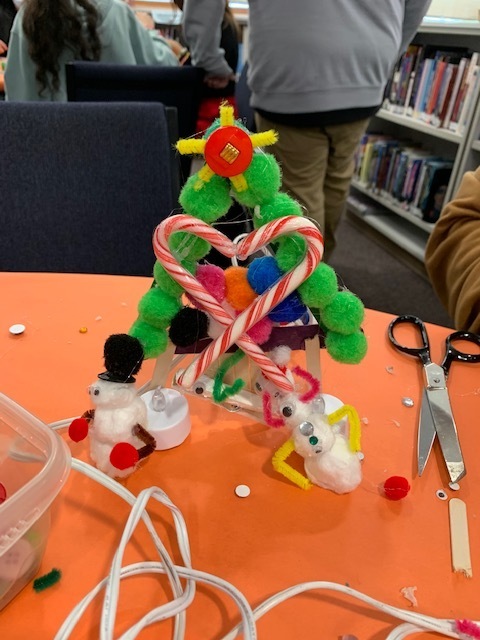 Good morning from Umatilla High School! It's going to be a great day!