The 2020-2021 Umatilla High School yearbooks are in! They may look like a chromebook from the outside, but on the inside they capture a year of online learning, hybrid learning and finally in-person school. The cost is $40 and they can be purchased at the UHS office. Don't miss out on an opportunity to own this book capturing a year of learning during a pandemic. ¡Los anuarios de la Escuela Preparatoria de Umatilla 2020-2021 ya están listos! Pueden parecer una Chromebook por fuera, pero por dentro capturan un año de aprendizaje en línea, aprendizaje híbrido y, finalmente, escuela en persona. El costo es de $ 40 y se pueden comprar en la oficina de UHS. No pierda la oportunidad de poseer este libro que captura un año de aprendizaje durante una pandemia.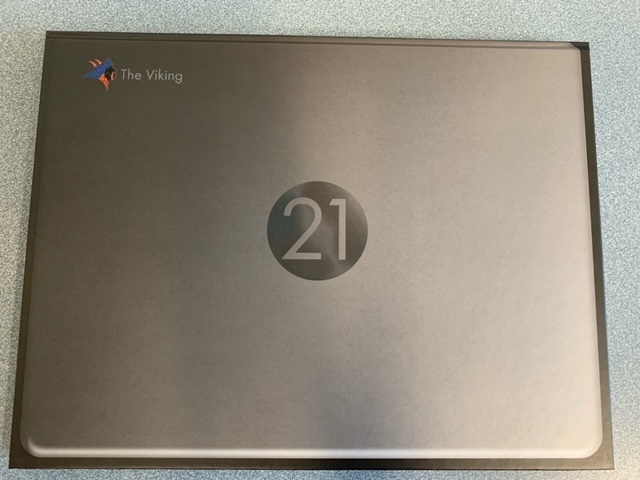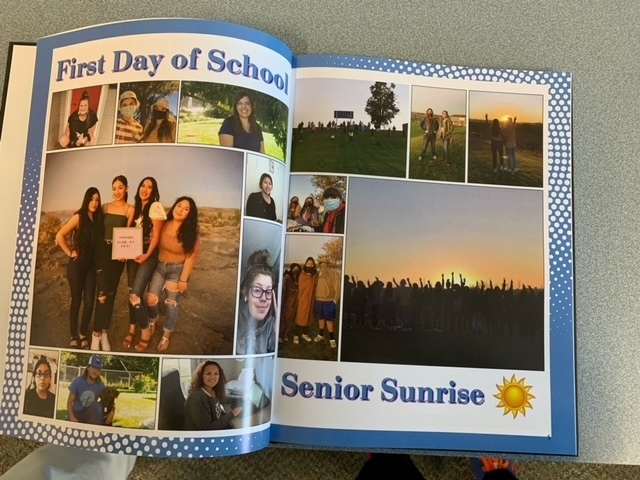 District Seeking Members for Facilities Committee (Umatilla) – The Umatilla School District is about to embark on planning for the future and is asking the community to join them. The district is forming a long-range Facilities Committee which will examine facilities across the district and develop a 10-year plan for what the district should focus on regarding future facility needs. The district has hired the Wenaha Group to guide them through the facility process. According to Heath Gardner, senior project engineer at Wenaha, the facilities committee will ideally consist of a cross-section of community members, including district staff, parents, business owners and others. "Joining the committee is a good way to be involved with the school district, give back to your community and have a say in your taxes," Gardner said. The Facilities Committee will meet once a month for about six months. When the long-range plan is completed, the committee will make a recommendation to the Umatilla SD School Board about the possibility of going out for a bond. Anyone interested in joining the Facilities Committee should contact Superintendent Heidi Sipe by calling the District Office at 541-922-6500 or
sipeh@umatillasd.org
.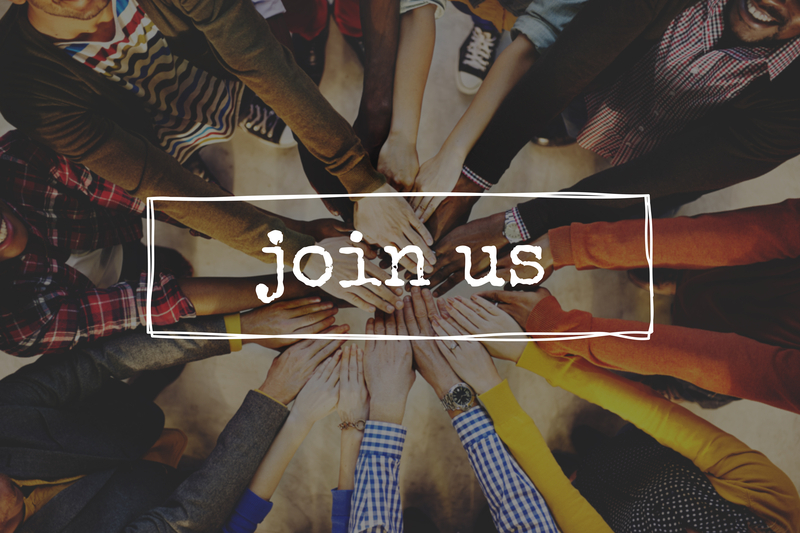 As the weather cools and fall is upon us, it's fun to take a moment to reflect upon the STEAM Academy Summer programs with this video:
https://youtu.be/eXQyyixP5oM
Thank you, students and staff, for a great summer experience!

The Sidewinder bus from McNary Heights Elementary is out today. Students who ride that bus will be brought home by the Sandrat bus. Please expect delays in drop off times. Thank you for your understanding. El autobús Sidewinder de la Escuela Primaria McNary esta descompuesto al momento. Los estudiantes que viajen en ese autobús serán llevados a casa en el autobús Sandrat. Espere retrasos en los tiempos de entrega. Gracias por su comprensión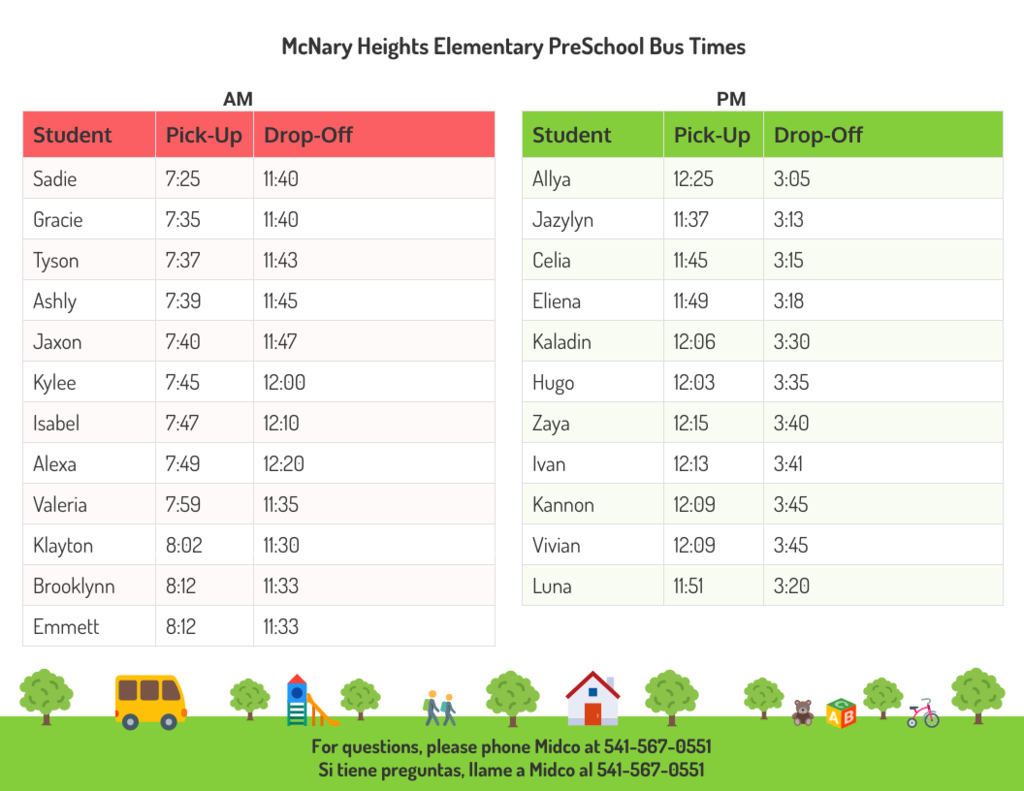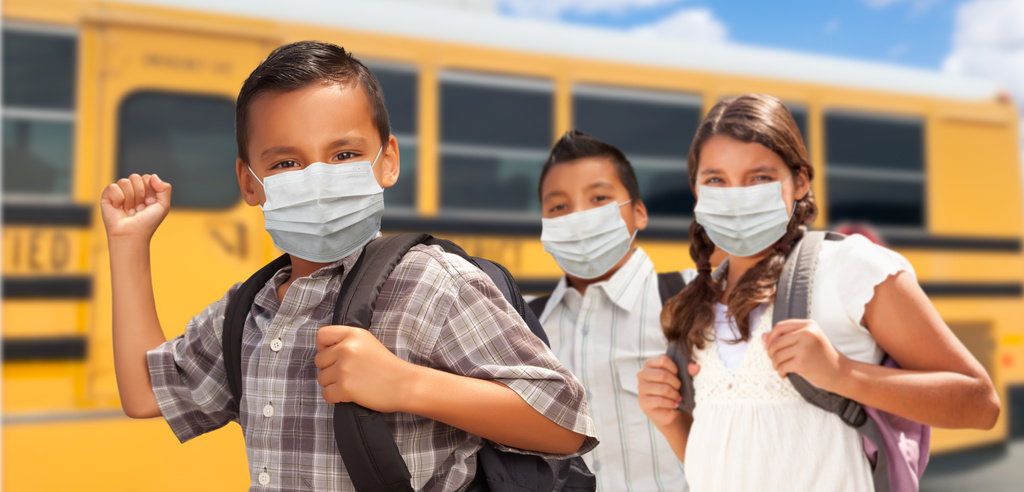 Welcome back Umatilla High School Vikings! We are so excited to start this year. Please watch the welcome video from Principal Lorence, Vice Principal Dirksen and some of the Viking staff members.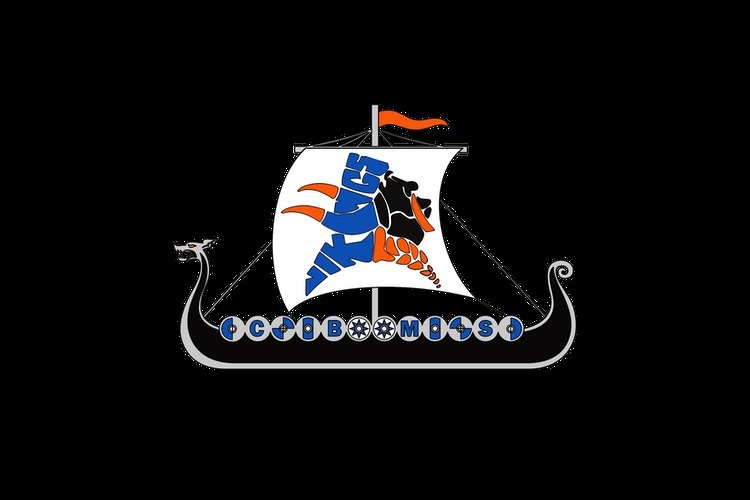 There will be an informational meeting for any 7th/8th grade student interested in playing volleyball this fall, during lunch on the first day of school, Monday, August 30th. To participate in school athletics a physical form and an insurance form must be on file with the school. Please direct any questions to the middle school Dean of Students/Athletic Director, Mr. Ryan Humphrey. Middle School Football practice will begin for 7th/8th grade students on the first day of school, Monday, August 30th from 2:40-4:45. All interested players should attend to get information, but to participate in practice, all athletes will need a current physical exam form and insurance form on file with the school. All questions should be directed to Mr. Humphrey, Athletic Director at Clara Brownell Middle School. Habrá una reunión informativa para cualquier estudiante de los grados 7 y 8 que estan interesados en jugar voleibol este otoño, durante el almuerzo del primer día de clases, el Lunes 30 de Agosto. Para participar en los deportes de la escuela, la escuela debe tener un formulario físico y un formulario de seguro en el archivo. Por favor dirija cualquier pregunta al Decano de Estudiantes / Director Atlético de la escuela intermedia, Sr. Ryan Humphrey. La práctica de fútbol americano de la escuela intermedia comenzará para los estudiantes de los grados 7 y 8 el primer día de clases, el Lunes 30 de Agosto de 2: 40-4: 45. Todos los jugadores interesados ​​deben asistir para obtener información, pero para participar en la práctica, todos los atletas necesitarán un formulario de examen físico actualizado y un formulario de seguro en el archivo de la escuela. Todas las preguntas deben dirigirse al Sr. Humphrey, Director Atlético de Clara Brownell Middle School.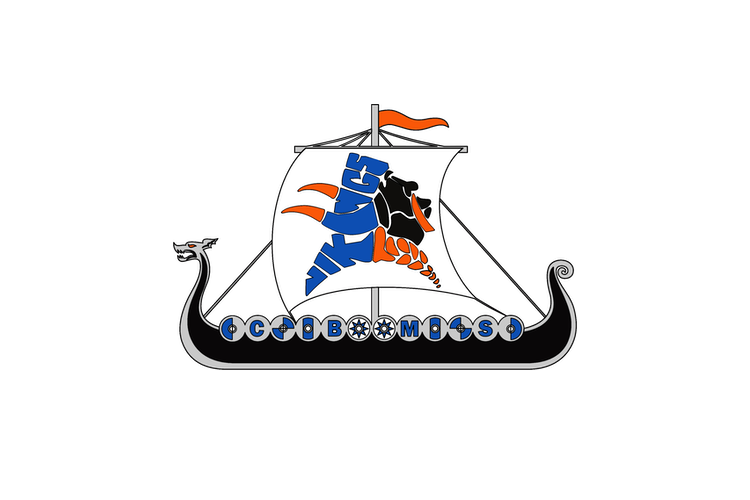 Welcome back, McNary Heights Mustangs! Please watch the welcome video from Principal Coyle and Vice Principal Glaze for important information.
https://youtu.be/dljCYJu2p9A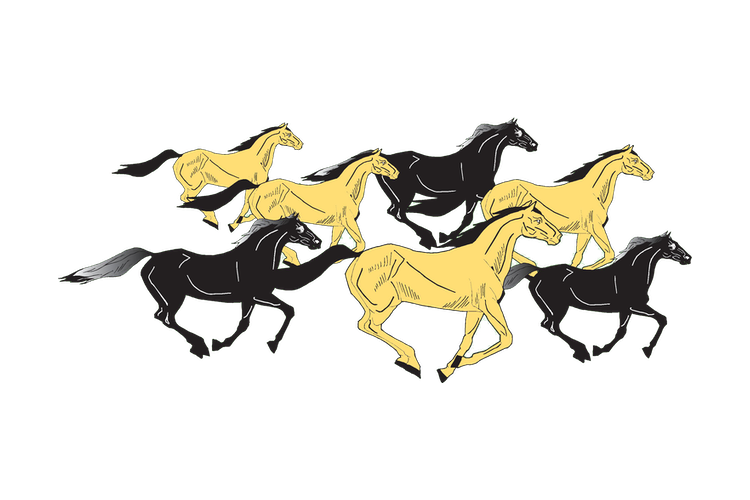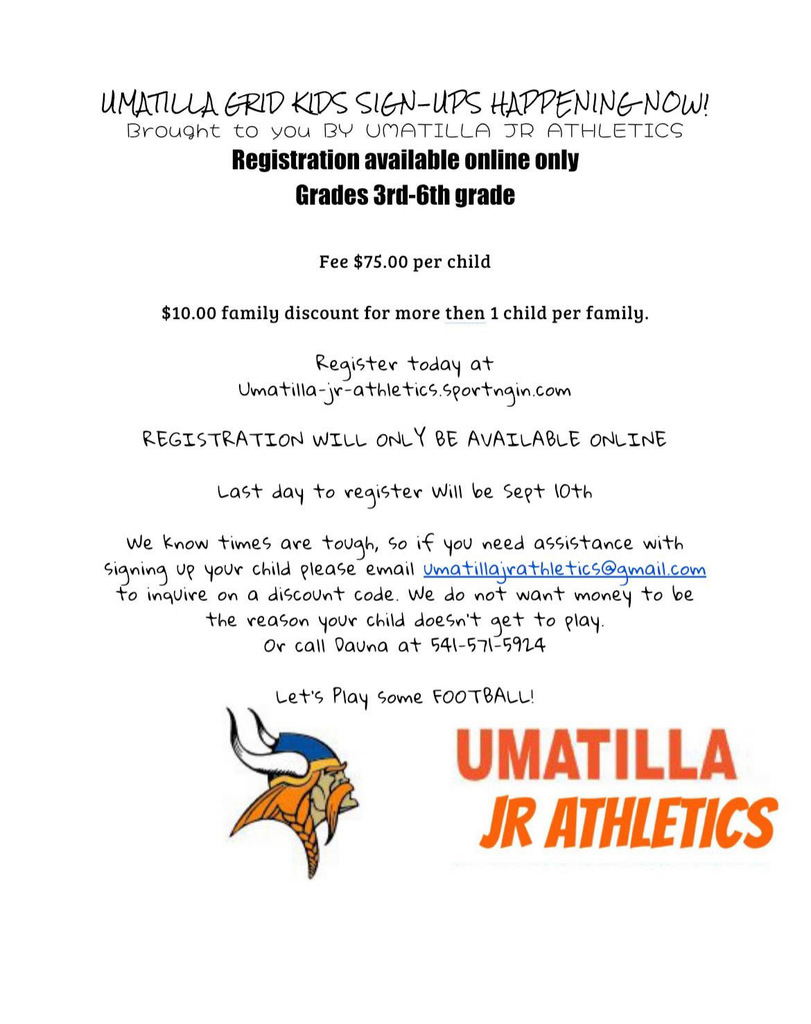 COVID-19 Vaccines will be available at the Umatilla County Fair each day from 11am - 7pm / Las vacunas COVID-19 estarán disponibles en la Feria del Condado de Umatilla todos los días de 11 a.m. a 7 p.m.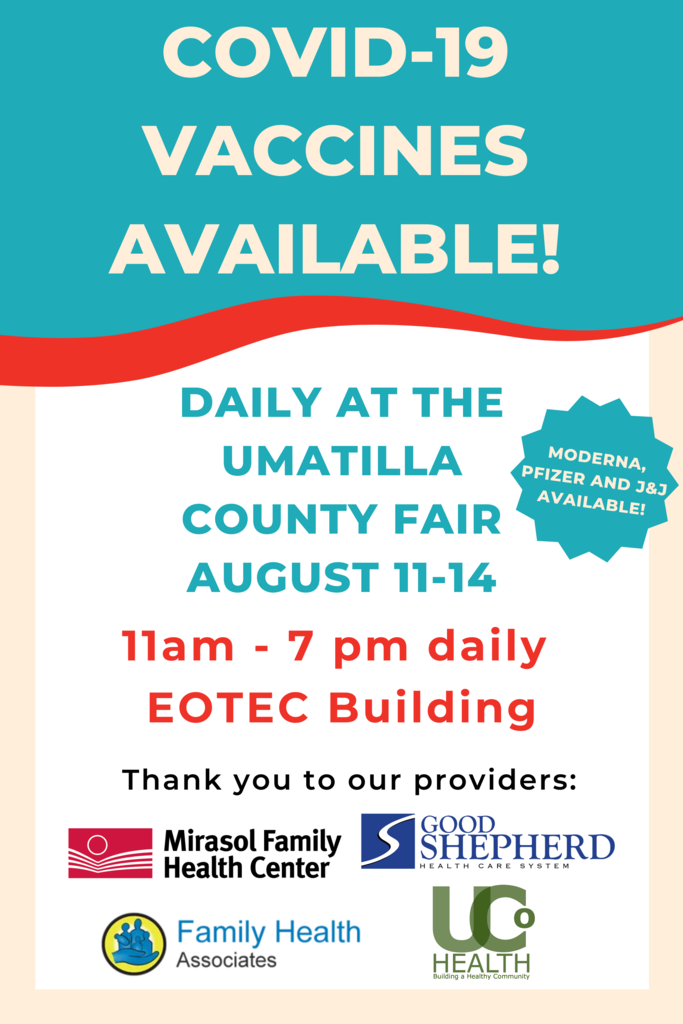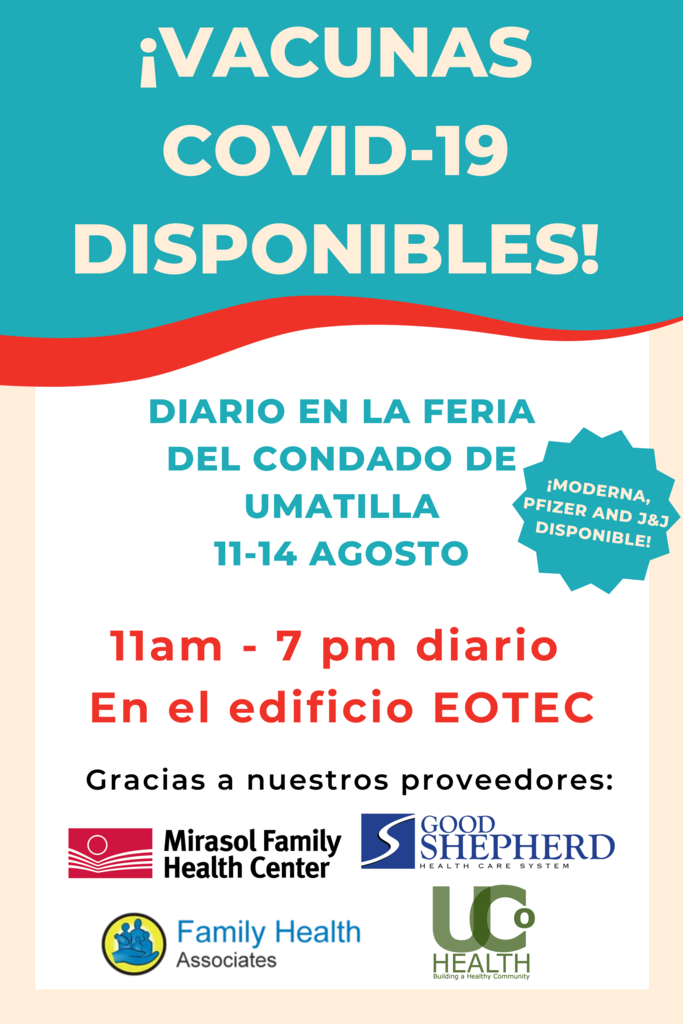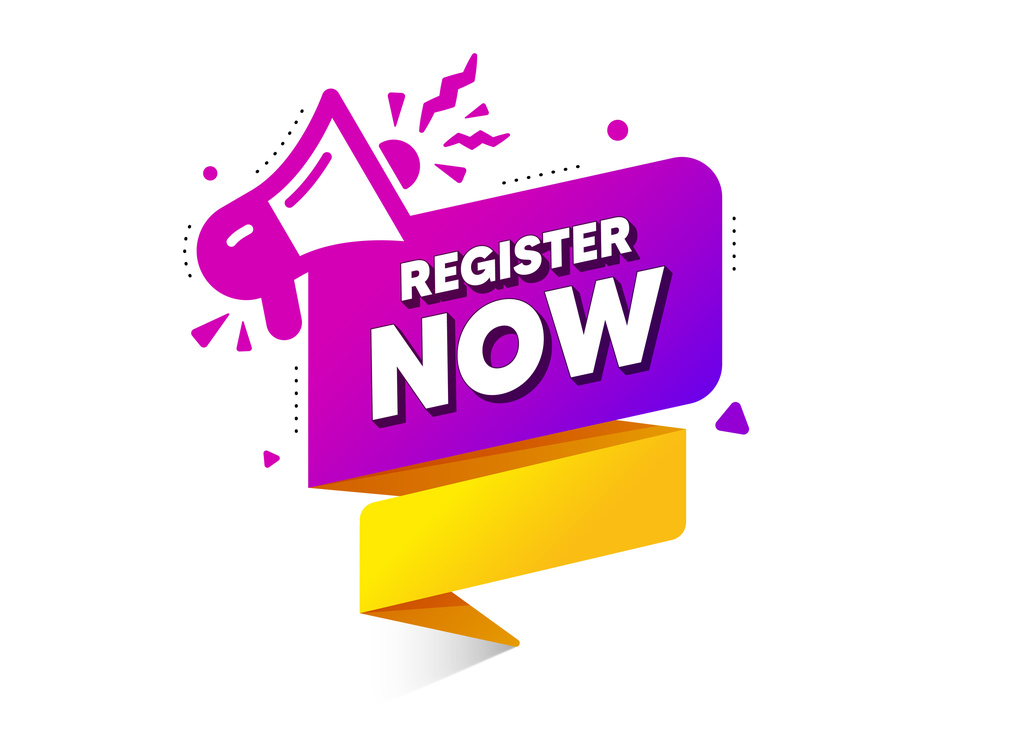 The City of Umatilla Presents Summer Wrap Up! A free event to celebrate the end of Summer! / ¡La ciudad de Umatilla presenta Cierre de Verano! ¡Un evento gratuito para celebrar el final del verano!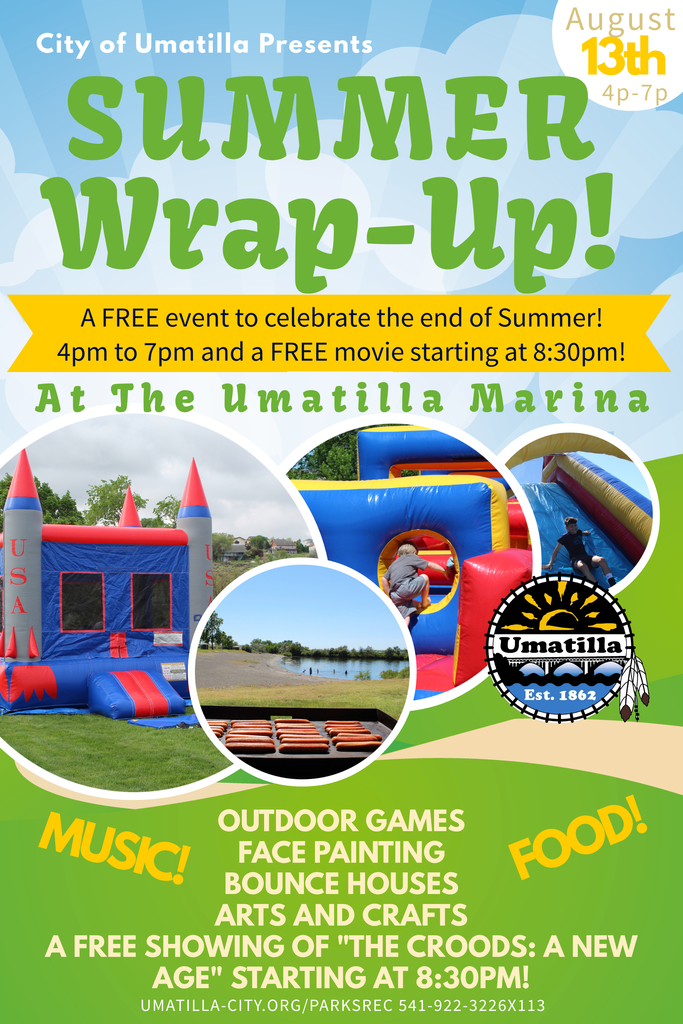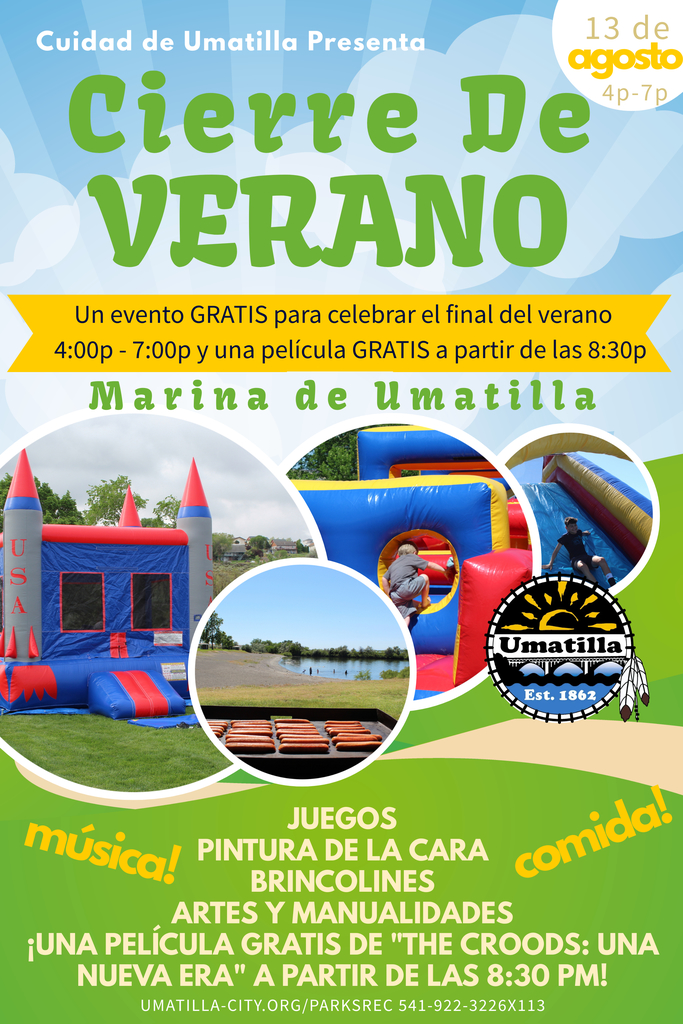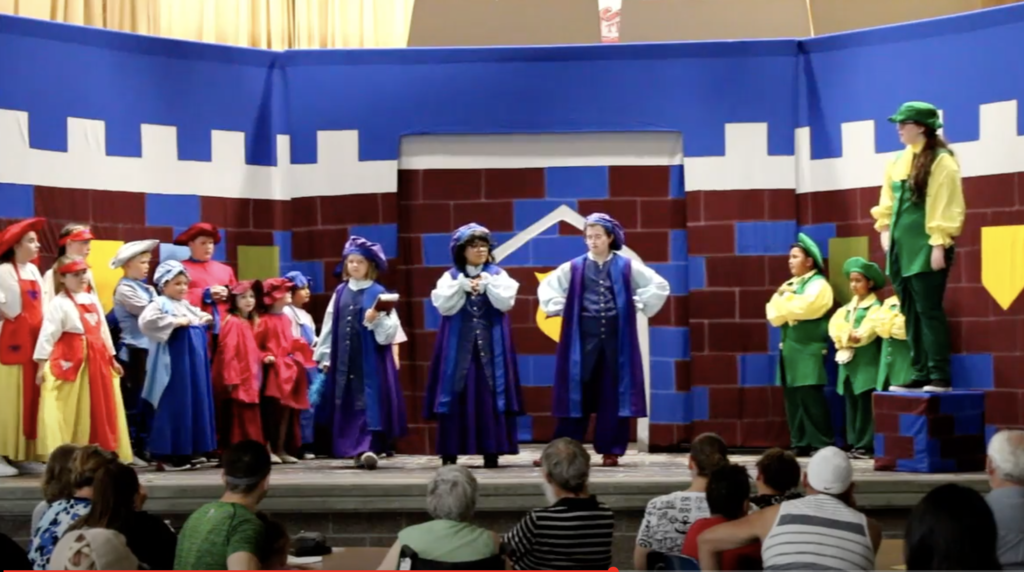 Don't forget that the Summer Feeding Program is still avaliable until August 12th! / ¡No olvide que el Programa de Alimentación de Verano todavía está disponible hasta el 12 de Agosto!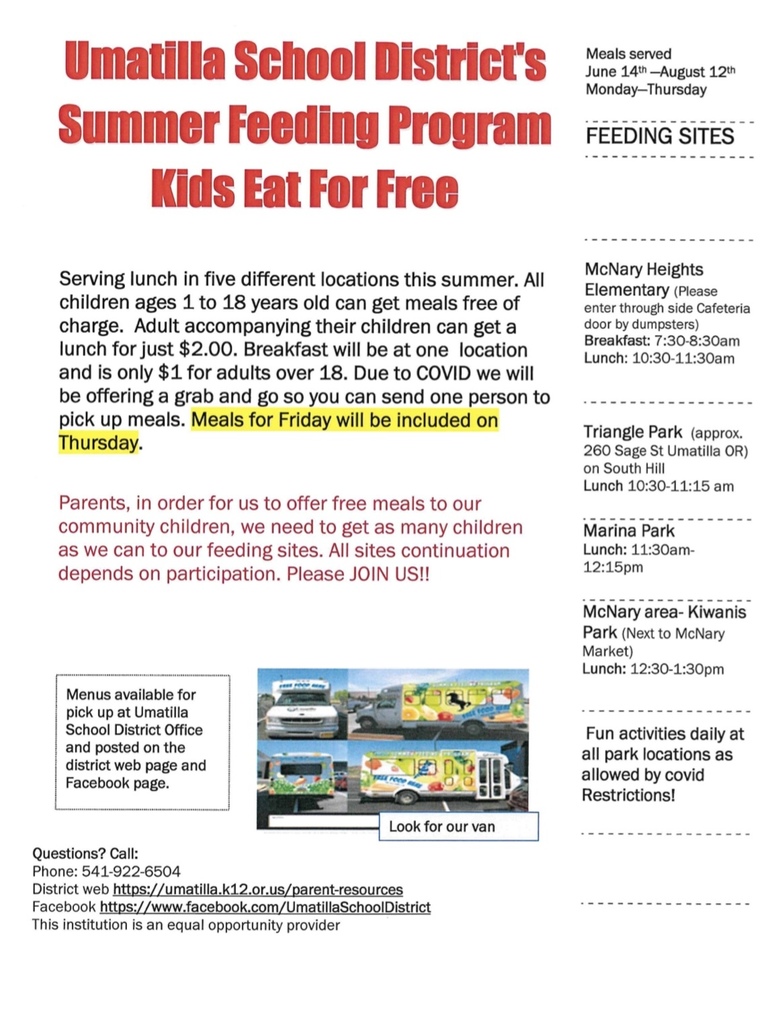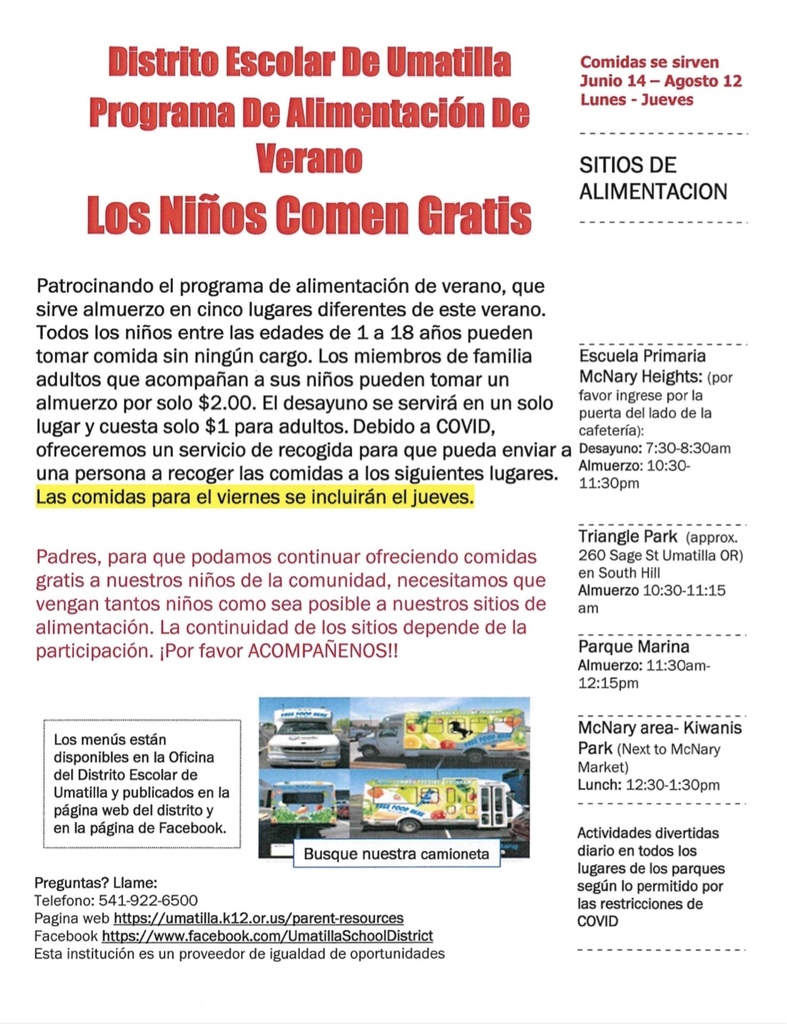 Clara Brownell Middle School Supply List for the 2021-2022 School Year / Lista de Útiles Escolares de la Escuela Secundaria Clara Brownell para el Año Escolar 2021-2022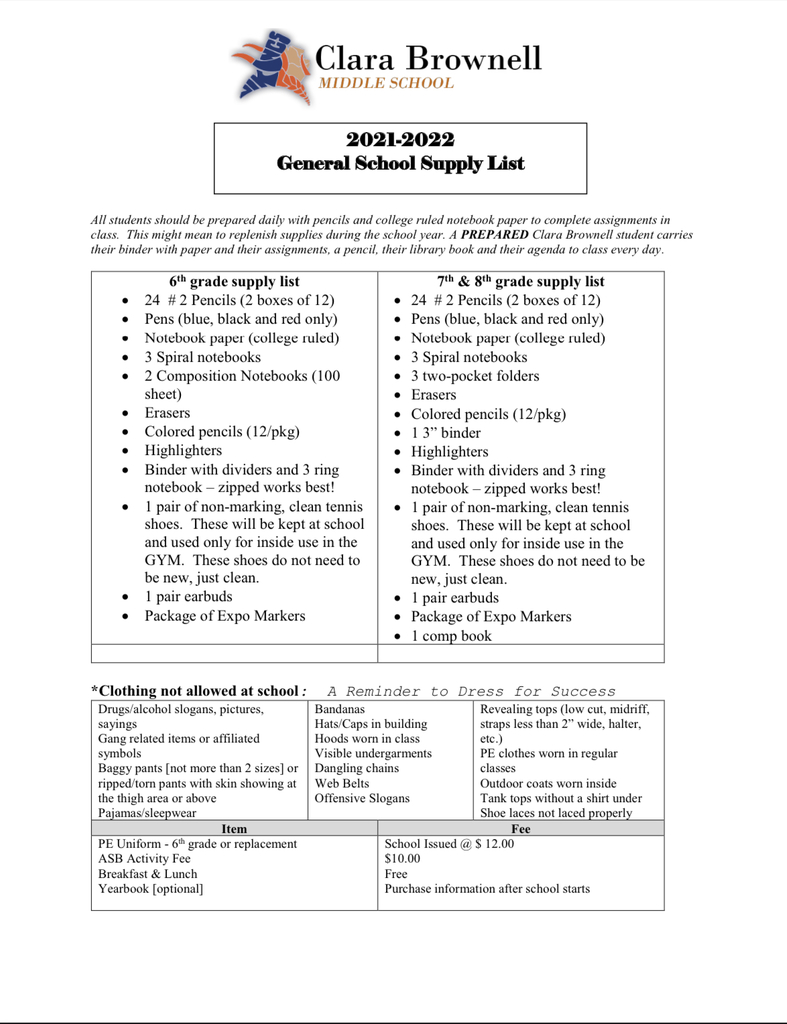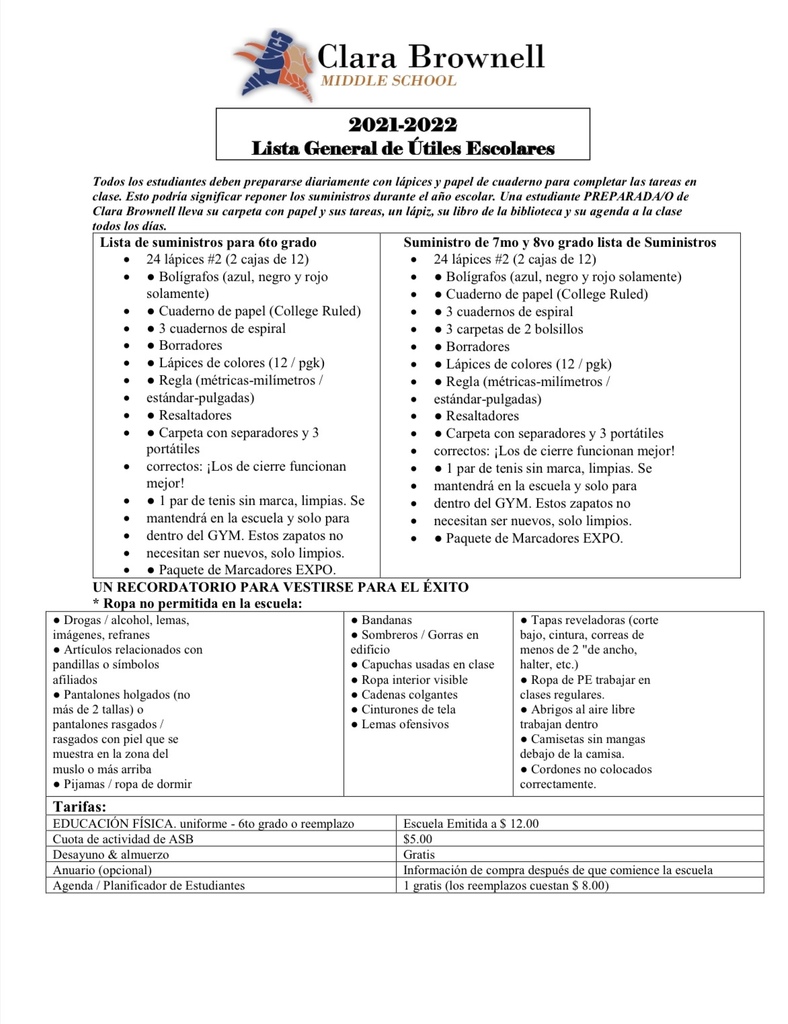 Hotspots will be available for check-out on a limited basis for students this fall. If you need support with internet, please consider the Emergency Broadband Benefit program. It's a great way to get low-cost internet for students. / Los aparatos del internet estarán disponibles para los estudiantes de manera limitada este otoño. Si necesita ayuda con Internet, considere el programa de Beneficios de Banda Ancha de Emergencia. Es una excelente manera de obtener Internet a bajo costo para los estudiantes.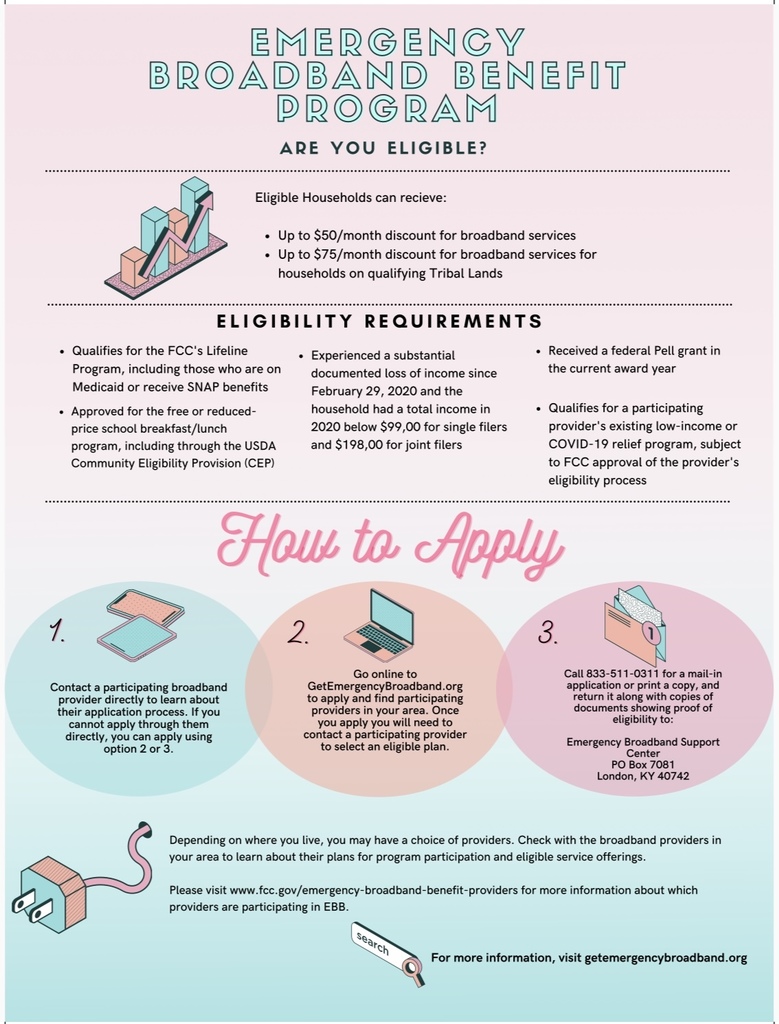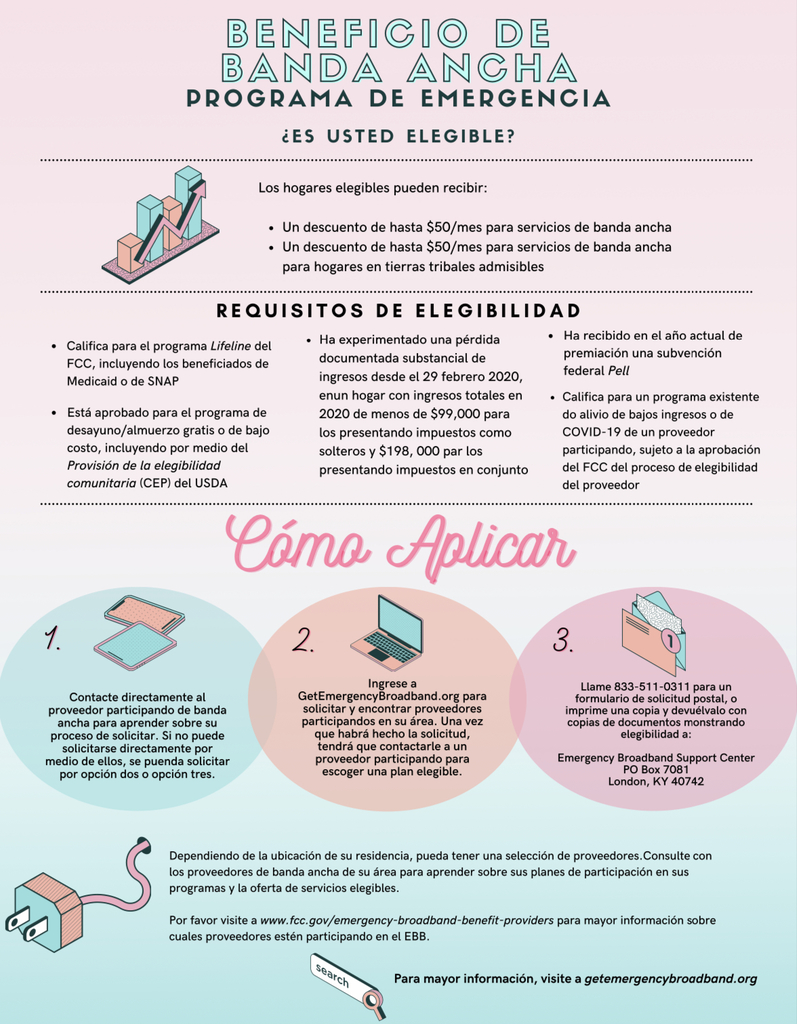 Umatilla School District intends to fully reopen schools to full-day, 4.5 day, in-person learning this fall. We maintain those expectations in light of the Oregon Department of Education announcement of the Resiliency Framework for the 2021-2022 school year. There are always many details to opening school in the fall, and this year those details will include things like COVID-19 safety measures. We continue to work on our plans and will release our updated plan after ODE's latest update (expected July 22nd). We will continue to partner with public health officials and plan to keep families updated plans are finalized.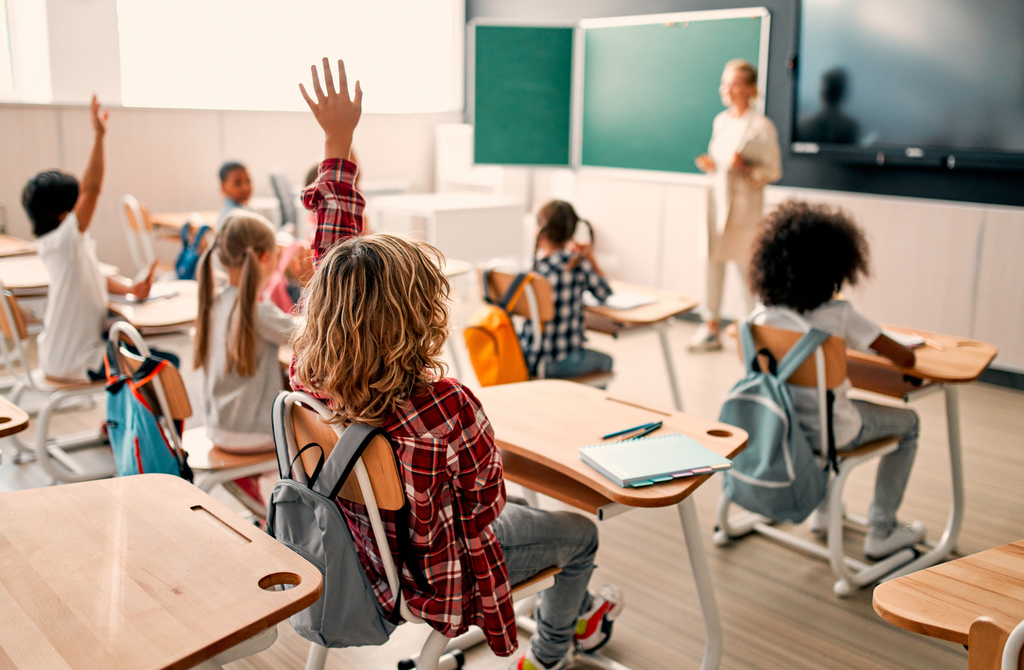 McNary Heights Elementary School Supply List for the 2021-2022 School Year