Lunch calendars are back! Please see the calendar below for the August/September menu for all schools. ¡Vuelven los calendarios de almuerzo! Consulte el calendario a continuación para ver el menú de Agosto/Septiembre para todas las escuelas.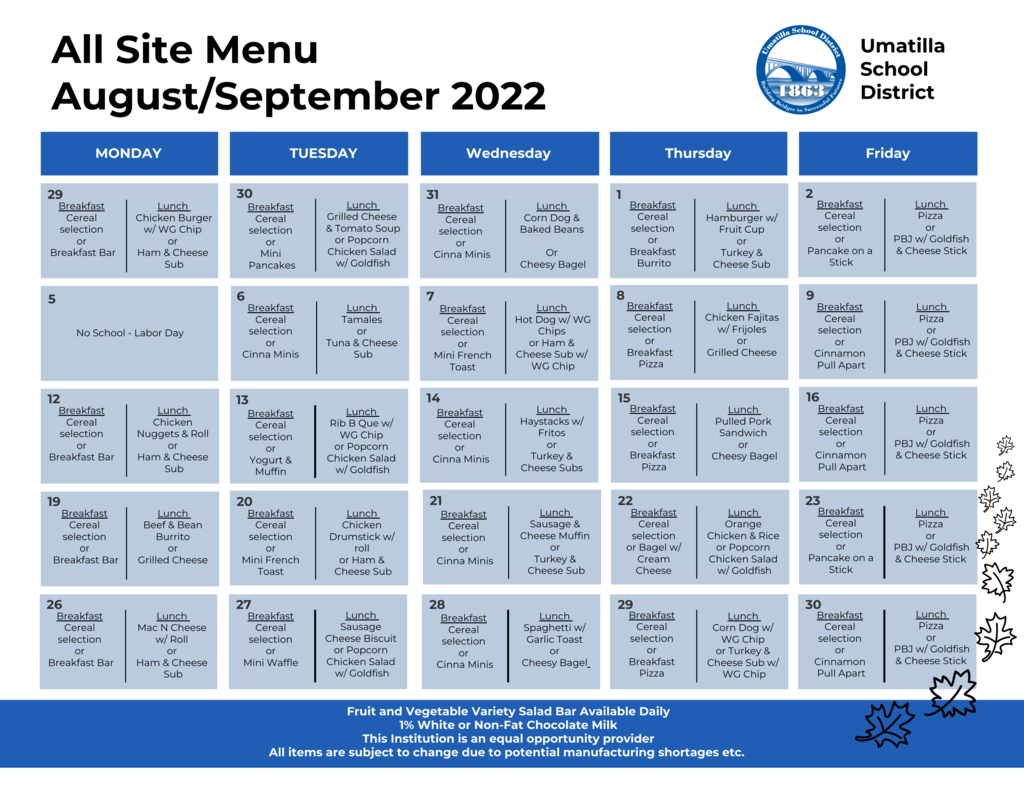 Umatilla School District, in partnership with Family Health Associates, has a new offering for Umatilla students! Information about the program can be found on the attached flyer. El Distrito Escolar de Umatilla, en asociación con Family Health Associates, tiene una nueva oferta para los estudiantes de Umatilla! La información sobre el programa se puede encontrar en el folleto adjunto.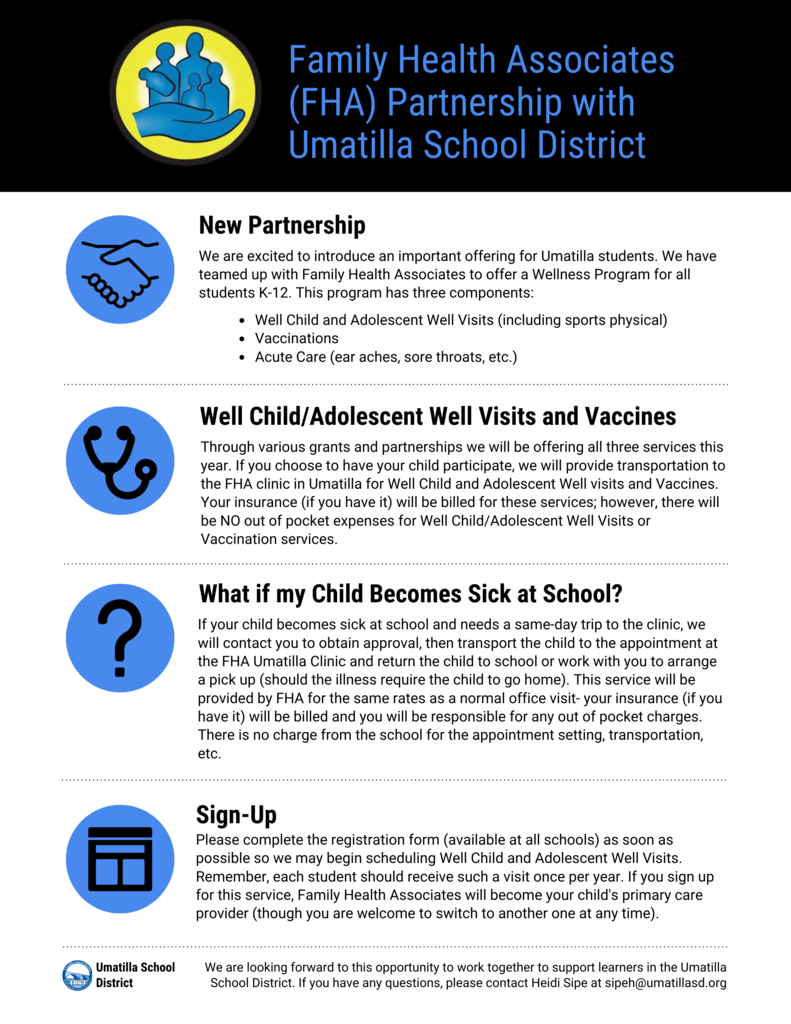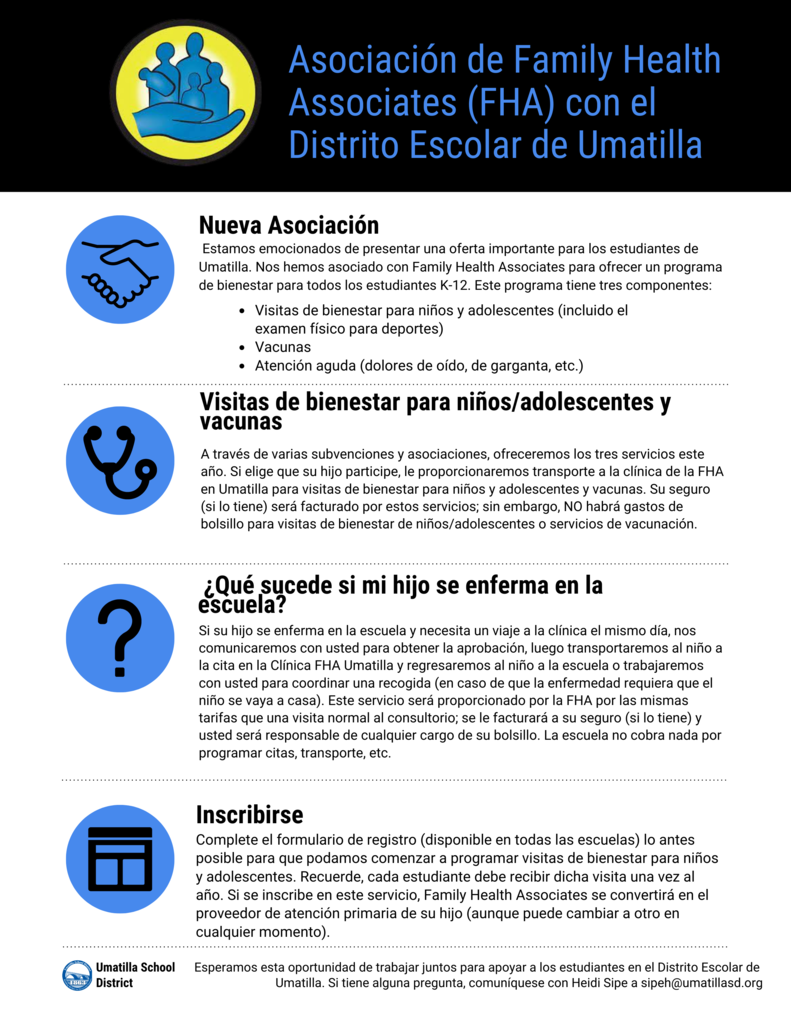 Please return any library books you may have from the Umatilla School District! ¡Por favor devuelva cualquier libro de la biblioteca que pueda tener del Distrito Escolar de Umatilla!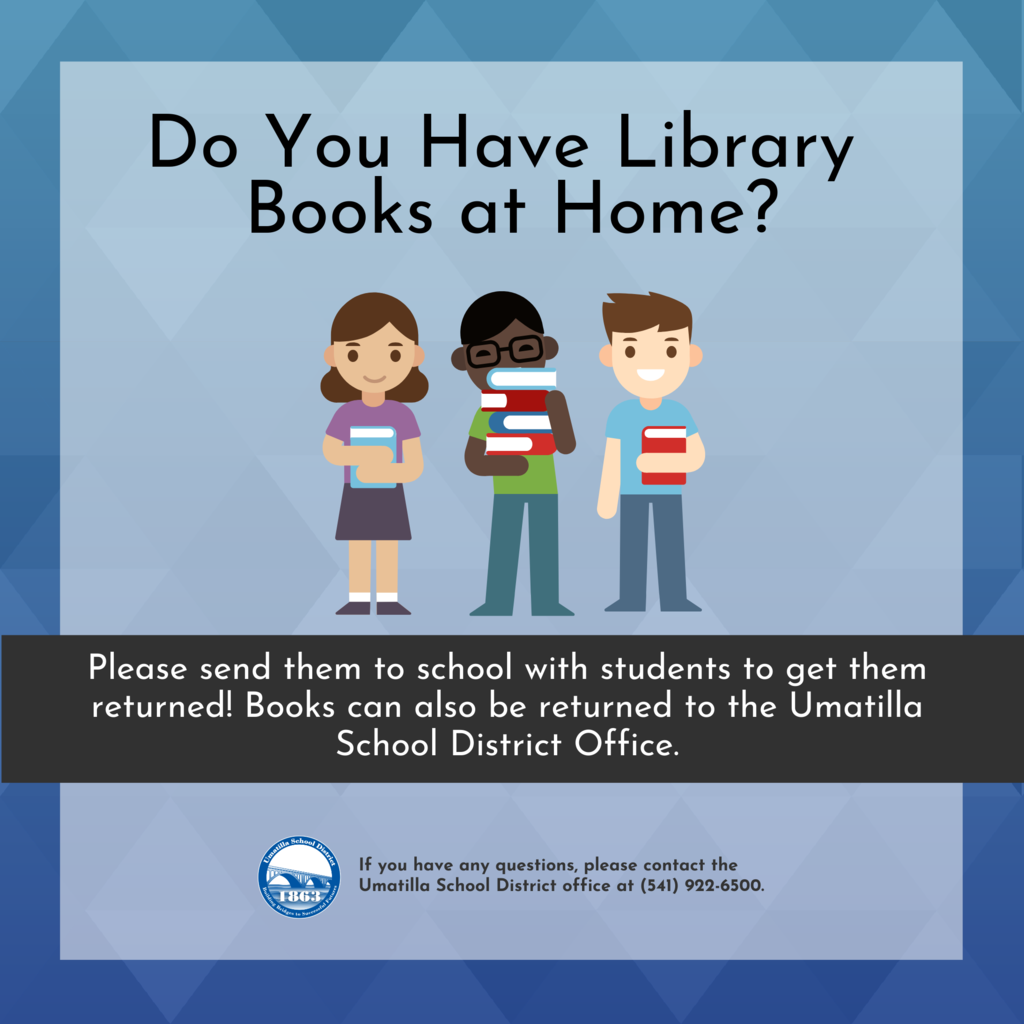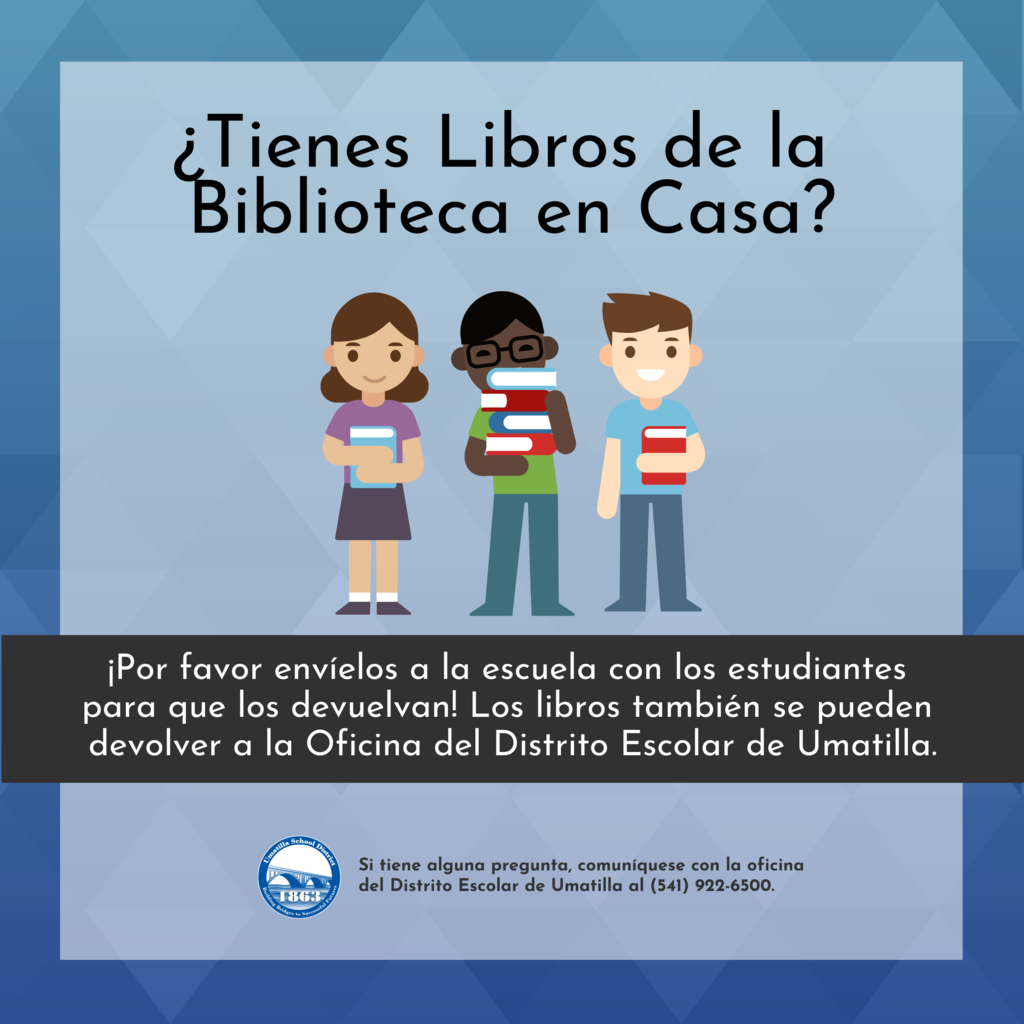 Happy In-Service Day! All district staff met today for our annual kickoff meeting and luncheon. We had nearly 300 staff in attendance, many of which are UHS Alumni! We would like to give a huge shout out to Umatilla Food Service and UEA for breakfast, AJ's Printing for staff shirts, and Hermiston Safeway for providing sandwiches and for their wonderful service! Feliz Día del Servicio! Todo el personal del distrito se reunió hoy para nuestra reunión y almuerzo de lanzamiento anual. Asistieron casi 300 miembros del personal, Muchos de los cuales son ex alumnos de UHS! Nos gustaría agradecer enormemente a Umatilla Food Service y UEA por el desayuno, AJ's Printing por las camisas del personal y Hermiston Safeway por proporcionar sándwiches y por su maravilloso servicio!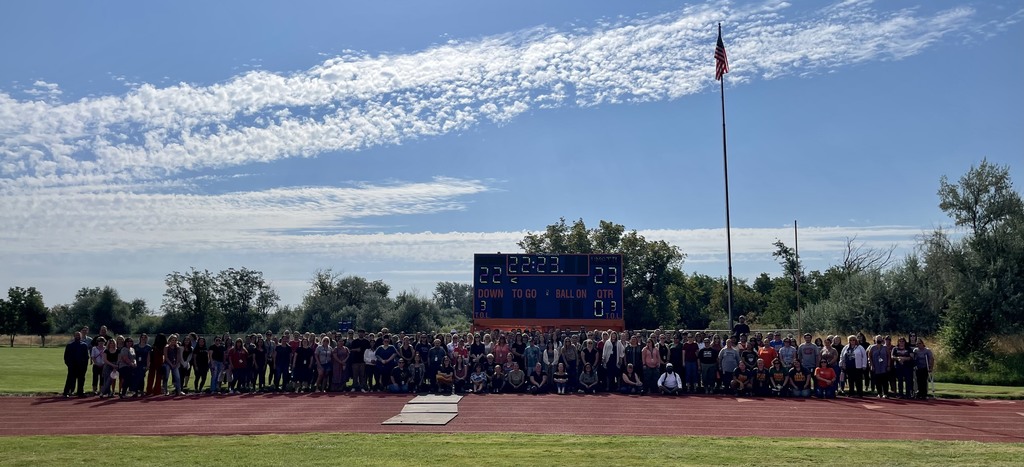 Please return any Chromebooks you may have from the Umatilla School District! Por favor devuelvan cualquier Chromebook (computadora) que tenga de el Distrito Escolar de Umatilla!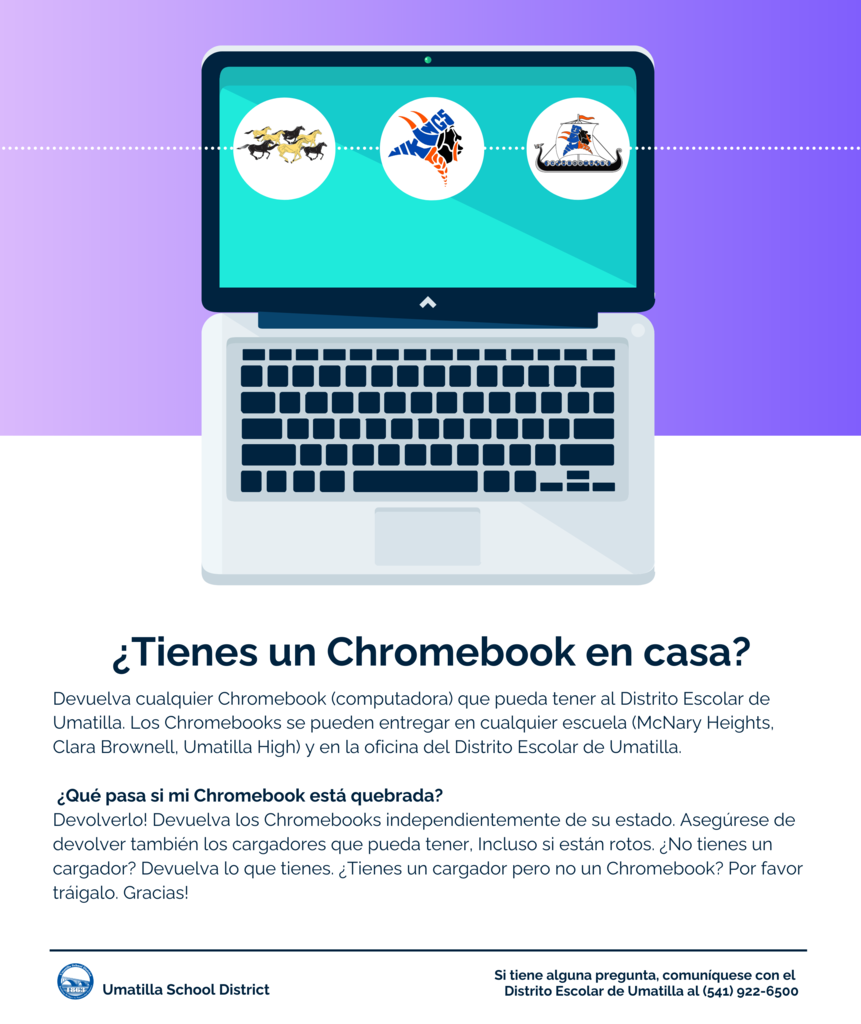 Clara Brownell Middle School's picture day is next week on August 31st! You can order pictures online now! El día de la foto de Clara Brownell Middle School es la próxima semana, el 31 de Agosto! Puede ordenar las fotos en línea ahora!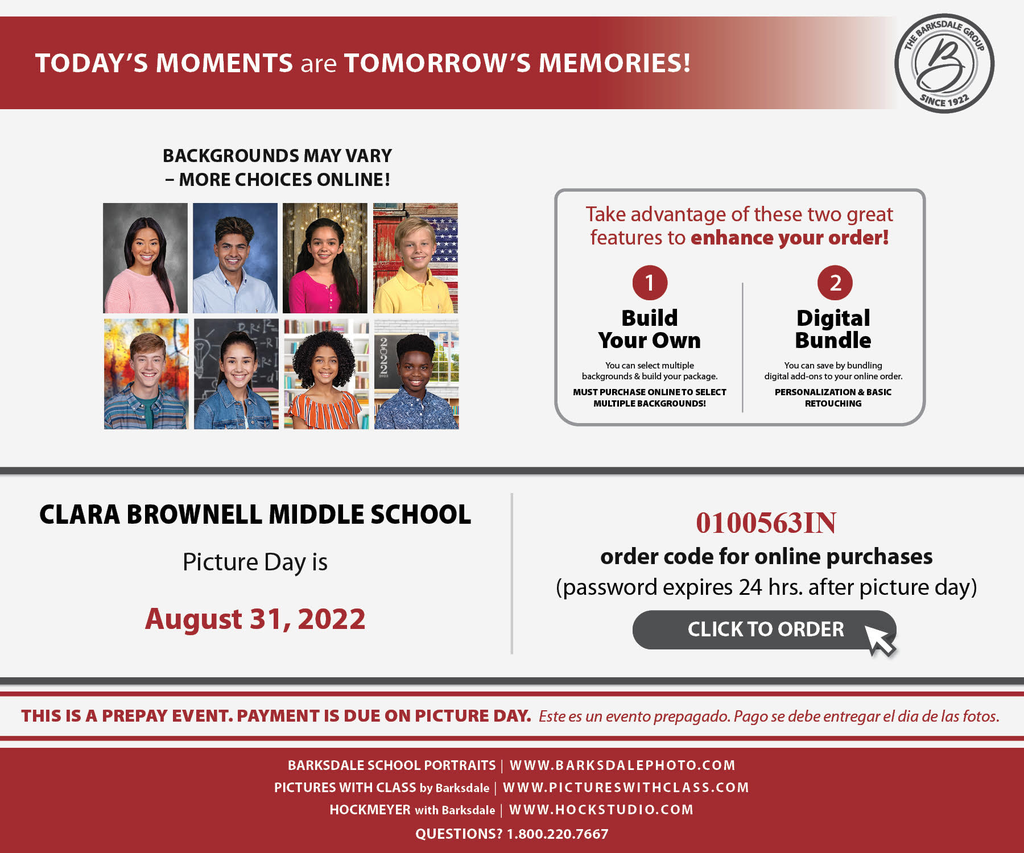 Lots of events are already happening this first month of school! Please see the calendars below for the events happening in August. Ya están ocurriendo muchos eventos este primer mes de clases! Consulte los calendarios a continuación para ver los eventos que tendrán lugar en Agosto.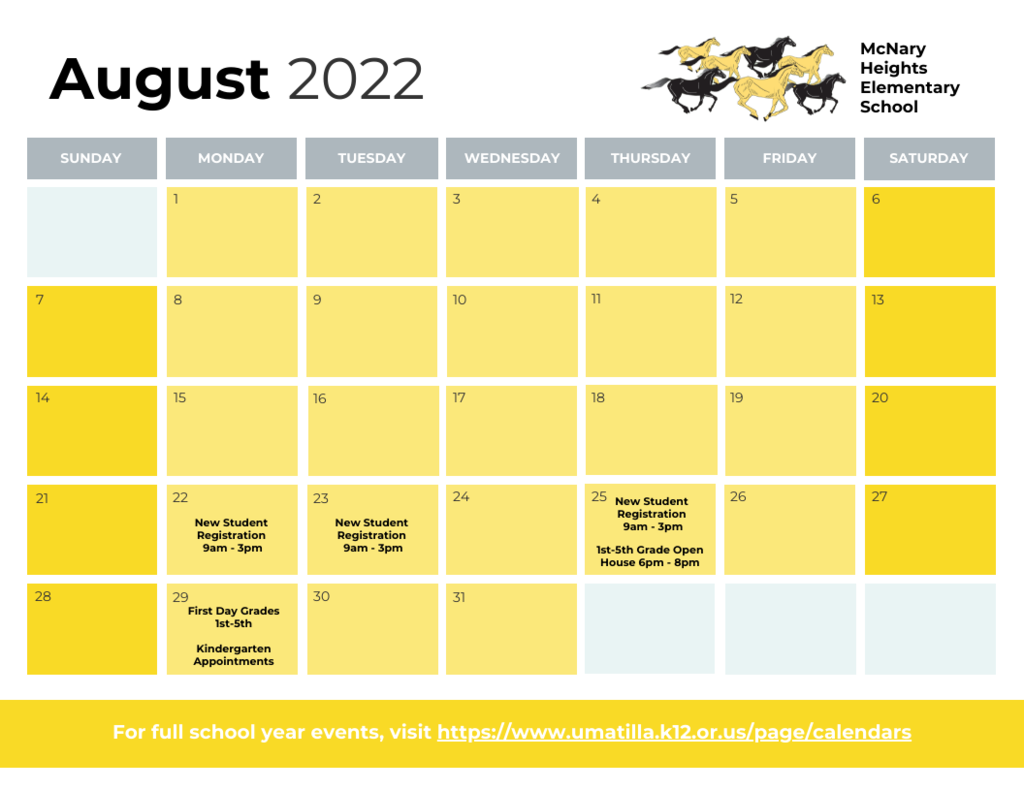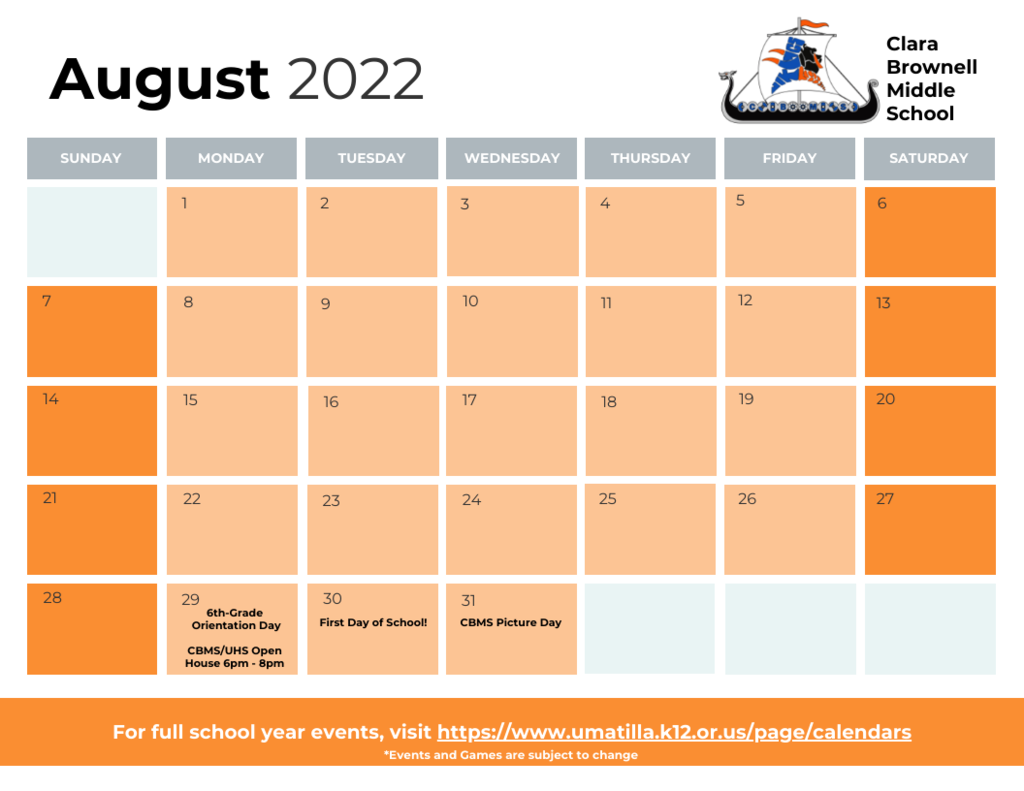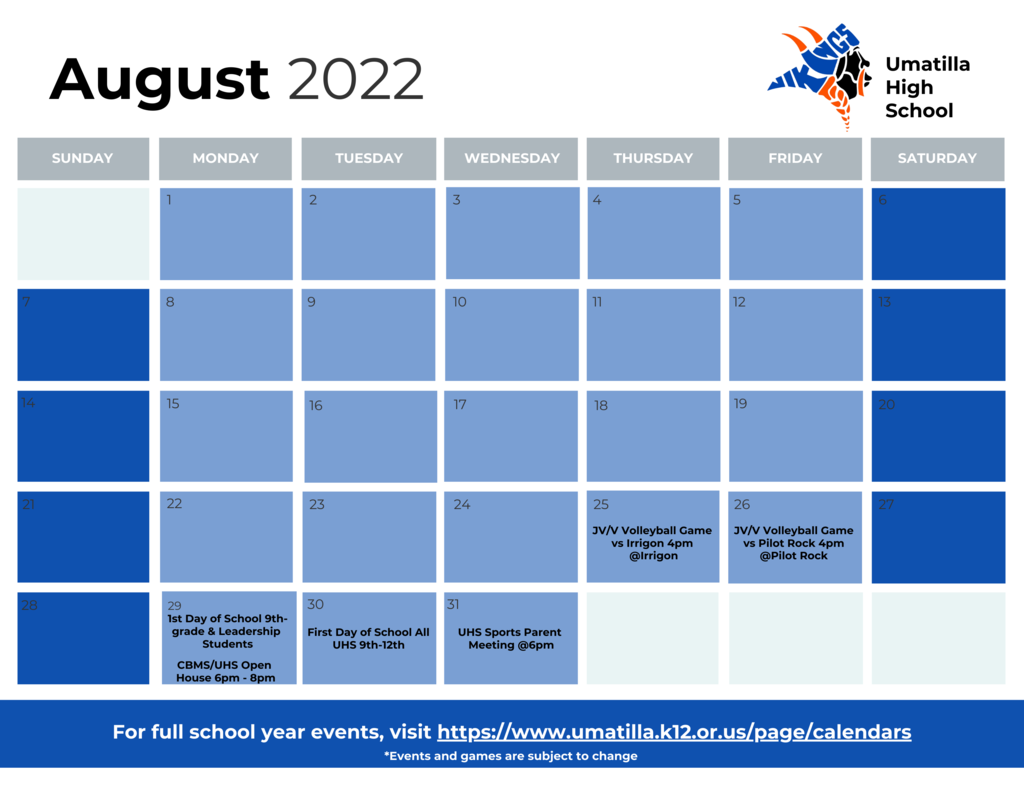 With school fast approaching, so is picture day! Picture day dates for the fall are listed below. Clara Brownell Middle School's picture day is coming up first! Con el primer día de escuela acercándose rápidamente, también el día de la fotos! Las fechas del día de las fotos para el otoño se encuentran abajo. El día de las fotos de Clara Brownell Middle School se acerca primero!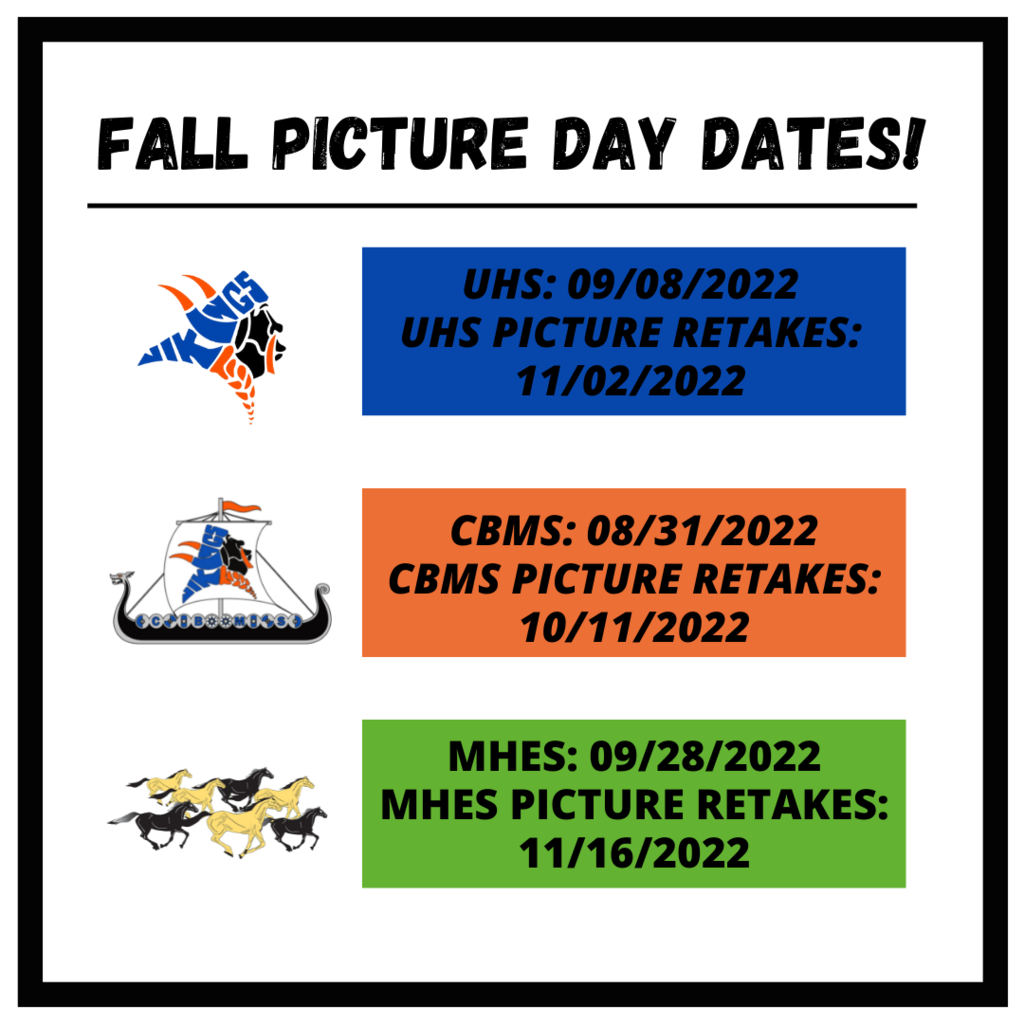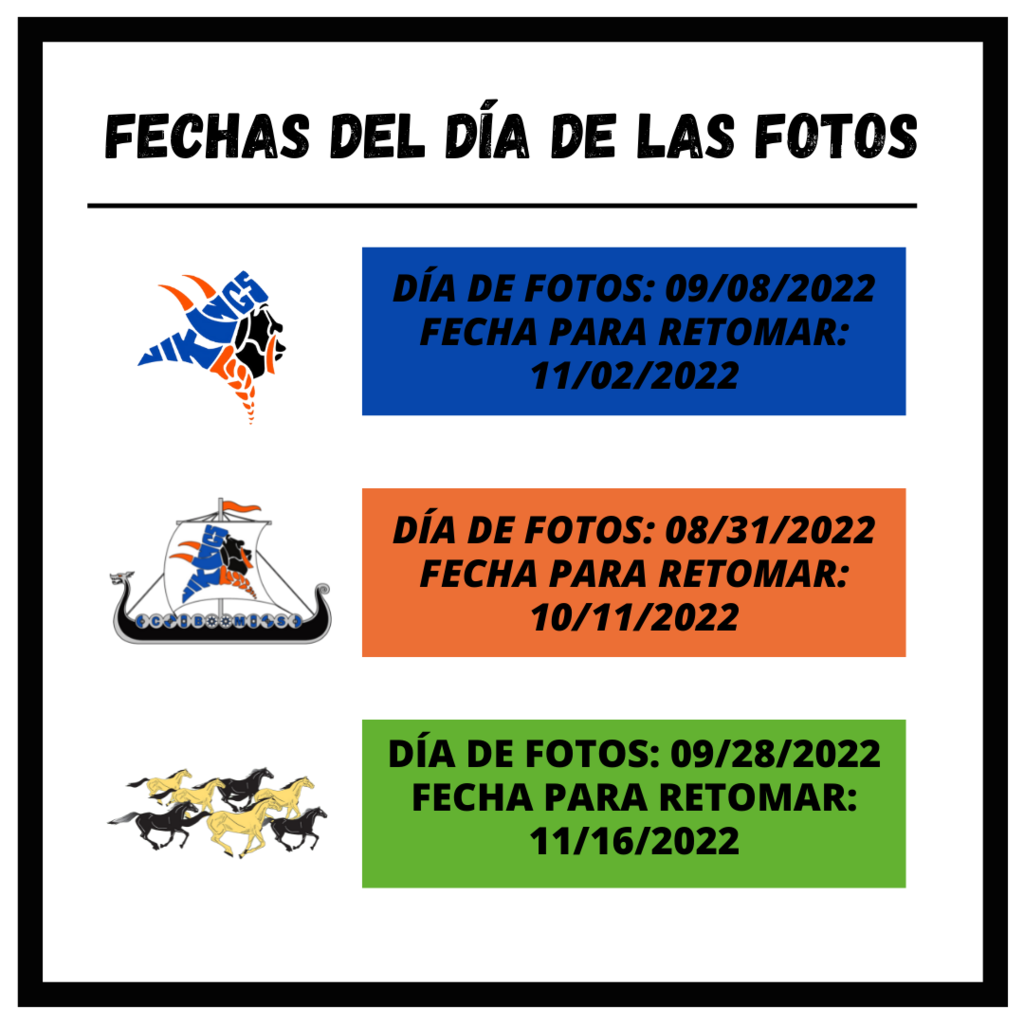 English as a Second Language (ESL) and Foreign Language Curriculum Adoption Notice The district is considering the following for ESL and middle school foreign language adoption: Newcomers: Vista, Get Ready, levels 1-3, 4-6, 6-8 and 9-12 National Geographic/Cengage K-12: K-5 Reach Higher, 6-8 Time Zones, and 9-12 Pathways Middle School Foreign Language (Spanish): Cengage Exploremos To review materials, please contact Heidi Sipe at
sipeh@umatillasd.org

Parents don't forget about the PTO Meeting coming up. Padres no se olviden de la próxima reunión del PTO(Organizacion de Padres y Maestros). El 4 de Agosto a las 6pm, en la biblioteca de McNary Heights.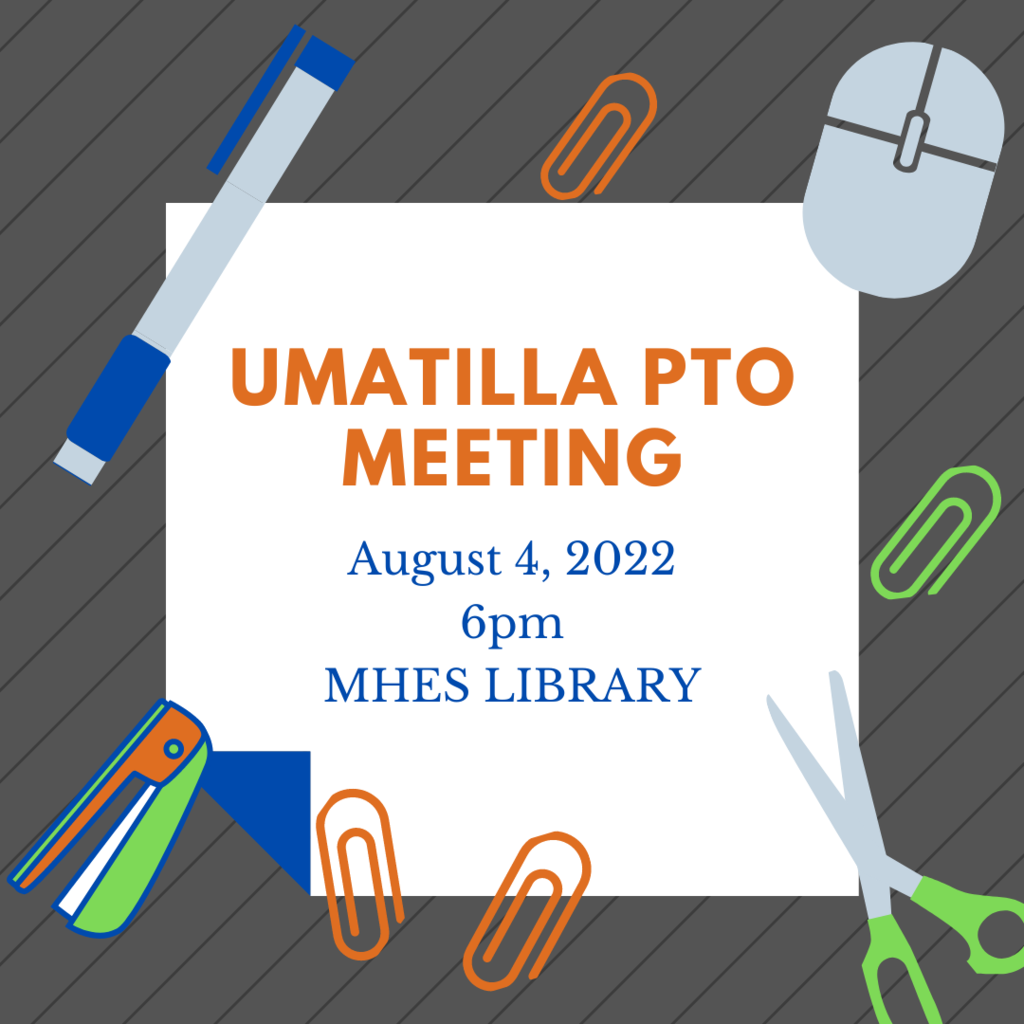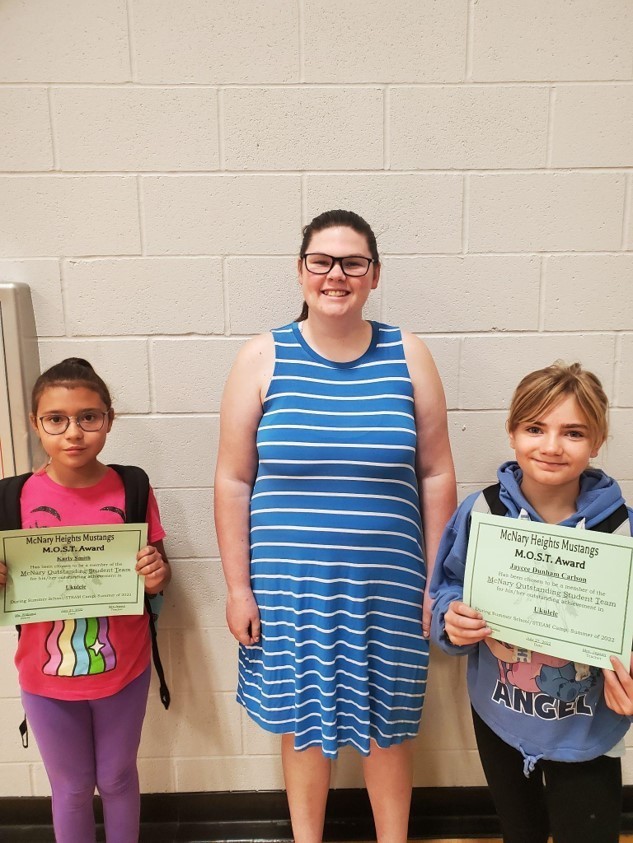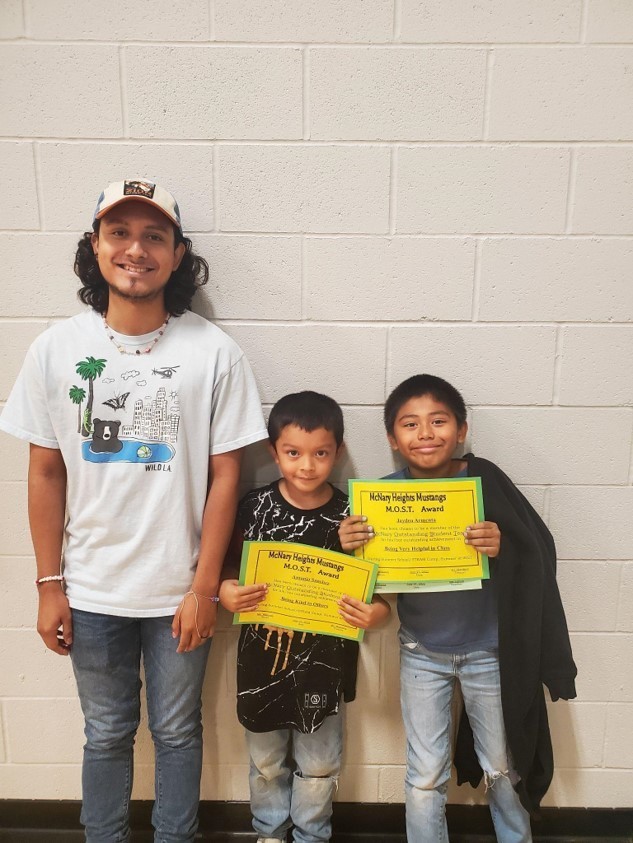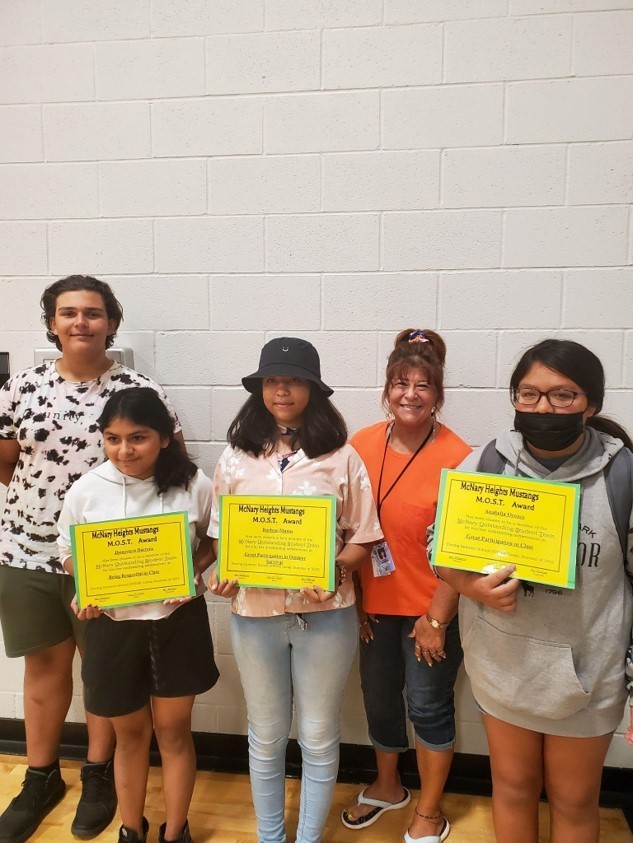 Are you or anyone you know looking for a new job opportunity? If so, MidCo Bus Company is now hiring for full time drivers. Apply now on the link below.
https://www.midcobus.com/work-with-us/
Usted o alguien que conosca esta buscando una nueva oportunidad de trabajo? La Compania de MidCo. ahora está contratando conductores de tiempo completo. Aplique ahora en el sitio de abajo.
https://www.midcobus.com/work-with-us/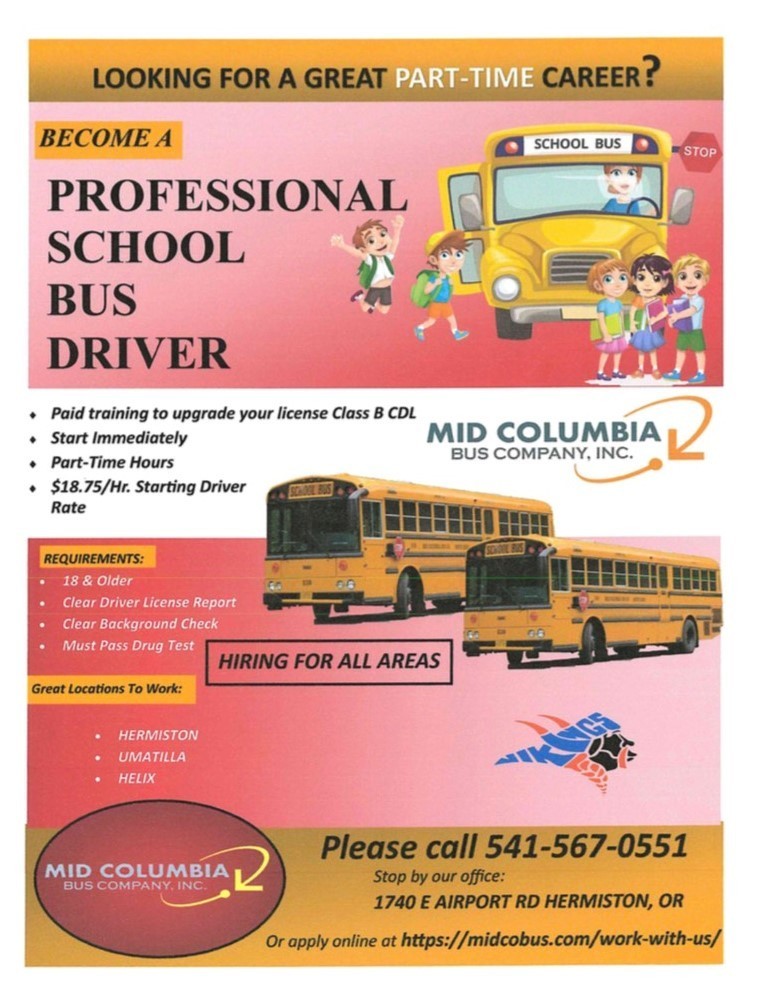 The meal delivery van is broken down. It's a quick fix and we're working on it but meal routes will be delayed. We hope to be fully back on track soon.

Phones and internet are down at the District Office. We apologize for the inconvenience.

If you have a student attending Summer School please the following survey. Thank you. Si tiene un estudiante que asiste a la Escuela de Verano, complete la siguiente encuesta. Gracias.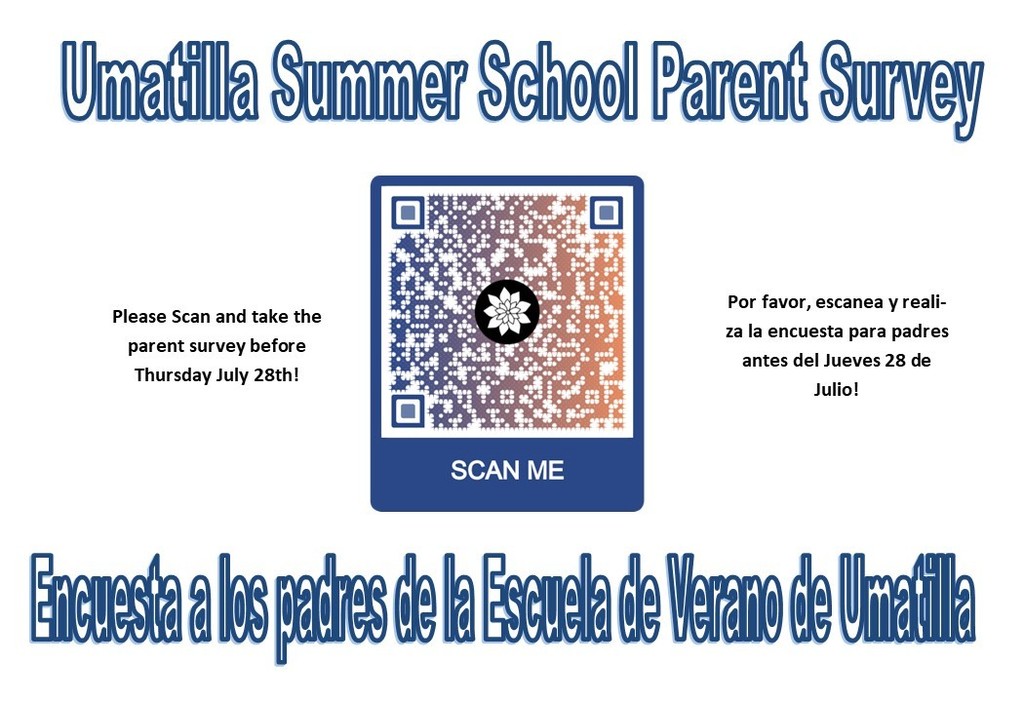 The Senior Class of 2023 is hosting a Car Wash on Saturday, July 16th, from 9:00 am-1:00 pm. It will be held at Commercial Tire in Hermiston. Please come and support the Seniors by getting your car washed! Donations will be used for their Safe and Sober Grad Night. Hope to see you there! La Clase Senior de 2023 organizará un lavado de autos el Sábado, 16 de Julio, de 9:00 am a 1:00 pm. Se llevará a cabo en Commercial Tire en Hermiston. Venga y apoye a los Seniors lavando su auto! Las donaciones se utilizarán para su Noche de Graduación Segura y Sobria. Espero verte allí!

Reminder: ALL Umatilla School District families are eligible to receive Affordable Connectivity Support through the FCC because Umatilla School District provides free meals to all students. To enroll, visit
https://www.fcc.gov/acp
Choose "Yes, I qualify through my student."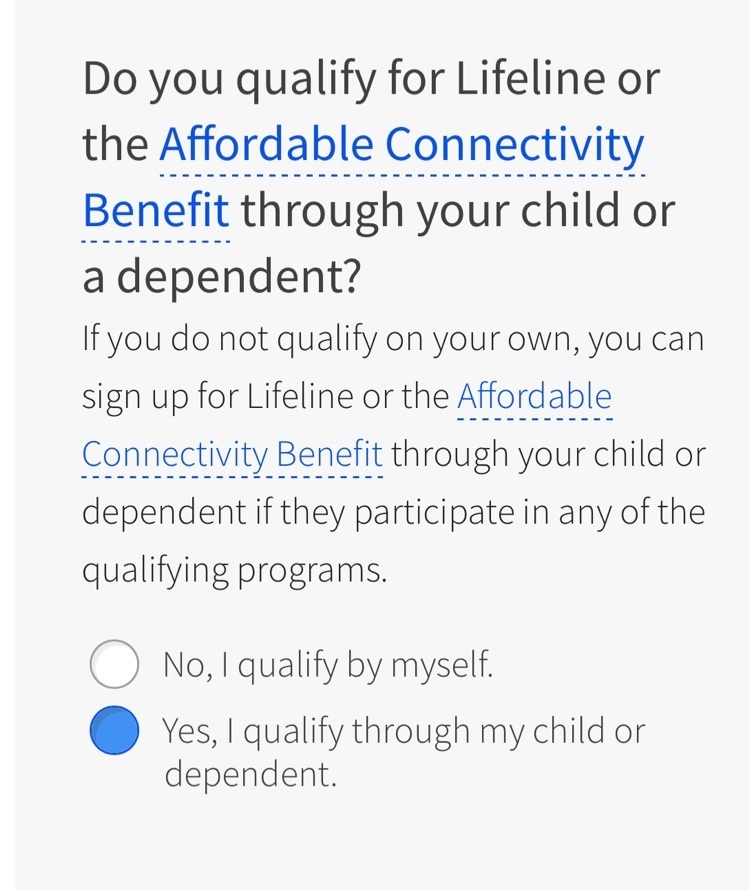 We are always thankful for our School Board leadership! How do they spend a sunny summer weekend? Learning at the OSBA summer conference. Thank you for your dedication!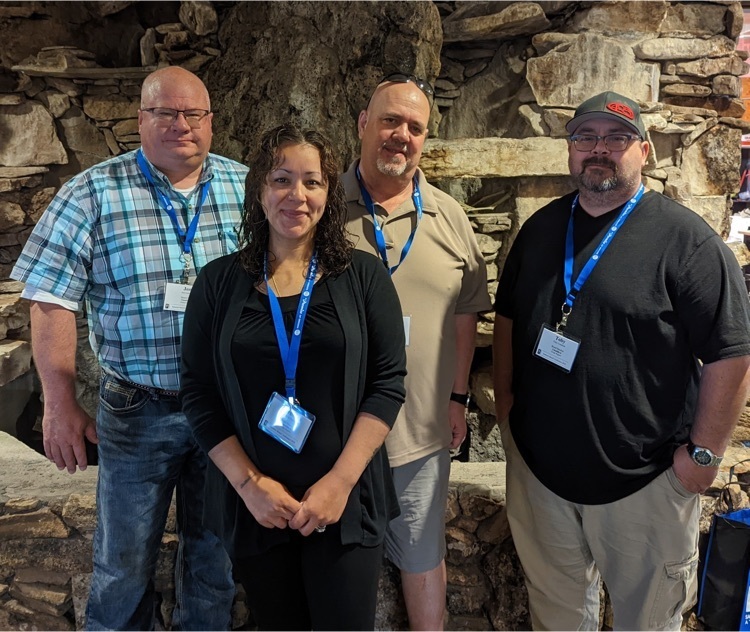 Umatilla School District Summer Feeding Program starts today, June 21st and will continue through August 11th. Menus will be posted on the Umatilla School District website & Facebook.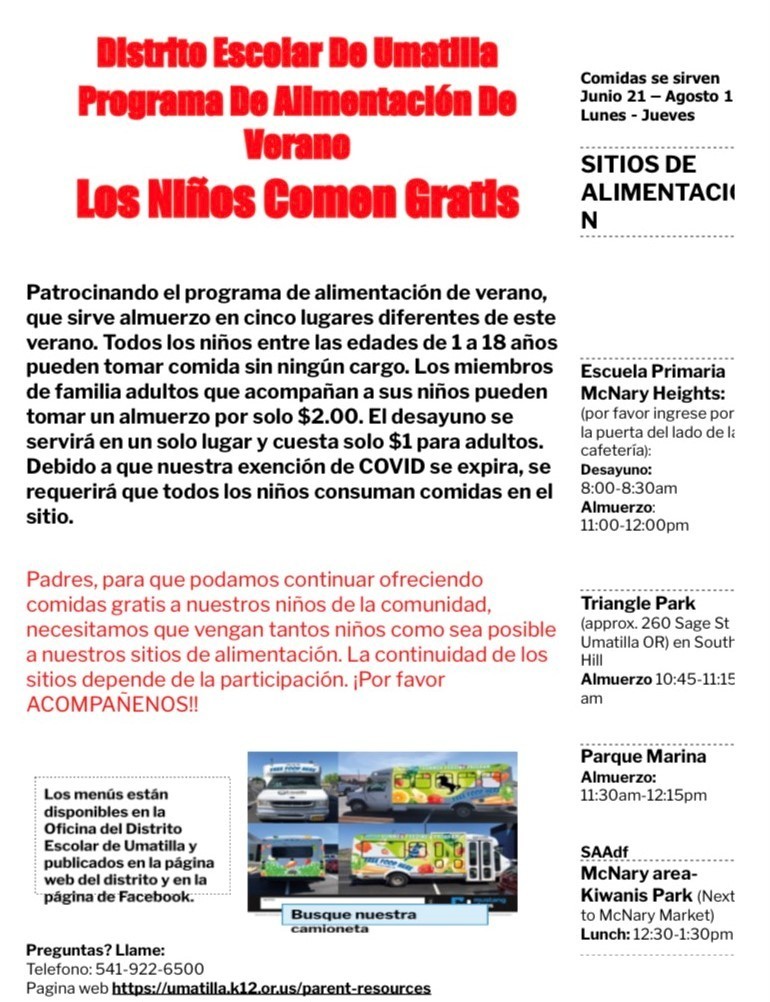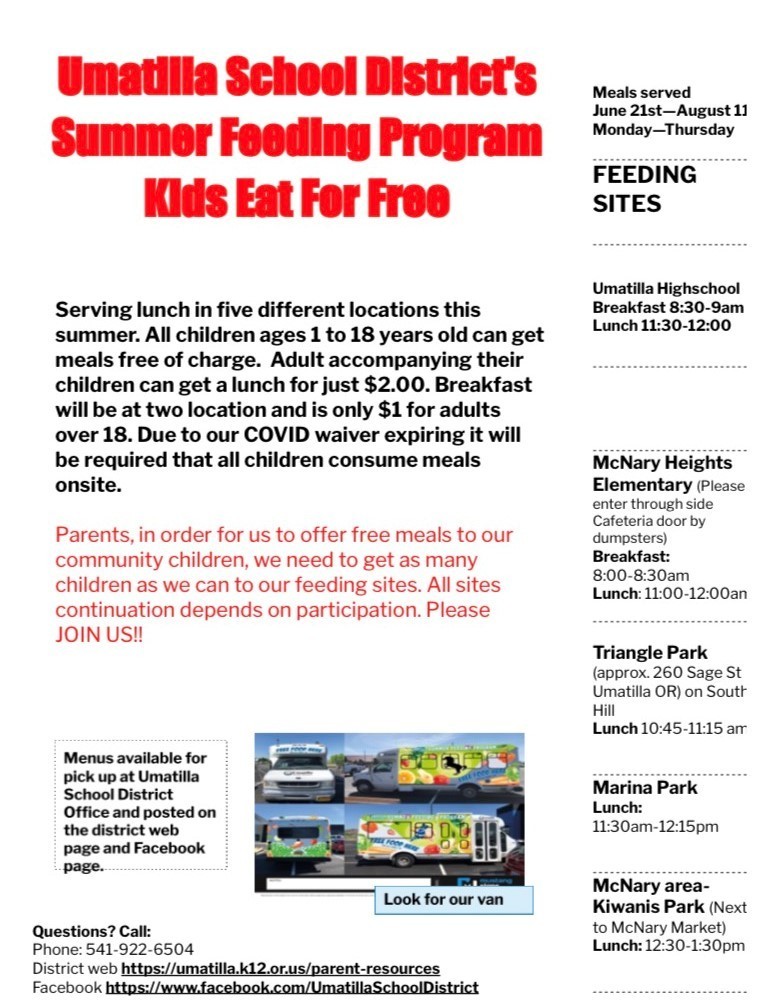 Reminder for parents the first day of summer school is Tuesday, June 21, 2022. There will be no summer school Monday, June 20, 2022 in observance of Juneteenth. Recordatorio para los padres el primer día de la escuela de verano es el Martes 21 de Junio. No habrá escuela de verano el Lunes 20 de Junio en conmemoración a Juneteenth.