Here is some Winter Concert Info from McNary Heights Elementary / Aquí hay Información sobre el Concierto de Invierno de la Escuela Primaria McNary Heights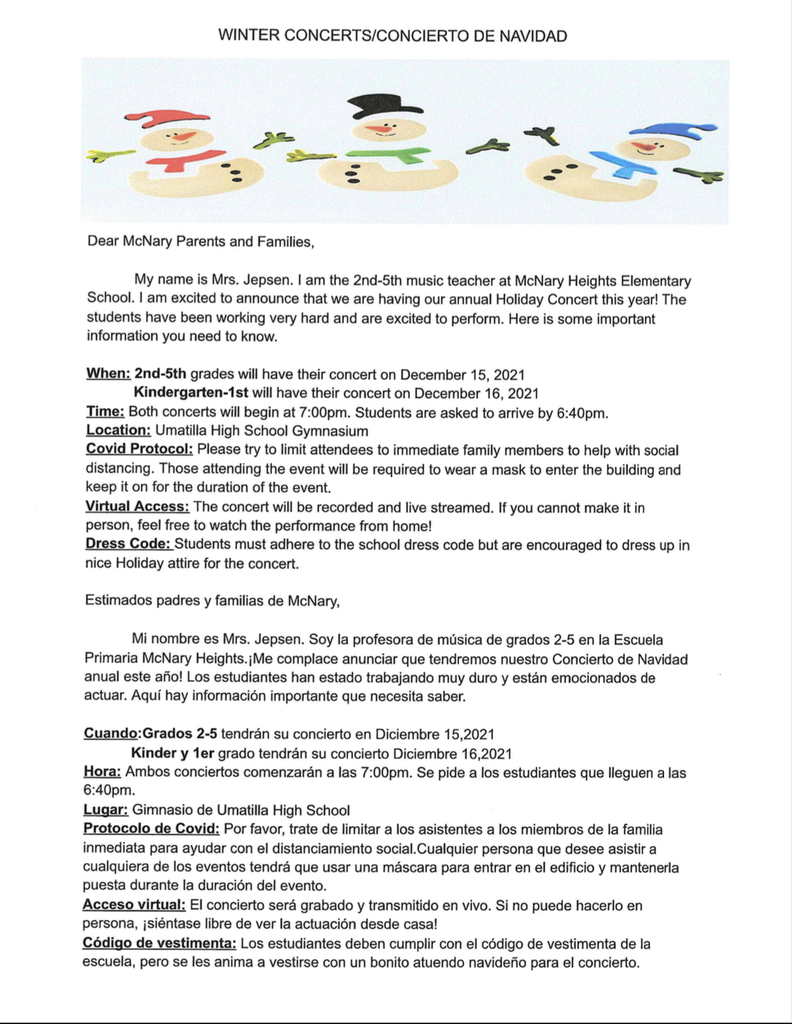 Please enjoy a new video update from CBMS! Go Vikings!!! ¡Disfrute de una nueva actualización de video de CBMS! ¡¡¡Vayan Vikingos !!!
https://youtu.be/nPqSu2X2Mj0



We wanted to share an important deadline for resolutions for the 2020-2021 school year and summer 2021 Pandemic EBT program. Families must reach out with questions about missing or under issued benefits before November 30th. Resolutions of prior program period issuances are not possible if reported after November 30th, 2021. Please encourage families with questions about past P-EBT benefits to reach out to the ODHS Central P-EBT Team at
ebtschoolmeals@dhsoha.state.or.us
or by phone at 503-945-6481 before November 30th, 2021. Please contact Rikkilynn Starliper at
starliperr@umatillasd.org
or by phone at 541-922-6504 if you have any additional questions or concerns. / Queríamos compartir una fecha límite importante para las resoluciones para el año escolar 2020-2021 y el programa EBT pandémico del verano 2021. Las familias deben comunicarse con preguntas acerca de los beneficios que faltan o que no se han emitido antes del 30 de Noviembre. No es posible resolver las emisiones de períodos anteriores del programa si se informa después del 30 de Noviembre de 2021. Anime a las familias que tengan preguntas sobre los beneficios anteriores de P-EBT a comunicarse con el equipo central de P-EBT de ODHS en
ebtschoolmeals@dhsoha.state.or.us
o por teléfono al 503-945-6481 antes del 30 de Noviembre de 2021. Comuníquese con Rikkilynn Starliper en
starliperr@umatillasd.org
o por teléfono al 541-922-6504 si tiene alguna pregunta o inquietud adicional.

America is the land of the free because of the brave. Reminder, there is no school, Thursday, November 11th, in honor of Veteran's Day. There is also no school, Friday, November 12th due to conferences.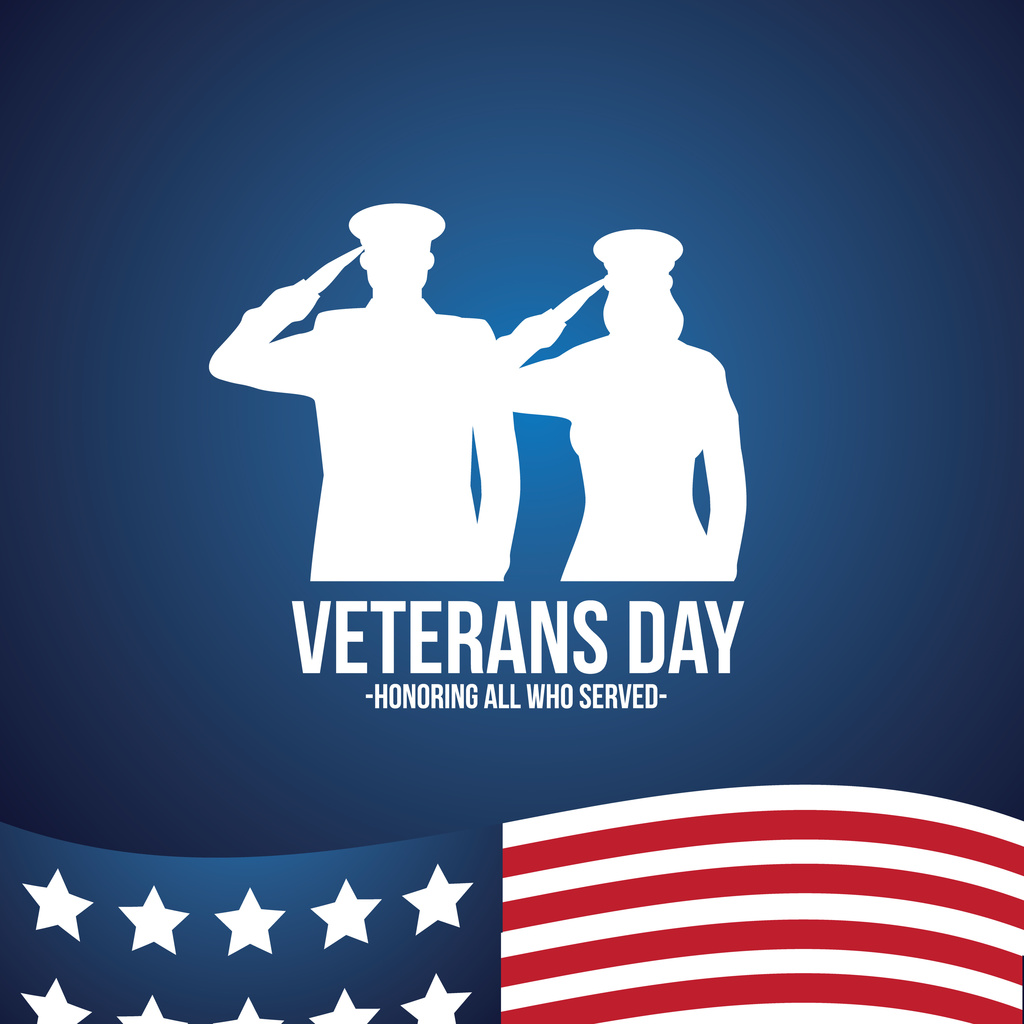 Free Coats for Students! / ¡Abrigos Gratis para Estudiantes!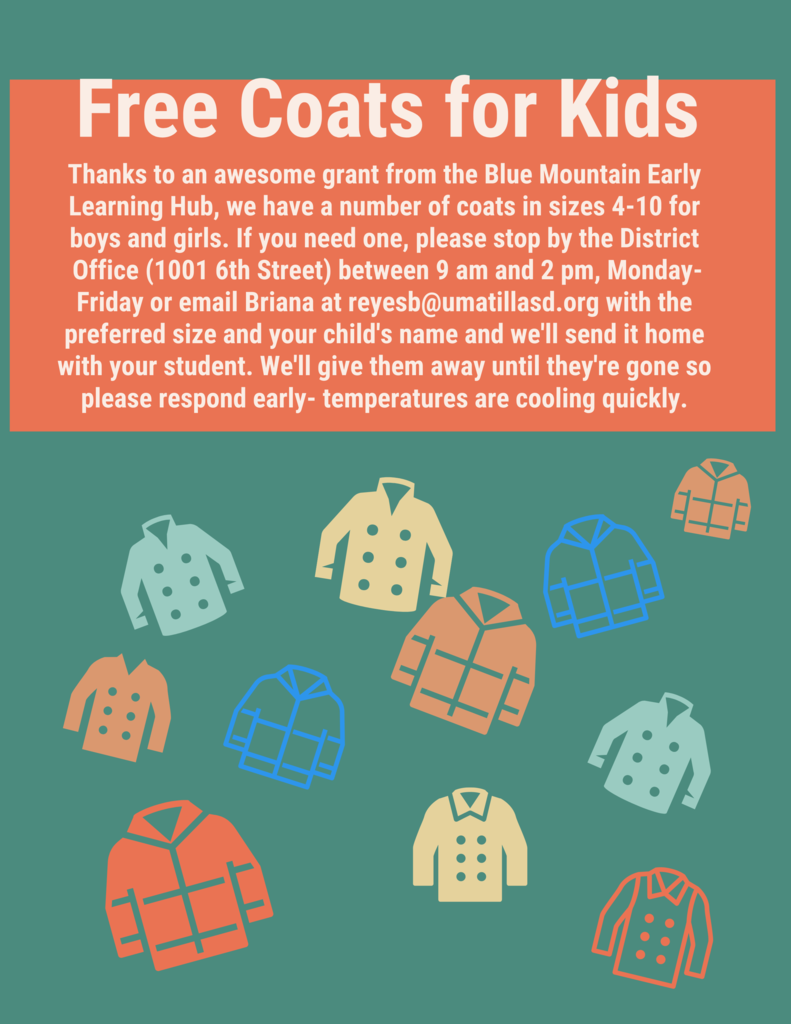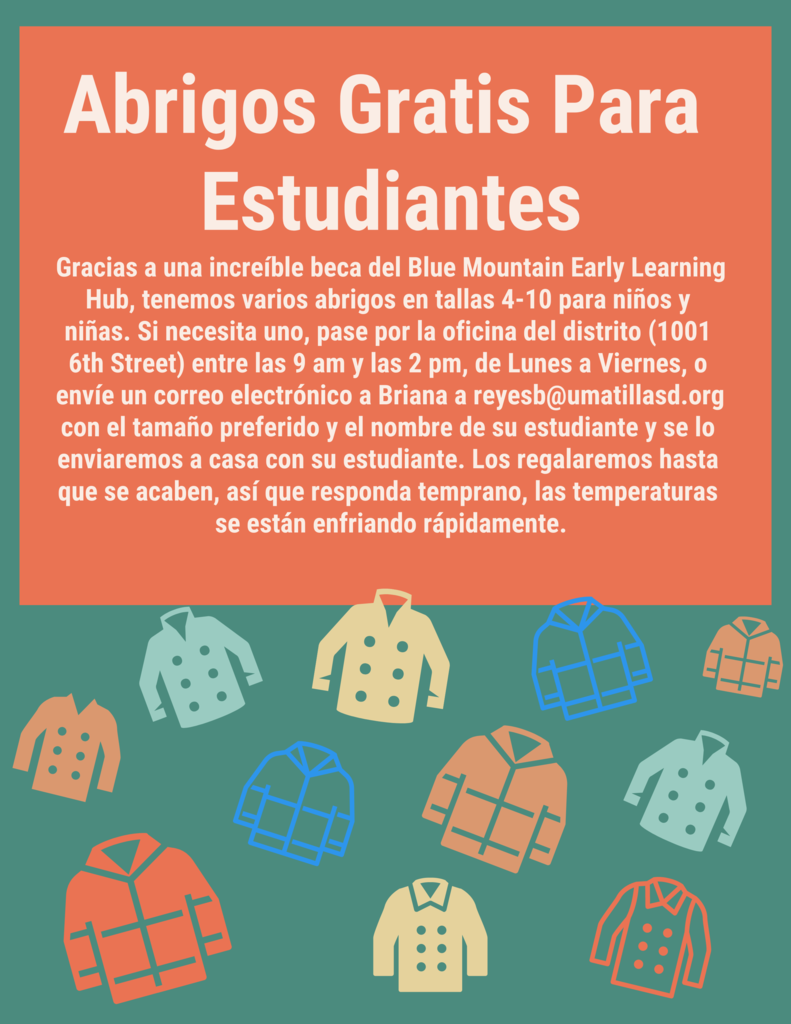 When does my student have school? The end of quarter and conferences mean different schedules for different buildings, so here is some helpful information to help keep you organized. ¿Cuándo tiene escuela mi estudiante? El final del trimestre y las conferencias significan diferentes horarios para diferentes edificios, por lo que aquí hay información útil para ayudarlo a mantenerse organizado.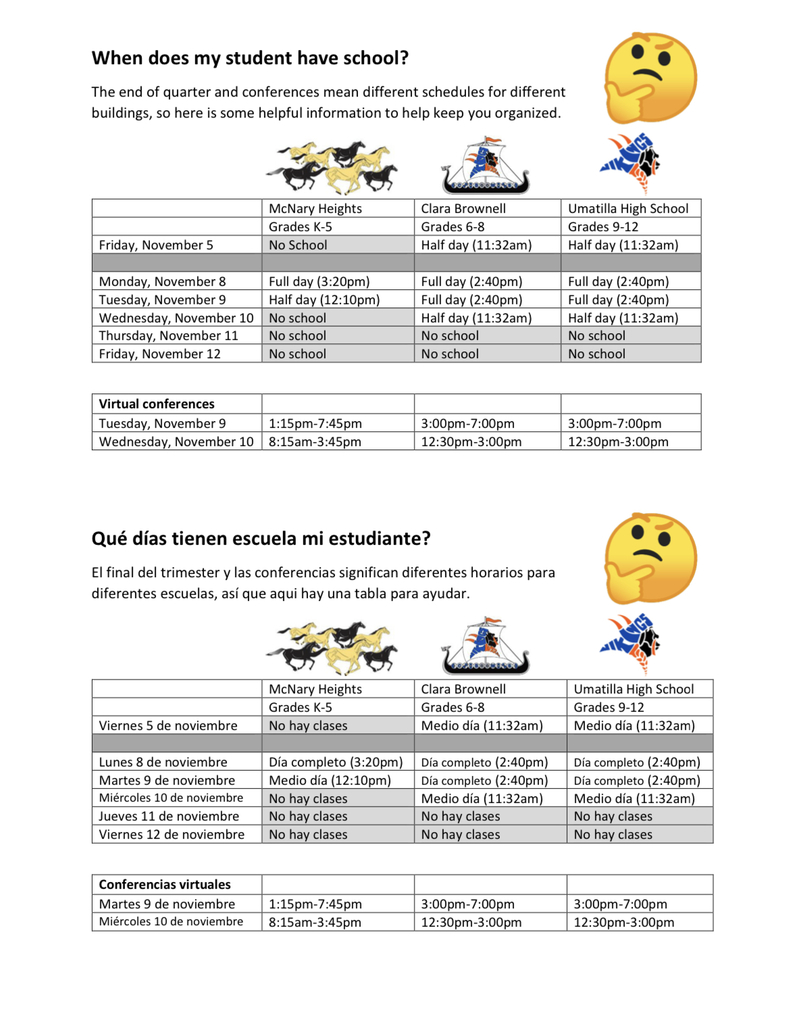 We're thankful for the Starbase partnership and the amazing opportunities it has provided students. Here's a video with some Starbase highlights. Click the link below. Estamos agradecidos por la asociación con Starbase y las increíbles oportunidades que les ha brindado a los estudiantes. Aquí hay un video con algunos aspectos destacados de Starbase. Haga clic en el enlace de abajo.
https://youtu.be/0KE5ObKRY9E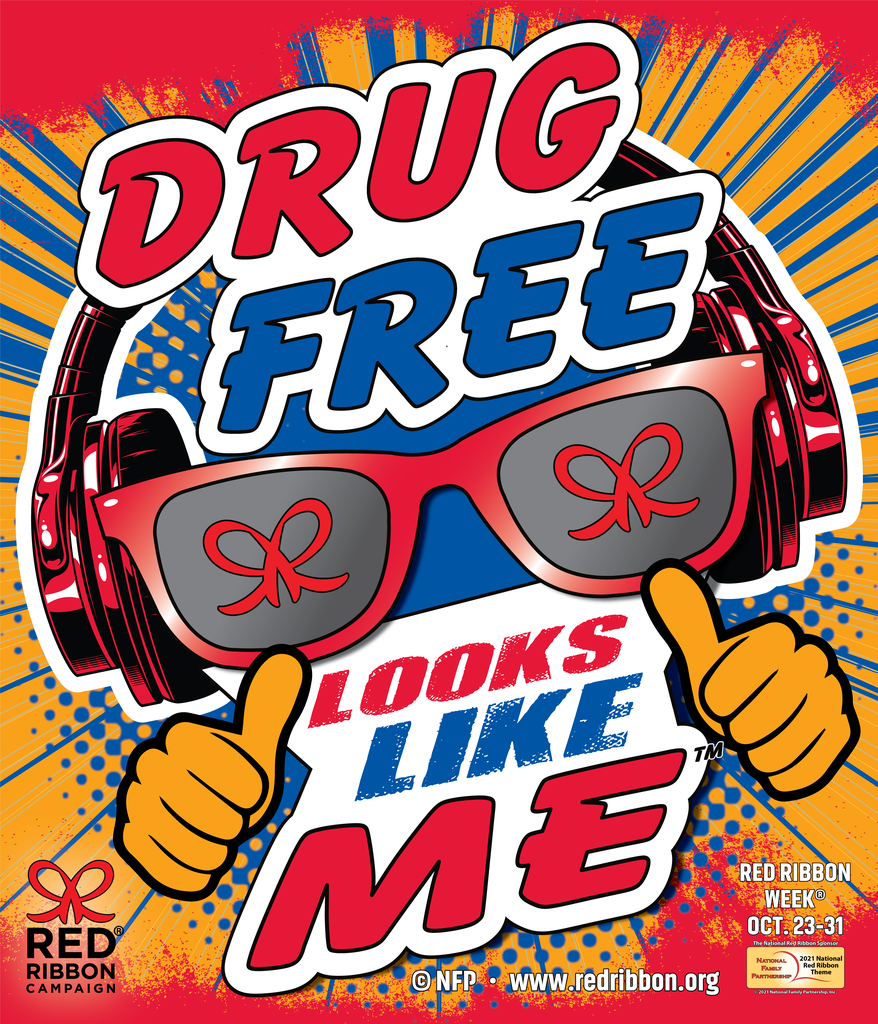 On Halloween, a small group of MHES students will be trading in Trick or Treating for cross country running. Jose Campos (5th Grade), Brayan Ramirez Garcia (5th Grade), Mareli Ramirez Garcia (4th Grade), Genesis Cortes (4th Grade), and Heidi Serrano (4th Grade) will be attending the Stumptown Middle School Championships at Western Oregon University in Monmouth, Oregon. The meet is sponsored by The Portland Running Club and Stumptown Running. There will be over 1,000 athletes competing. We wish you luck, McNary runners!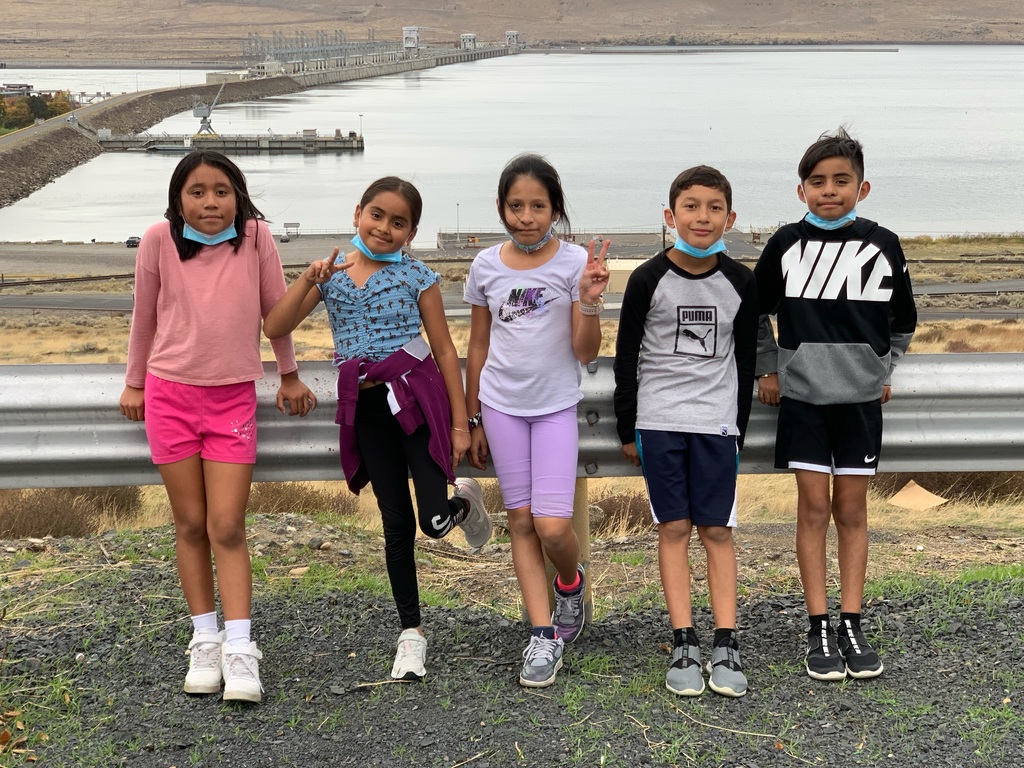 From all the staff at Clara Brownell Middle School, we wish you a safe and happy Halloween!!! De todo el personal de la Escuela Secundaria Clara Brownell, les deseamos un feliz y seguro Halloween !!!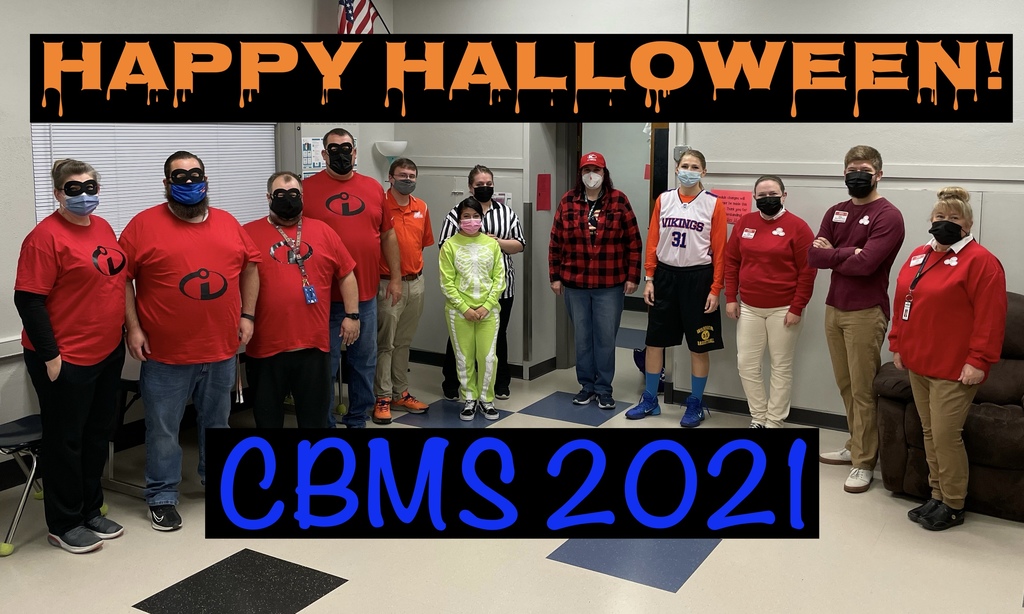 For more information visit OregonHealthCare.gov Para obtener más información, visite OregonHealthCare.gov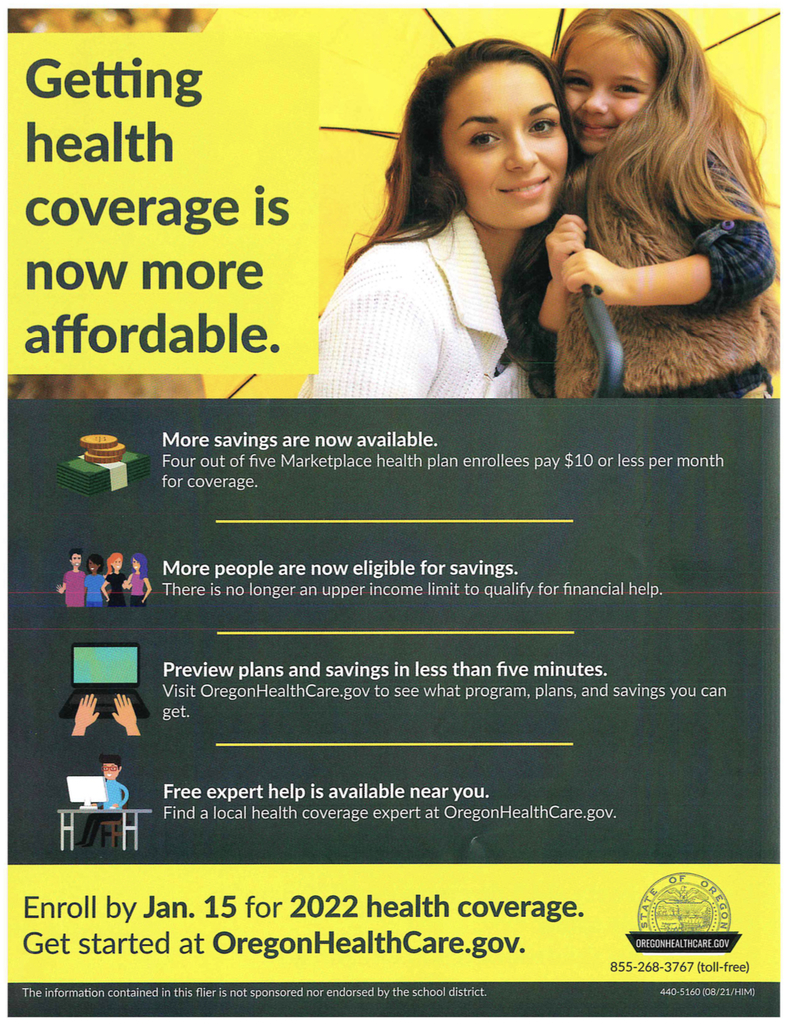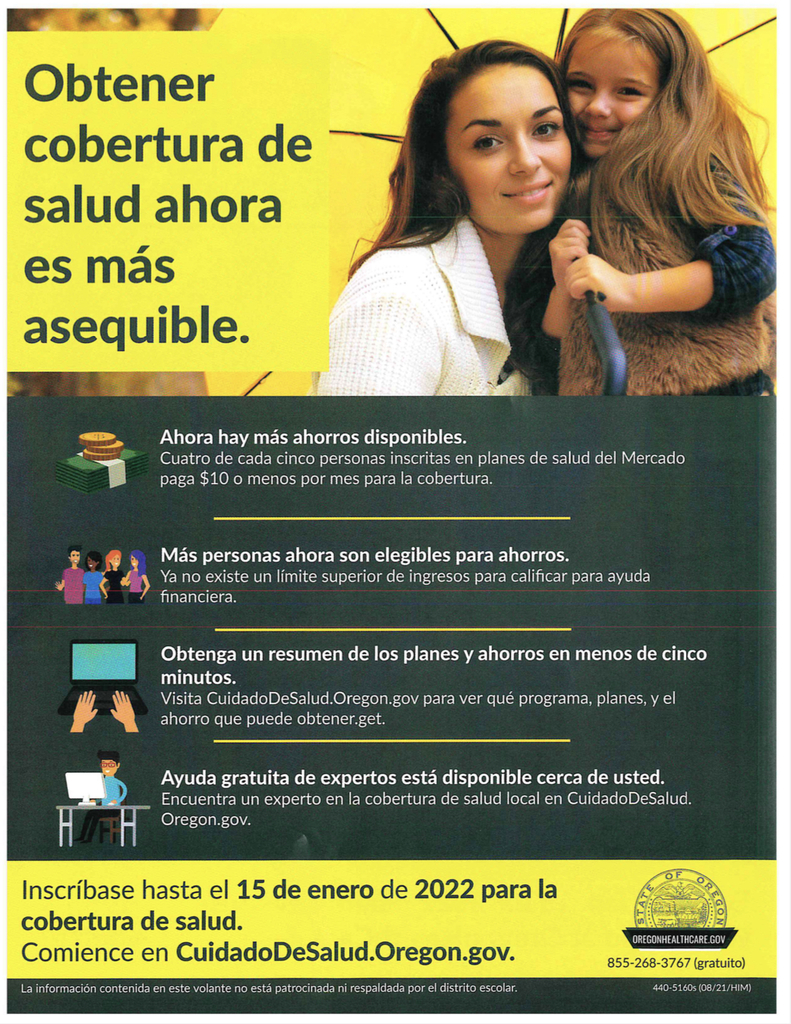 Picture Retakes for CBMS will be on Thursday, October 28, 2021. Las retomadas de fotografías para CBMS serán el Jueves 28 de Octubre de 2021.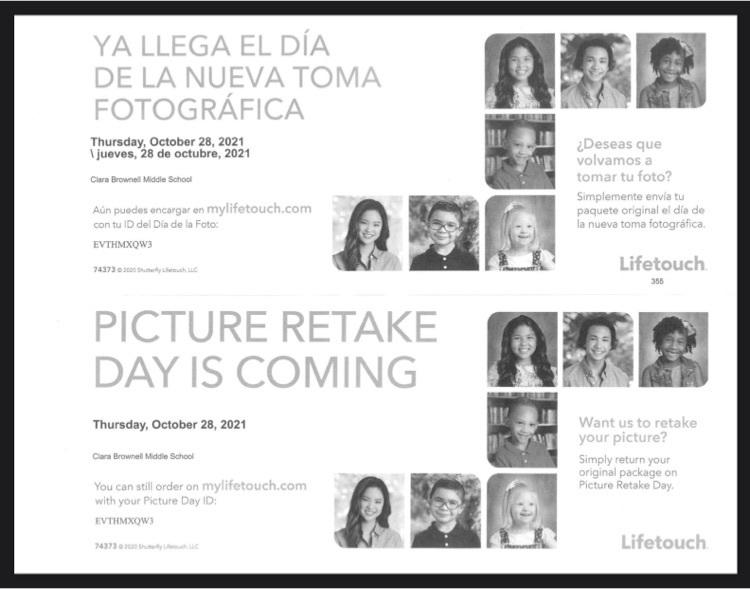 Hello Vikings! With only 20 school days left in Quarter 1, now is a great time to check your student's grades in PowerSchool! If you need a parent account set up, email Jennifer Franks at
franksj@umatillasd.org
. ¡Hola vikingos! ¡Con solo 20 días escolares restantes en el primer trimestre, ahora es un buen momento para revisar las calificaciones de su estudiante en PowerSchool! Si necesita configurar una cuenta para padres, envíe un correo electrónico a Jennifer Franks a
franksj@umatillasd.org
.