There have been quite a few questions regarding school Monday due to the winter procedures information. The morning drive Monday was fine, it has warmed up significantly, school is on-time and in-session. Forecasts are mixed today with some showing freezing rain or snow and some showing rain. Please make alternate plans for after-school activities as in case freezing rain arrives, we'll cancel practices. We'll make that final decision as the day progresses and will announce such changes if necessary but don't want you caught off-guard.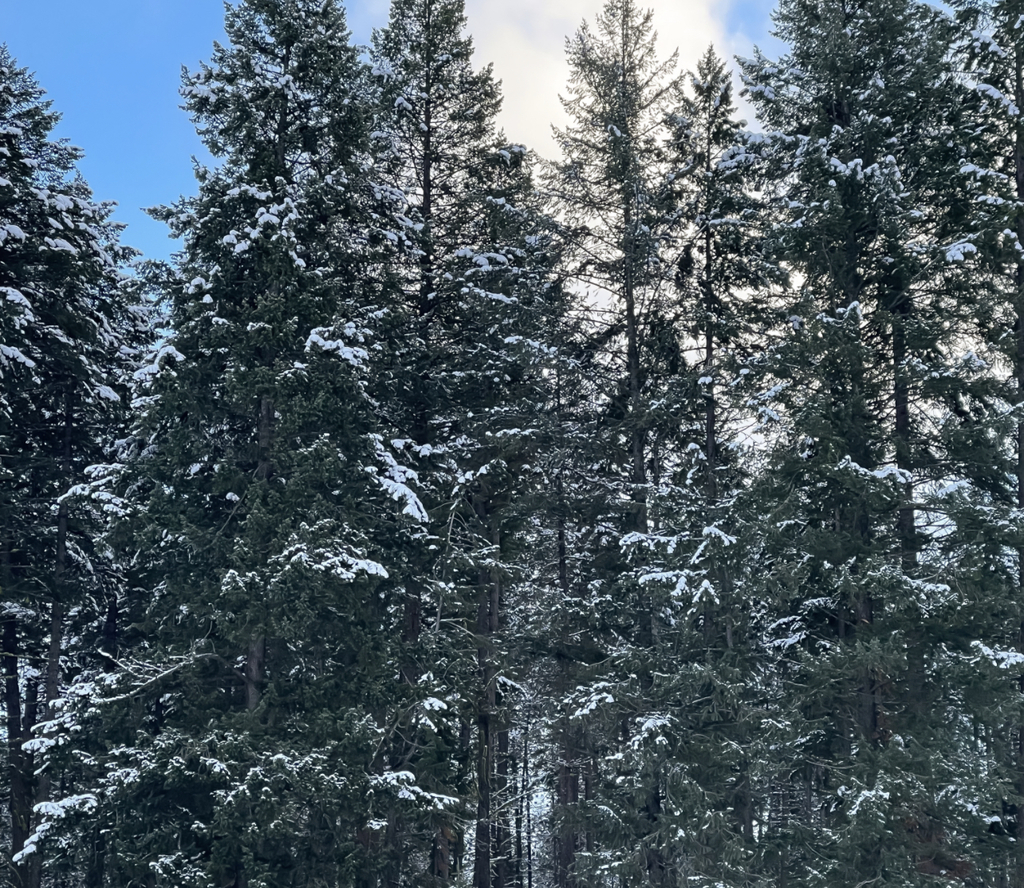 McNary Heights Holiday Concert Information Información Sobre el Concierto Navideño de la Escuela Primaria McNary Heights
https://youtu.be/3NZNdKzGBcc

The Umatilla High School Technology Association students participated in our Fall competition and had a great showing. We placed 2nd and 3rd in the Flight Endurance event and in the Computer Integrated Manufacturing we had a great showing. The judges were impressed with the toy that we made. Los estudiantes de la Asociación de Tecnología de la Escuela Preparatoria de Umatilla participaron en nuestra competencia de Otoño y tuvieron una gran presentación. Nos ubicamos en segundo y tercer lugar en el evento Flight Endurance y en Computer Integrated Manufacturing tuvimos una gran actuación. Los jueces quedaron impresionados con el juguete que hicimos. Congratulations to /Felicidades a : Issac Armenta Dario Ascencio Dilyn Nycz Rhorer Abner Ochoa Guy Parke


MHES Holiday Dress Up Days for December 13th -17th Días de Disfraces Navideños de MHES del 13 al 17 de Diciembre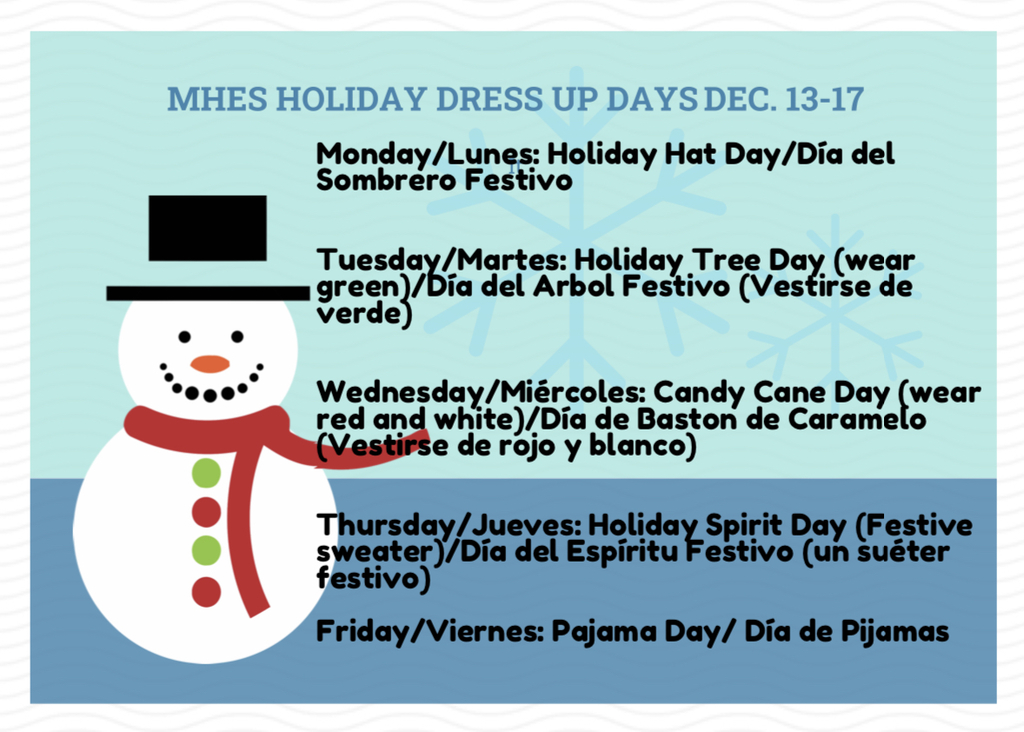 There is a rumor of a pending safety threat at Clara Brownell Middle School. This has been investigated by school staff with police involvement, and we have no reason to believe this is in any way substantiated. We have worked with the families involved and will continue to work with them and the police. Should there be any need to change course, we will do so. Safety is always a top priority. As a reminder, safety concerns may also be anonymously reported at
https://www.safeoregon.com
. Hay un rumor de una amenaza de seguridad pendiente en la Escuela Secundaria Clara Brownell. Esto ha sido investigado por el personal de la escuela con la participación de la policía, y no tenemos ninguna razón para creer que esto esté comprobado de alguna manera. Hemos trabajado con las familias involucradas y continuaremos trabajando con ellas y la policía. Si hubiera alguna necesidad de cambiar de rumbo, lo haremos. La seguridad es siempre una prioridad absoluta. Como recordatorio, los problemas de seguridad también se pueden informar de forma anónima en
https://www.safeoregon.com
.


Good morning from Umatilla High School! It's going to be a great day! ¡Buenos días desde la Escuela Preparatoria de Umatilla! ¡Va a ser un gran día!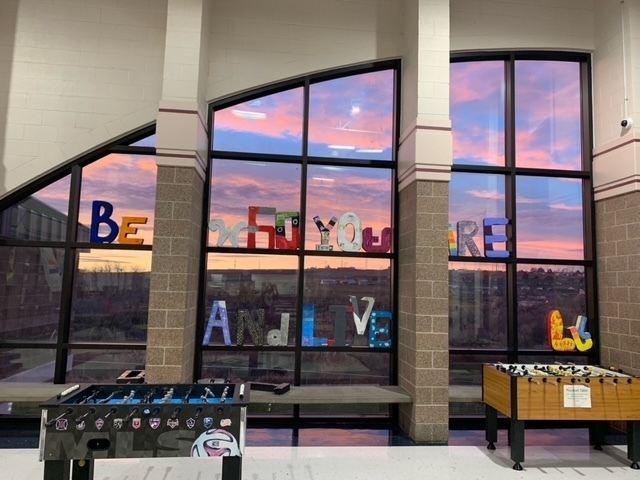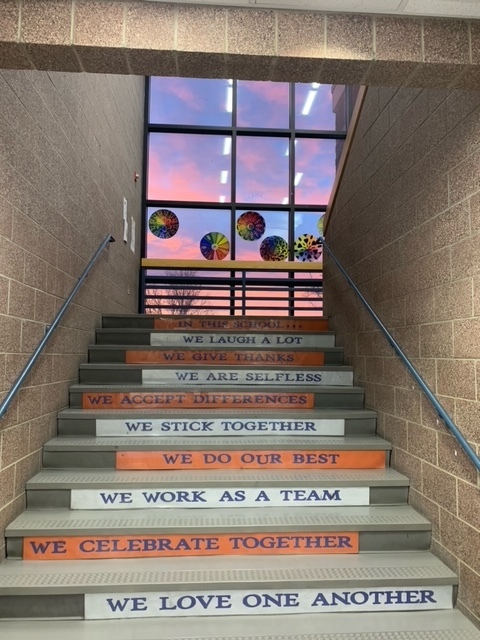 Here is some Winter Concert Info from McNary Heights Elementary / Aquí hay Información sobre el Concierto de Invierno de la Escuela Primaria McNary Heights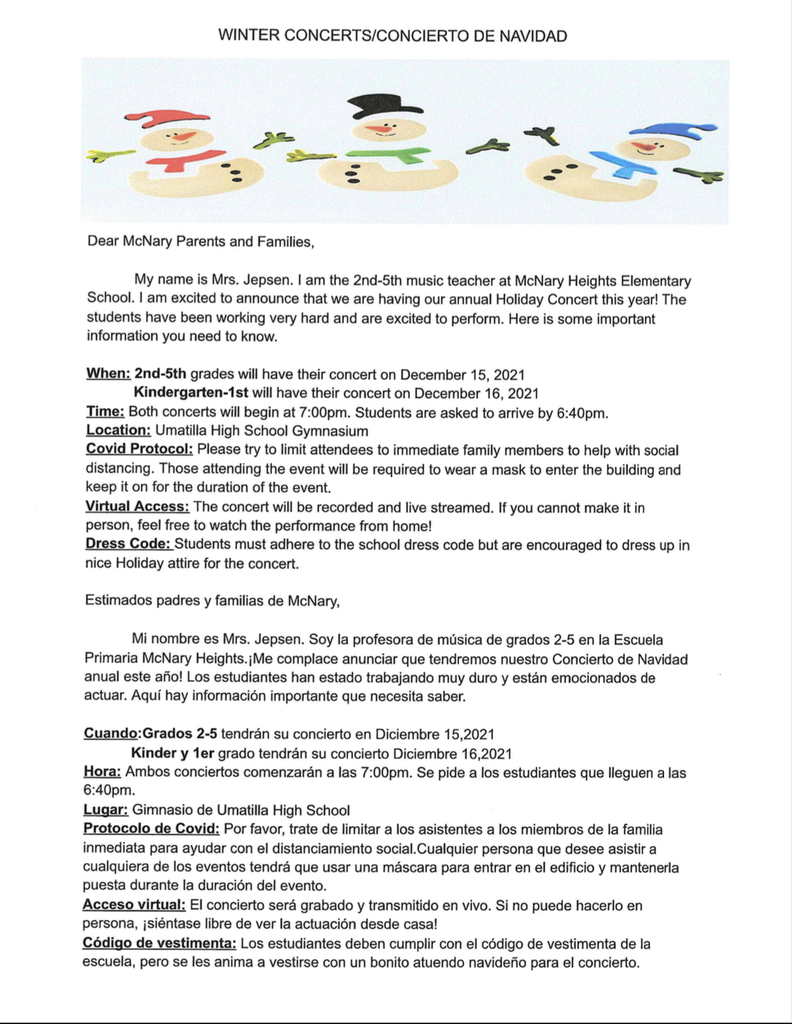 Please enjoy a new video update from CBMS! Go Vikings!!! ¡Disfrute de una nueva actualización de video de CBMS! ¡¡¡Vayan Vikingos !!!
https://youtu.be/nPqSu2X2Mj0



We wanted to share an important deadline for resolutions for the 2020-2021 school year and summer 2021 Pandemic EBT program. Families must reach out with questions about missing or under issued benefits before November 30th. Resolutions of prior program period issuances are not possible if reported after November 30th, 2021. Please encourage families with questions about past P-EBT benefits to reach out to the ODHS Central P-EBT Team at
ebtschoolmeals@dhsoha.state.or.us
or by phone at 503-945-6481 before November 30th, 2021. Please contact Rikkilynn Starliper at
starliperr@umatillasd.org
or by phone at 541-922-6504 if you have any additional questions or concerns. / Queríamos compartir una fecha límite importante para las resoluciones para el año escolar 2020-2021 y el programa EBT pandémico del verano 2021. Las familias deben comunicarse con preguntas acerca de los beneficios que faltan o que no se han emitido antes del 30 de Noviembre. No es posible resolver las emisiones de períodos anteriores del programa si se informa después del 30 de Noviembre de 2021. Anime a las familias que tengan preguntas sobre los beneficios anteriores de P-EBT a comunicarse con el equipo central de P-EBT de ODHS en
ebtschoolmeals@dhsoha.state.or.us
o por teléfono al 503-945-6481 antes del 30 de Noviembre de 2021. Comuníquese con Rikkilynn Starliper en
starliperr@umatillasd.org
o por teléfono al 541-922-6504 si tiene alguna pregunta o inquietud adicional.

America is the land of the free because of the brave. Reminder, there is no school, Thursday, November 11th, in honor of Veteran's Day. There is also no school, Friday, November 12th due to conferences.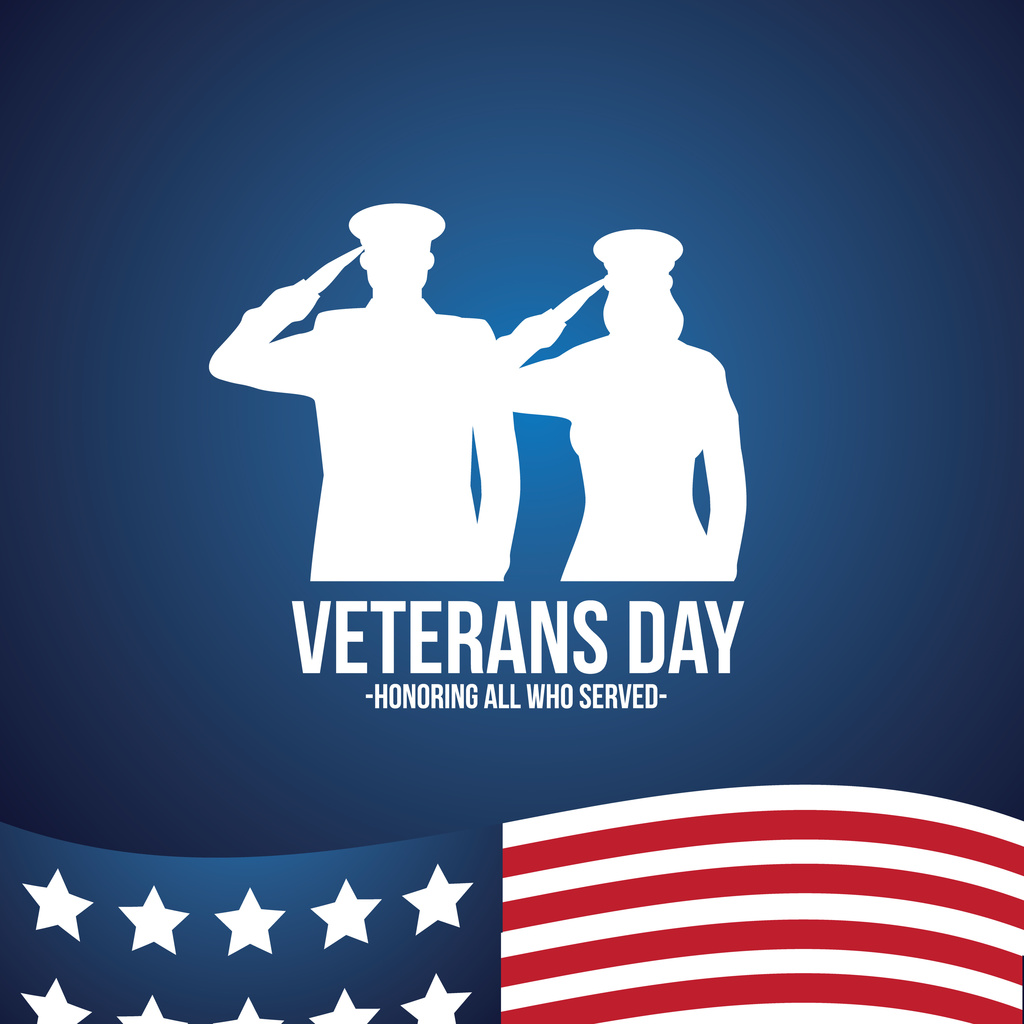 Free Coats for Students! / ¡Abrigos Gratis para Estudiantes!